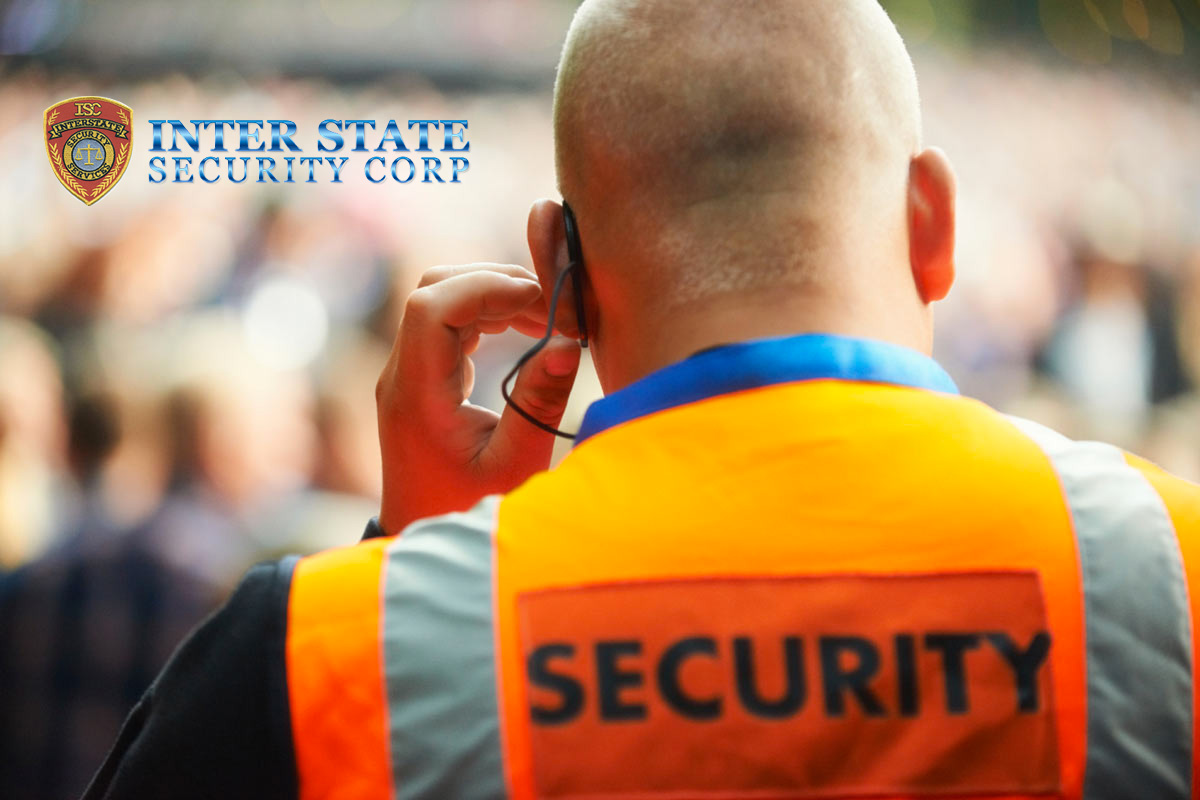 Using Private Security Companies for Your Events
When you are hosting a big event, as the event planner or host you have multiple things on your mind at once, and the last thing you want to be worried about is safety and security. That's why hiring a private security company (like Inter State Security) to see to this for you is the ideal option. Your event can run smoothly with you having peace of mind that the safety and security of your event is in check.
Is it really necessary?
Security at a big event is definitely necessary – for your own safety beyond the event, as well as your guests while at the event. What does this mean? Well, if anything should happen to your guests while attending your event, more so because there was no security presence, those guests could potentially take legal action against you, depending on the scenario. Having trained security guards present at your event firstly makes your guests feel secure, and secondly decreases the chances of something dangerous or potentially disastrous happening.
Let's take an example: You are hosting a small fundraiser event at your home to network with business owners in the field. It's a "small", cozy event and you didn't feel it was needed to hire security, considering your property is high walled and has a security alarm system. Midway through the evening, a group of thieves manages to get onto your property. They ambush your event and hold your guests up at gunpoint. What do you do now?
On the other side of the coin, you did hire security for the evening. The thieves attempted to get in, but luckily the security force was strong enough to stop them from coming into contact with your guests. However, one thief got past security and still manages to hold someone at gunpoint. Soon enough, there is a guard intercepting the situation, and calling the police to take the thieves away, much to the relief of you and your guests. Things like these happening are unpredictable, and many times we think afterwards that we should have done this or that. We say, rather be safe than sorry by saying "I'm glad I hired security."
What else will the private security company see to at the event?
As the client, you will discuss with Inter State Security beforehand what level of security you require for your event. Inter State Security will also provide you with adequate advice as to what security measures will be best suited for your event. Generally, the security will first and foremost see that the property where the event is being held remains secure. This means that if access to the event is restricted, the security will see to it that no unauthorized persons will enter the event. The visible presence of security will also keep potential dangers at bay and perhaps turn them away.
Also, quite importantly, if any unexpected interruptions (other than criminal activity) occur during the event, such as someone getting too drunk and causing a scene, someone falling ill, someone talking about obscene and inappropriate things during a speech, etc., security will see to it that they are removed in a respectful manner. They will keep a constant watch from afar in order to quickly pick up any suspicious activity.
These are only a few advantages of having security at your event. Give yourself and your guests peace of mind, and call Inter State Security before you have your next big event to find out how we can help ensure that your event is run safely.