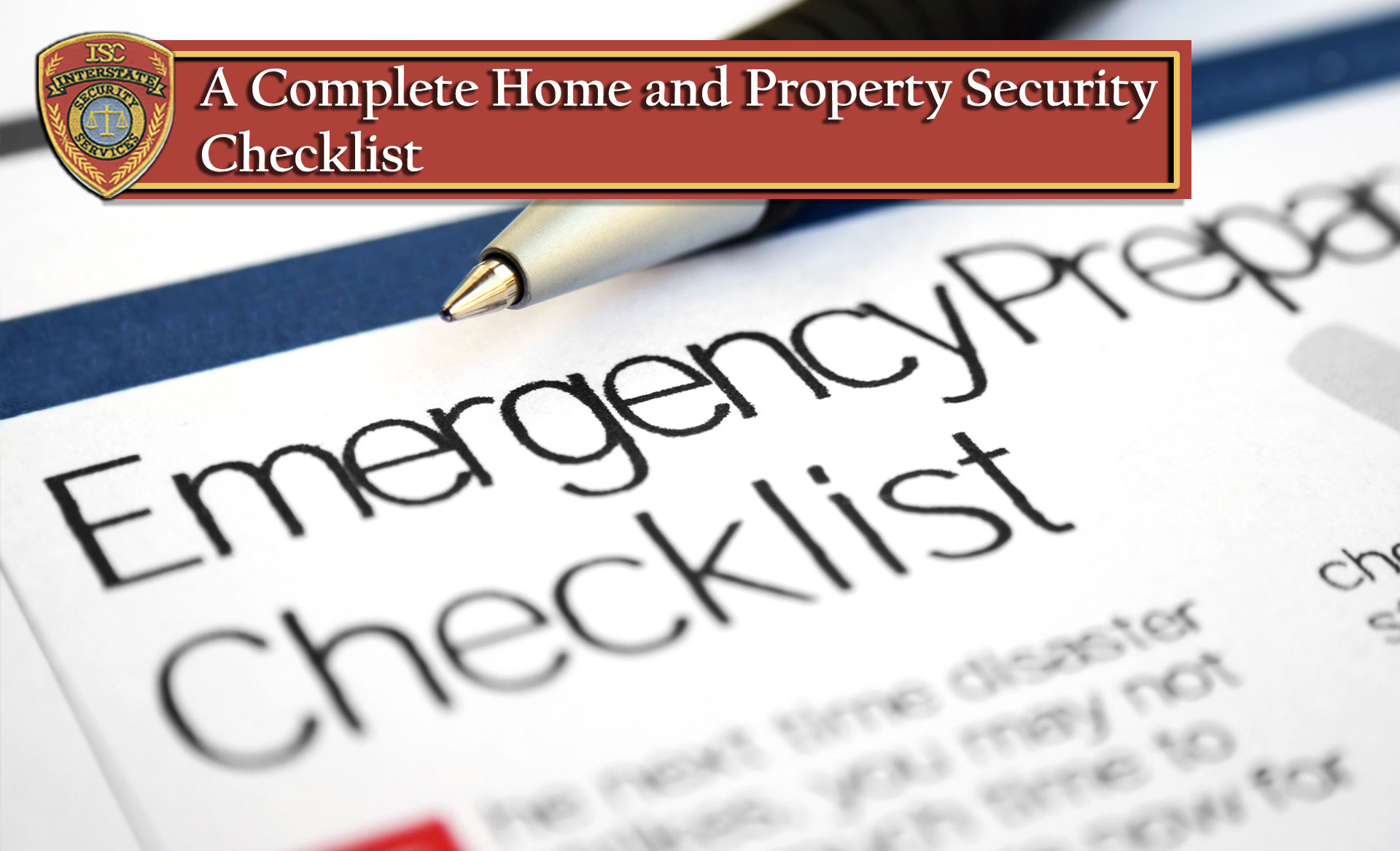 A home is the largest investment for most people and it's important to protect that investment. Going away on a vacation or simply leaving your home for a few moments gives the perfect opportunity for a burglar to target your home to steal your valuables. Here's a complete home and property security checklist for you to review so you can keep your property safe and secure.
Pathways and Entryways Should Be Well-Lit at Night
Dark pathways and entryways pose safety hazards. Not only that, but it's also the perfect welcome to a potential burglar. It's best to use motion lighting and pathway lighting to light up the outside of your home.
Make Sure Valuables Are Not Visible from the Street
Burglars are well-known for window shopping and burglaries that occur in residential areas mount up to 75% of all break-ins in the country. It's best to keep your valuables such as jewelry, electronics, and cash out of plain sight. Remember, if you can see valuable items inside of your home from the street, a burglar can too.
Make Arrangements with the Post Office Before Going on Vacation
Burglars look for certain things when canvassing a neighborhood, and a mailbox overflowing is most certainly one of them. Packages at your doorstep and an overflowing mailbox are clear indicators that you are not home. If you're going on vacation for a long period, you should arrange for your mail to be taken by a trusted person, such as a family member or neighbor. You may also have the post office hold your mail until you come back.
Keys Should Be Secured
You must always know where all sets of keys to your home are located. Keys should never be hidden outside, regardless of how crafty the location is. An alternative option is to leave your keys with trusted family members, friends, or neighbors.
Install Security Cameras
It's important to have home security cameras installed. With advancements in technology, you can check security cameras from your smartphone or any other mobile device anywhere, anytime. Security cameras protect your home by helping to deter burglars and even record them if they attempt to break in. Inter State Security offers comprehensive security solutions that feature the latest CCTV camera technology. You can also have up to 72 cameras installed.
Install Motion Sensor Lights
No burglar wants the spotlight shined on them. Once you integrate motion sensor lights into the protection of your home, would-be burglars will understand to stay away. Additionally, you should consider adding motion sensor lighting to your garages and sheds to ensure they are secure.
Lock Your Doors at All Times
If any of your doors are unlocked for just a few minutes, burglars can break into your home instantly. Always lock the doors when you leave the home and lock them at night.
Install a Security System
More than half of convicted burglars stated the presence of an alarm would keep them from breaking into the home and they would search for another home to break into. With that being said, homes that are not equipped with security systems are more likely to be burglarized than homes that do have security systems. Inter State Security provides full-service burglar alarm installation, and the units are monitored around the clock.
Home and Property Security in South Florida
It's critical to be well-prepared and ensure you have a good security strategy. At Inter State Security, our security staff is highly qualified, trained, and licensed. Whether you need security presence or equipment installed, we have you covered. If you have more questions about security services, check out our security tips blog, follow us on Facebook, or contact us at one of Inter State Security Corp's different locations: Broward: (954) 753-4700 Palm Beach: (561) 732-1380 Miami-Dade: (305) 949-1142.