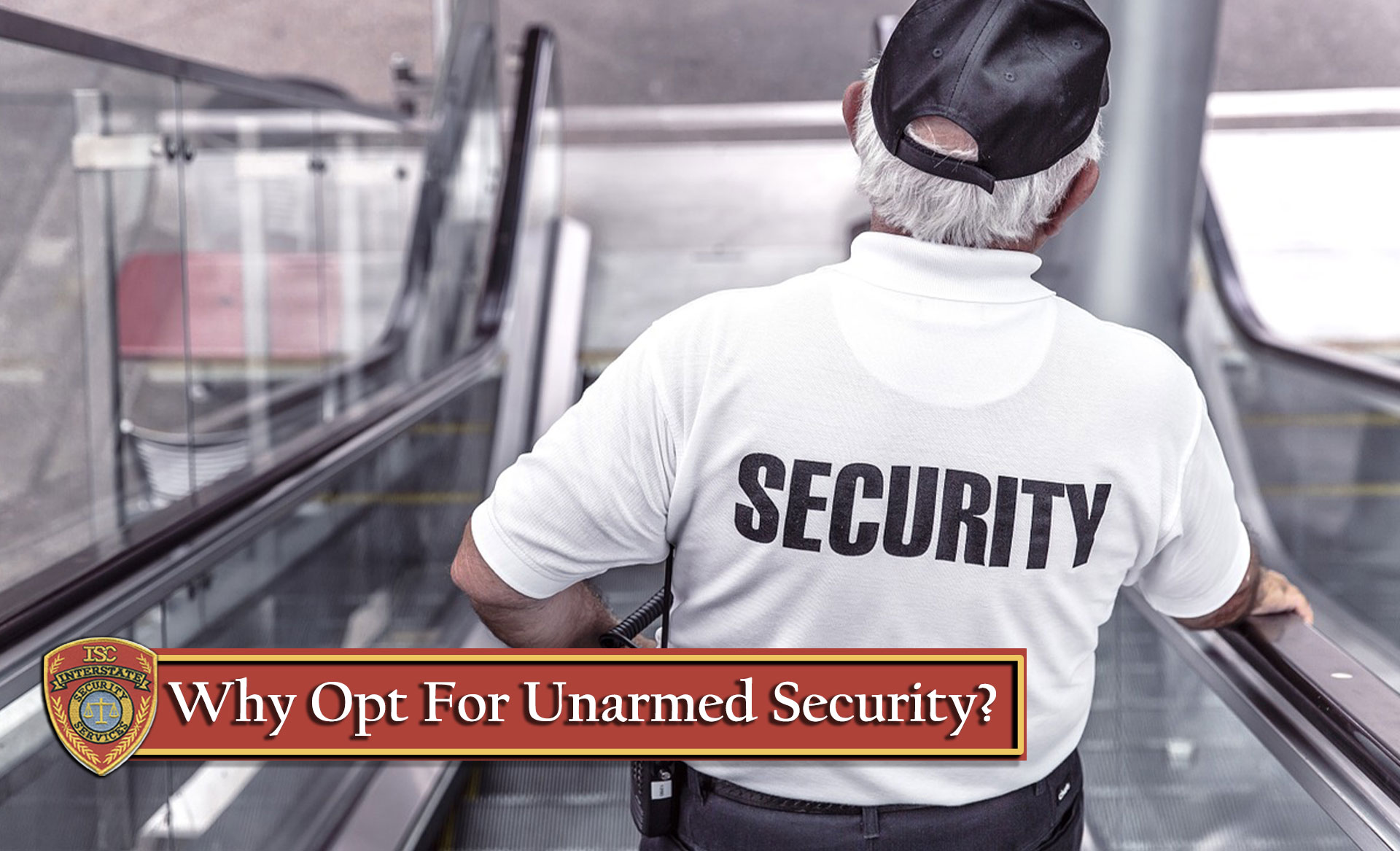 Keeping your business property and everyone safe while on the job is a top priority, but determining the proper security for your business, whether armed or unarmed security, is just as important.
As you could have guessed, there are distinct differences between armed and unarmed security and it's important to hire the right people for the job.
​​​​​​ Unarmed vs. Armed Security Guards
Armed security guards are different from unarmed security guards in the sense that they carry firearms. Armed security endures thorough training to prepare them for settings more prone to a higher crime risk.
Businesses, like banks, massive hospitals, courthouses, and more, could benefit from the presence of armed security.
Determining The Right Security for You
One of the best things you can do in determining the type of security that's right for you, is by examining your business's risk for crime.
Unarmed security is beneficial to just about every environment, including schools and church environments, recreation grounds, galleries, and more.
Think About Your Type of Business
Being a business owner, you recognize the importance of your customers' comfort level, which can impact your business's success. You will want to consider how the presence of a security guard will make your customers' feel. Will they feel calm and safe? Or will they feel scared and alarmed? This isn't always easy to answer because how people feel about security guards differs and can be dependent on the kind of business you're operating.
Consider Costs Associated with Different Security Types
Any kind of security service is going to be an additional expense, but that expense is dependent on the kind of security service you desire.
Hiring unarmed security guards can often be less expensive to hire because the training requirement is different and liability insurance is sometimes lower. Unarmed security guards can still offer protection, despite not being armed with a firearm.
South Florida's Security Professionals
Being informed on the different types of security services, whether armed or unarmed security, can be useful to you when determining which kind of protection is right for you, your business, and your customers.
Do you have more questions on security services? Check out our security blog, follow Inter State Security on Facebook, or call Inter State Security Corp's different locations: Broward: (954) 753-4700 Palm Beach: (561) 732-1380 Miami-Dade: (305) 949-1142.