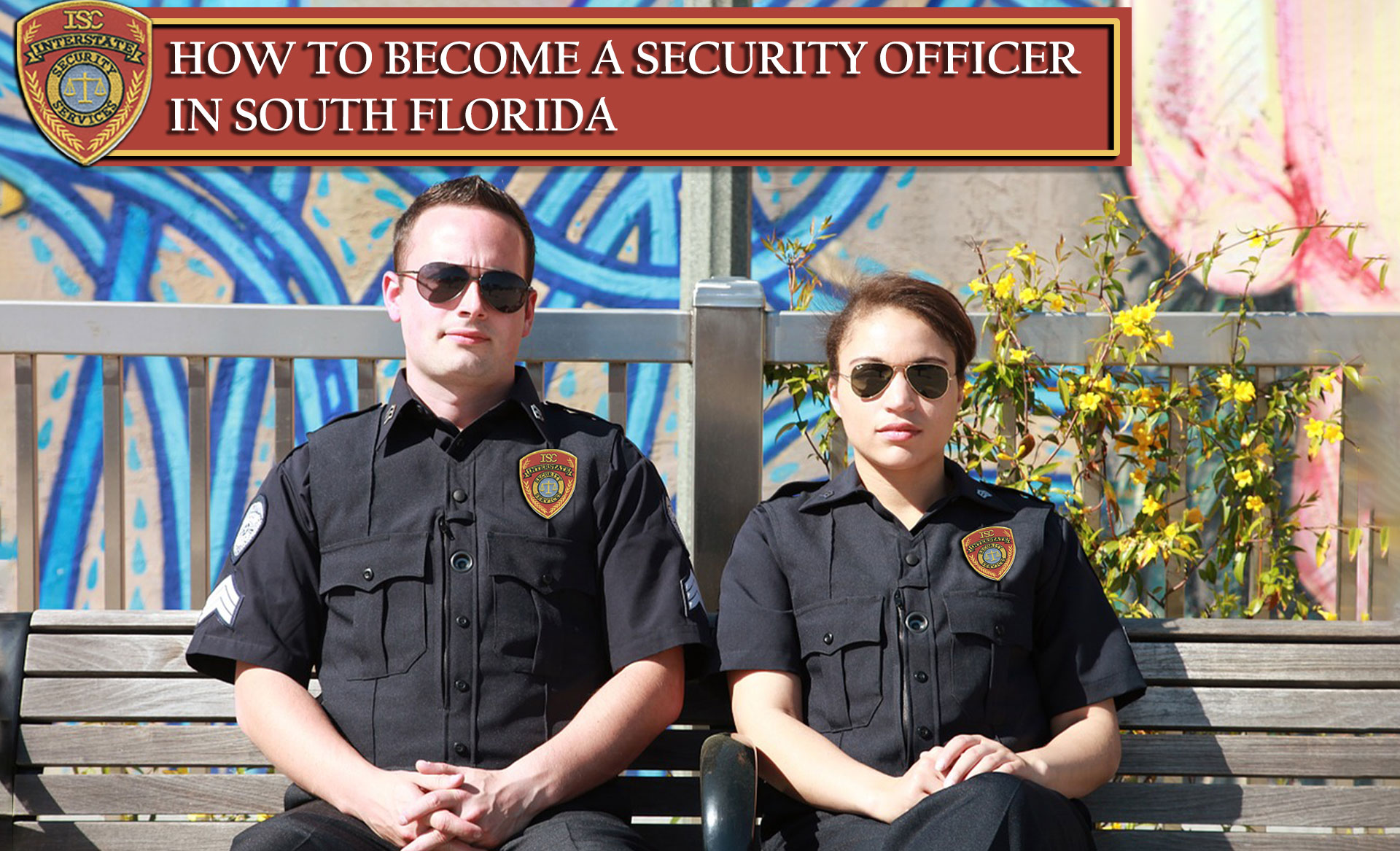 So you're thinking of becoming a security officer, but what does the job entail and how do you become one? Security officers are vital members of their community. They train to handle any situation in a safe, calm, and quick manner. They must observe, protect, and patrol the property or area they've been assigned to.
The Steps For Becoming A Security Officer
Without security guards, the risk of criminals and criminal activity can increase significantly. This is why it's an important and well-respected job. A security job is physical and offers a multitude of opportunities. Follow these 4 steps below if you're interested in a career as a security officer.
1. Get And Graduate With The Correct Education
You don't need a college degree to start working as a security guard. But you should have a high school diploma or GED. A degree can increase your advancement opportunities and some employers will prefer applicants to have experience in criminal justice.
2. Apply To Become A Security Officer
You must have a license to start working in this field. Normal requirements for a license include: must be 18 years or older, do a drug test, and have a background check. You should receive training in emergency procedures, detainment of suspects, and property rights. Once you've completed your requirements you can start to apply to security companies.
3. Take Part In Security Training
Some employers require you to have previous experience. While others provide you with on-site training once you have been hired. You'll learn how to patrol, watch security cameras, surveillance techniques, check metal detectors, etc. In some cases, you'll be asked to obtain statements from victims and witnesses as well as write reports.
4. Move Up The Ranks
You have many different avenues you can pursue once you have the training and experience. As you work in different fields you may advance into a niche or follow a similar branch. You will also find security work that matches your personality. Whether you're an extrovert, introvert, night owl, or an early bird you'll find a security job to match you.
What Are The Requirements To Become A Security Officer
When it comes to meeting the requirements for a security officer, they vary between employers. The minimum time frame for becoming a security guard ranges from 6 to 8 weeks in total. The cost of a license, background check, and fingerprinting averages between $95.00 and $150.00.
Requirements For Unarmed Security Officers
Before you start your career you need to have a license from the Florida Department of Agriculture. Applicants must meet the following requirements:
Be a legal resident or U.S. citizen with a social security number.
Must be 18 years old or older.
Have a GED or high school diploma.
Submit to fingerprinting.
You must submit proof of successful completion of a minimum of 40 hours of professional training provided by a security officer school or training facility licensed by the Florida Department of Agriculture and Consumer Services.


Exceptions:

If you are a currently employed law enforcement officer, correctional officer or correctional probation officer certified by the Florida Department of Law Enforcement's Criminal Justice Standards and Training Commission, a copy of your valid ID card issued by your employing law enforcement agency is sufficient to satisfy the training requirement.


If you have successfully completed a training program approved by the Florida Criminal Justice Standards and Training Commission for certification as a law enforcement officer, correctional officer or correctional probation officer, a copy of your certificate of completion is sufficient to satisfy the training requirement.


If you qualify for a Class "DI" security officer instructor license under Rule 5N-1.138(1)(e)-(g), Florida Administrative Code, proof of such qualification is sufficient to satisfy the training requirement.



If you received relevant military training or education during service in the United States Armed Forces, proof of such training or education is sufficient to satisfy the training requirement.



Apply to the Florida Division of Licensing.
Have two passport-style photos.
Have a current first aid certification.
What Skills Can Help You Secure A Security Job
There are many skills you can use as a leg up to help you secure a job. Some employers are happy to take you on without prior experience. While others will be looking for someone that has some work experience. Below are some helpful skill examples.
Law enforcement and military experience.
Writing and computer skills.
Communication skills and customer services experience.
Experience with CCTV.
RMF (risk management framework) and DoD experience.
Observation, listening, and stress management.
NIST standards and ICD coding.
Professional Security Company In South Florida
At Inter State Security we pride ourselves on the quality of personal service. Don't hesitate to give us a call if you would like to learn more about our security services! Broward: (954) 753-4700, Palm Beach: (561) 732-1380, or Miami-Dade: (305) 949-1142