Security Consulting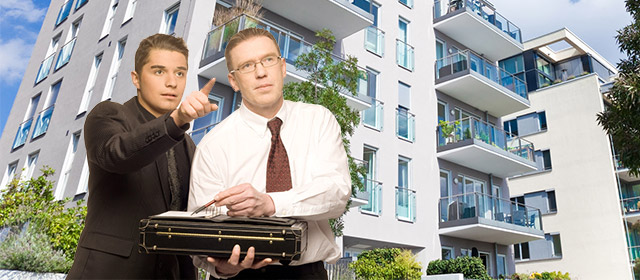 At Inter State Security, we want to offer our customers a well-tailored plan to suit their specific needs. As more businesses and residential homeowners looking to secure their homes, the need grows to properly understand the vulnerabilities of your property. In some cases, whether it be a residential property or a commercial business, you may understand the need for security, but how exactly will you benefit from hiring security services? Our security consulting services aim to identify "hot spots" that need remedying.
While in some cases a traditional uniformed guard may suit your needs, this might not be the case for a commercial business covering a large amount of space. Security consulting allows us to properly assess what security you may benefit from and how to mitigate any risks that present themselves. By identifying threats, we're able to put together a customized security plan that suits your business or personal requirements.
The Benefits Of Security Consulting
Security consulting allows you to get a clear idea of what security risks your residential home or your commercial business is facing. In a time when ensuring the safety of your family or business employees is of utmost importance, it is beneficial to have a good plan to deter criminals and safeguard your property. Security consulting will allow you to select a route of protection that suits your budget, as well as your overall needs.
Security consulting involves:
Risk Assessments: identifying, assessing, and implementing methods of security control in areas of high risk.
Commercial Security Assessments: identifying and assessing risks in commercial settings that may benefit from increased security protocols.
Residential Security Assessments: identifying and assessing a residential community or a single home for security vulnerabilities.
Physical Security Design: design of protocols and methods to improve security. This can include camera equipment, protective barriers, physical security guards, and other deterrent systems.
Design RFP's (Security Guards and Technology): designing security protocols to submit for proposal for both external and internal parties of a commercial business.
Development of Security Policies and Procedures: within a commercial business or a residential area/community.
Crime Prevention Planning: methods and protocols to deter crime.​​​​​​​​​​​​
Security Consulting With Inter State Security
​​​​​​Our security consultants are trained, professional experts with over 28 years of experience in the industry. They're able to efficiently and effectively put together a range of security options and make suggestions based on what you want. Also included is the installation of security equipment like cameras and lighting, making use of stationed, visible security guards, or having concierge services at the entrance to your building.
Regardless of whether you decide to hire our protection services, you'll get the same personalized, professional service with a better understanding of your needs.
Protecting Southern Florida For 35 Years And Counting
We have been servicing Dade, Broward, and Palm Beach counties with expert security protection for over three decades, making us one of South Florida's most trusted names in safety and crime prevention. Our team of trusted security guards are well equipped to protect your home, business, or special event. In addition, they are certified by the State of Florida with a Class D Security Officer license, and every employee is screened with a complete background check before they are hired.
To learn more about our services, call us today at our Dade, Broward, or Palm Beach branches.