Uniformed Security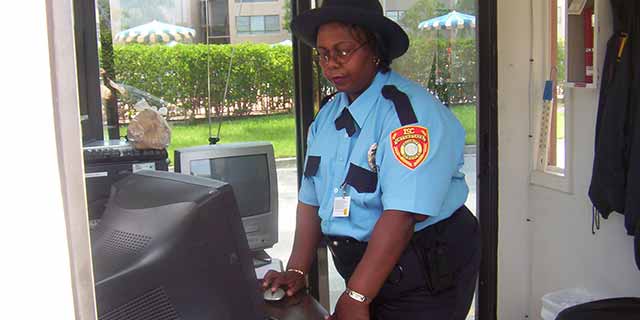 Our uniformed security officers serve as both the eyes and ears that your property needs as well as a friendly, non-threatening display of security to keep your customers feeling at ease.
All of Inter State Security Officers are licensed by the State Of Florida and posses a Class D Security Officer License. Every Security officer must complete a mandated 40 hour course administered by a state certified training facility. All applicants are finger printed and checked with the FBI before being issued a license. Once the potential employee is issued a license, they are required to complete a 25 page employee agreement form including a written test. Inter State then conducts another criminal background check to insure the quality of the applicant. After the employee is hired, they are required to complete a minimum of 4 hours training with a supervisor. Inter State offers and encourages our employees to take advantage of the "Certified Self Defense Classes."
Inter State Road Supervisors are required to visit each location a minimum of 1 time per shift to insure that the officers performance and appearance is of High Standards. The road supers arrive on the property unannounced with a Marked Patrol Vehicle and inspect the officers tour/log sheet and record the officer with their Proxi Pen ensuring the quality of service.