Uniformed Concierge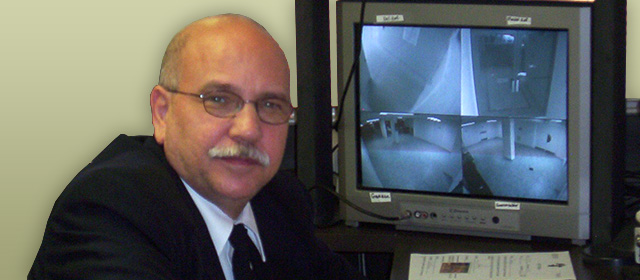 The face of your customer service is important, but so is the security for your building. The two should not be mutually exclusive, and you shouldn't have to sacrifice one for the other. Make your establishment stand out among the rest by hiring a uniformed concierge. We'll make your guests feel welcomed while making the employees feel safe.
What Is A Uniformed Concierge?
We add a higher level of safety, security, and comfort to your establishment. We do this by watching security cameras, keeping an eye out for intruders, and more, all while performing a concierge's duties. Our knowledge and experience in public relations allow us to interact with guests and handle unwanted situations professionally and with proper etiquette.
While a concierge can benefit any business, they are prevalent among hotels, resorts, and hospitals.
Hotel
and

Resort Concierge

When you hire a uniformed concierge to work at your hotel or resort, they will take on many responsibilities. These responsibilities include the prior mentioned security duties as well as additional guest services.

The concierge's first job is to greet guests and make them feel welcomed the moment they walk in. They'll primarily be stationed at the front desk. They will wait to help guests with other tasks such as sending mail, picking up packages, calling taxis, and making any reservations for dinners, plays, and other activities.

Sometimes they will also make hair, nails, and even dry cleaner's appointments for guests. If a guest has any special needs, like access to a ramp or wheelchair, their point of contact will also be the concierge.

In addition to their in-house security services, the concierge can inform guests if the park or location they're visiting is safe or if it has a safe surrounding area. This is especially important for guests with children or groups with vulnerable members.
Hospital Concierge
Hospital concierge are similar to hotel concierge because they are there to help the people around them. The difference is that this time, instead of assisting guests, they help patients, visitors, and employees.
They try and make you or your loved one's time in the hospital as painless as possible. Their job is to make sure patients know of any available hospital upgrades and have access to the hospital equipment they need, like wheelchairs or specialized furniture.
Visitors can request transportation services and any help needed regarding the patient they're visiting. For example, if a visitor wanted to throw a birthday party for the patient, the concierge would assist in the planning process.
Employees will get a lot of help in different areas. A concierge can help with transportation, but they can also assist with making appointments and other services, like personal shopping, that the concierge offers.
Inter State Security Corp's concierge performs all of these tasks and more. We specialize in security, enabling us to effectively monitor CCTV screens while being on the lookout for possible intruders.
Why Should You Hire A Uniformed Concierge?
We add value and sophistication to any establishment. Beyond that, a qualified concierge from Inter State Security Corp will not be waiting around to interact with guests. Instead, they will be actively monitoring the entryway as people enter and exit the building.
Our concierges will be able to spot intruders before they can negatively impact the rest of the staff, guests, or visitors. Our strength in public relations allows us to take on the role of guest services in addition to the responsibility of your establishment's security.
Feel safe, secure, and supported with a uniformed concierge from Inter State Security Corp. If you're in the Broward, Palm Beach, or Miami-Dade area, contact us today to learn more about what we can do for you and your business.