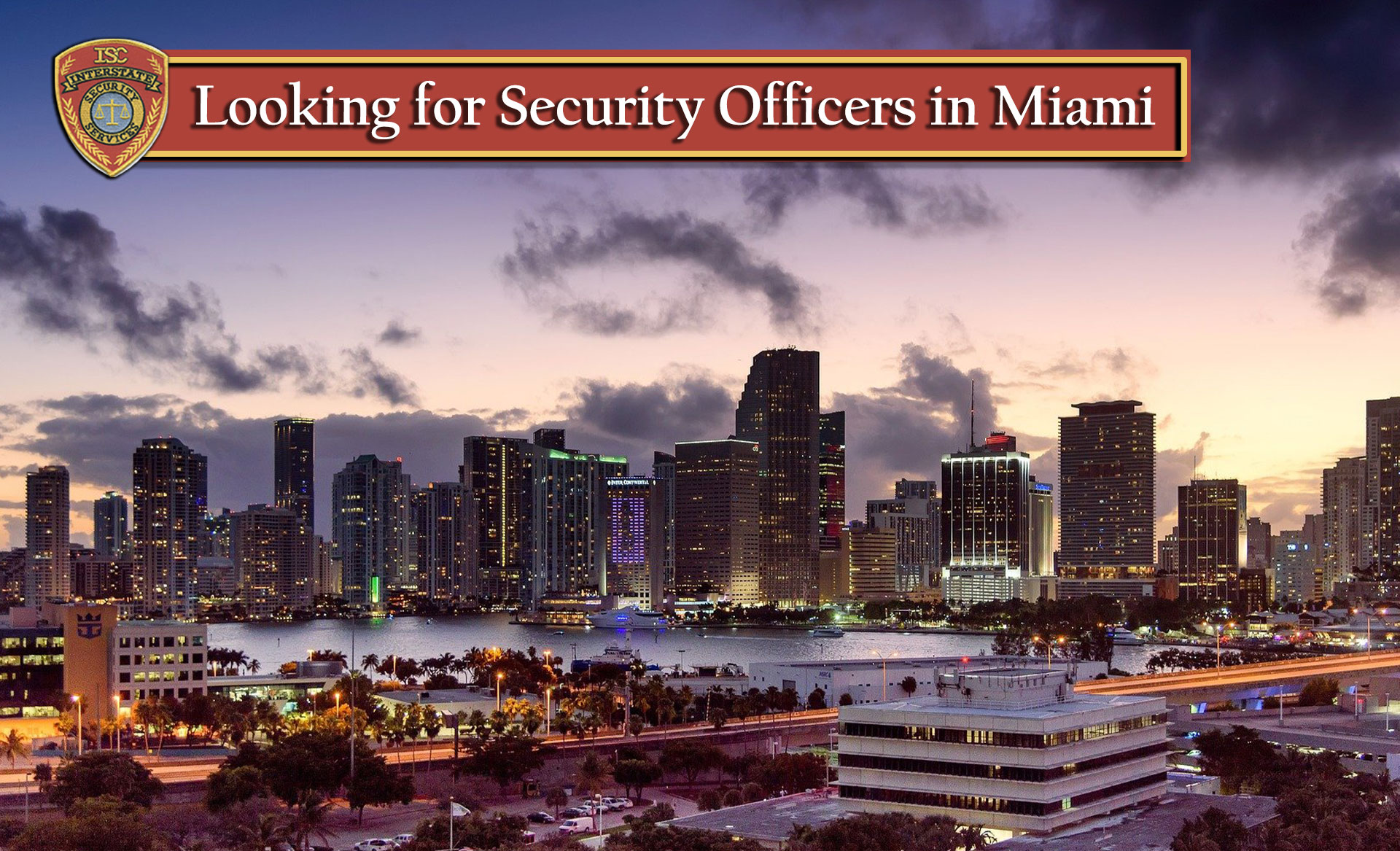 Finding the best security guards for your company may seem like a daunting task. We created this list of questions for you to ask potential security companies. You may want to call them in advance and ask the following questions before making a decision about which security officers in Miami to hire. Here's our list of questions for you to ask potential security companies.
What Is the Difference Between a General Security Officer and a Bodyguard?
A bodyguard is responsible for the safety of a specific person. They are assigned to one client and work with them at all times. A general security officer will patrol a specific location and protect it from any possible threats. They will also monitor people who enter the area or building that needs protection.
Are You Required to Have a License to Be a Security Guard?
Any person who offers security services must have a license. If a company is found without one, they may face up to five years in prison. A company that holds the proper license must have one for each person working for them.
How Often Do I Need to Give the Guards Updates on New Rules or Changes in Policy?
It is important that all security officers are aware of new rules, policies, and procedures. Ideally, you should give your security officers new information at least once a month. If you fail to notify your guards and they discover new information, they won't be able to adhere to policies. Therefore, you have to give these updates. This will help avoid any confusion or problems in case an officer is not informed about new rules or changes.
Who Are Your Clients?
This question is important because you want to know how much experience they have with your type of business. You may not want to hire someone who has only worked in retail before if you operate a financial services company.
What Kind of Training Do You Provide to Your Employees?
The right security company should offer extensive training for their employees. For instance, does the company provide firearms training? Does the company require its employees to attend mandatory training sessions on a monthly basis? Consider your needs and make sure that you're asking the right questions so you can find the best security guards for your business.
Are Your Guards Armed?
If you are looking for armed security officers, make sure to ask the potential company if their guards carry firearms. This is an important factor when determining whether or not the company is a good fit for your needs. Inter State Security Corp does not employ armed security guards.
Can You Provide References from Former Customers?
If you're looking for a security company, it's important to ask them for references from former customers. Ask about the level of service and if they were happy with the results. You also want to ask about the level of training that the prospective guards had.
Contact Security Officers in Miami Today
If you are looking for a security company in Miami, it is important to find a company with a long history of providing security services and deterring crime. A good company will have a good reputation and be able to provide references from former customers, as well as information about their training and philosophy. A reputable security company will also have a variety of security services to offer.
Contact Inter State Security for security officers in Miami. We offer a wide variety of services and can help you locate the perfect officer to fit your needs. We believe that customer service is our number one priority. That's why we always go above and beyond for our customers. Whether you need a security guard for an event or want us to provide 24-hour protection for your business, we'll be there for you. Contact Inter State Security today to get started.