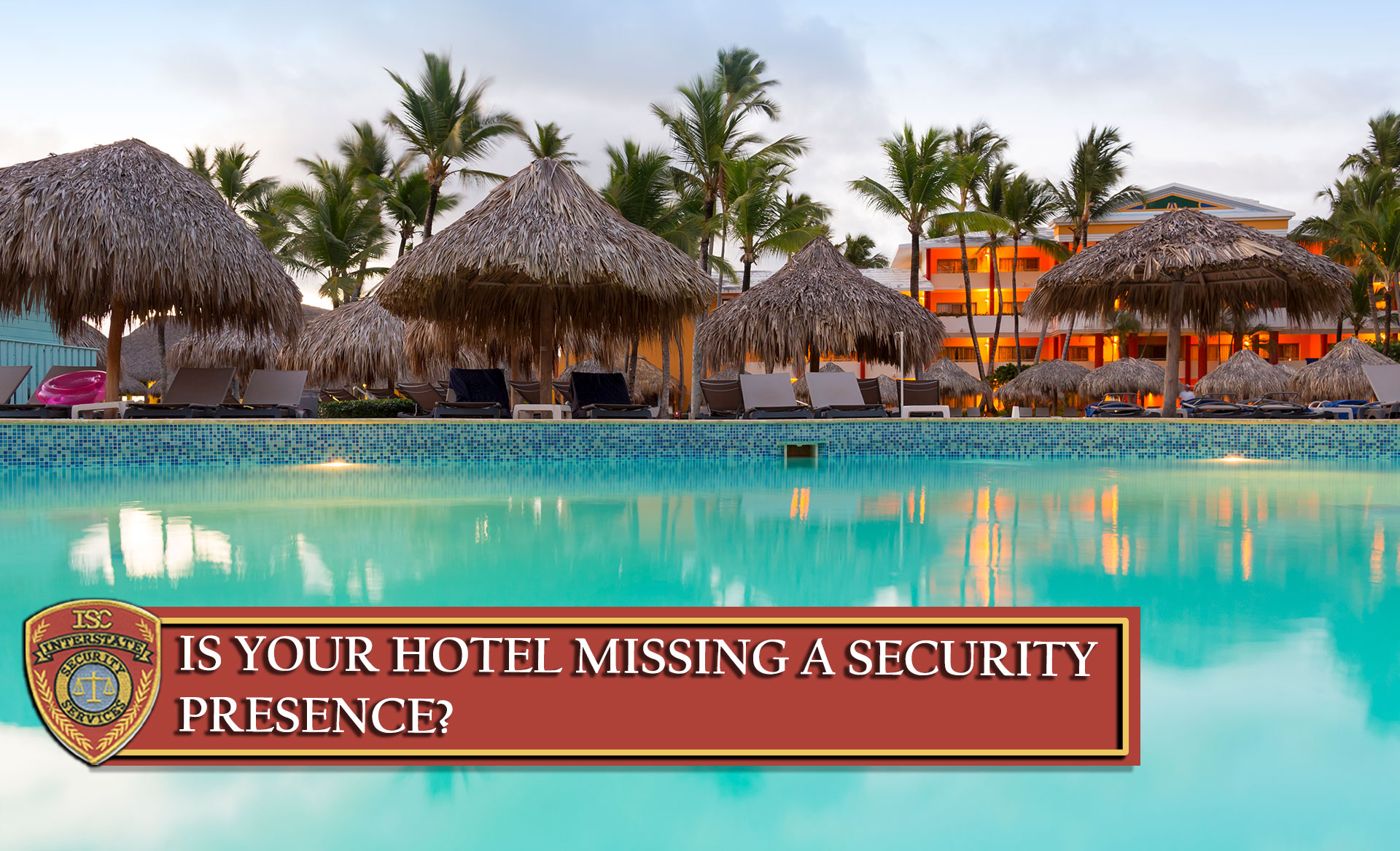 If your hotel is missing a security presence, you run the risk of damaged property and attracting harms way to not only you, but your visitors. Learn about why hotel security is important and how it can benefit you and your guests.
Why Your Hotel Needs Security
Hotels can be a target for criminals, especially with there being a lot of people going in and out of hotels. The following are reasons to consider hiring a security service, like Inter State Security Corp, who can keep you and others safe and deter criminal activity:
Protection to avoid property damage
Keeping hotel guests and staff safe
Having emergency responses on hand
Maintaining a visual presence to keep away criminals
Preventing crime
Typically, hotel staff has little to none professional security training, so working with security professionals becomes even more important.
Is Your Hotel Susceptible To Crime?
Some hotels can be more susceptible to crime than others. If your business is located in an area nearby crime, the likelihood of something going wrong can increase.
Not only do you need to be aware of crime outside of your hotel, but also inside. If you've experience crime within your building, hiring a professional security service can only be of benefit.
If you frequently have high-risk guests, for example, political figures or celebrities, that can increase the risk of crime.
The Role Of Hotel Security Guards
Whether your hotel is hosting a wedding to any sort of celebration from be an extra set of eyes on the premises, they can provide security for any situation.
Maybe there's been increase crime outside by vehicles. If that's the case, you can have security guards monitoring the area. If there's a wedding inside the hotel and many guests have been drinking alcohol, accidents can happen and things can get rowdy.
Working with a security service can help to maintain and secure many different situations and outcomes.
Inter State Security Corp Security Guard Screening
Inter State Security Corp conducts a particular screening process when onboarding and training security guards to deliver the utmost services.
To qualify for training as an unarmed security guard, an applicant must fulfill the following requirements:
Obtain U.S. citizenship
Must be 18 years or older
Must hold a high school diploma or its equivalent
Must not have a serious criminal record
Must be clean of any drugs and go through a pre-employment test, as well as endure a randomized post-employment drug testing
Hold or qualify for training to earn a state-issued Security Officer D (unarmed) license
Must have a valid driver's license and a reliable means of transportation
Services Offered By Inter State Security Corp
Inter State Security Corp offers a range of security guard services, including:
There is a security service for anyone and all of the different needs.
Local Security Professionals Near Me
Considering onboarding a security presence on your hotel's property can help to decrease the risk of criminal activity and make your hotel much safer.
Do you have more questions on security services? Check out our security news blog, follow Inter State Security on Facebook, or call Inter State Security Corp's different locations: Broward: (954) 753-4700 Palm Beach: (561) 732-1380 Miami-Dade: (305) 949-1142.