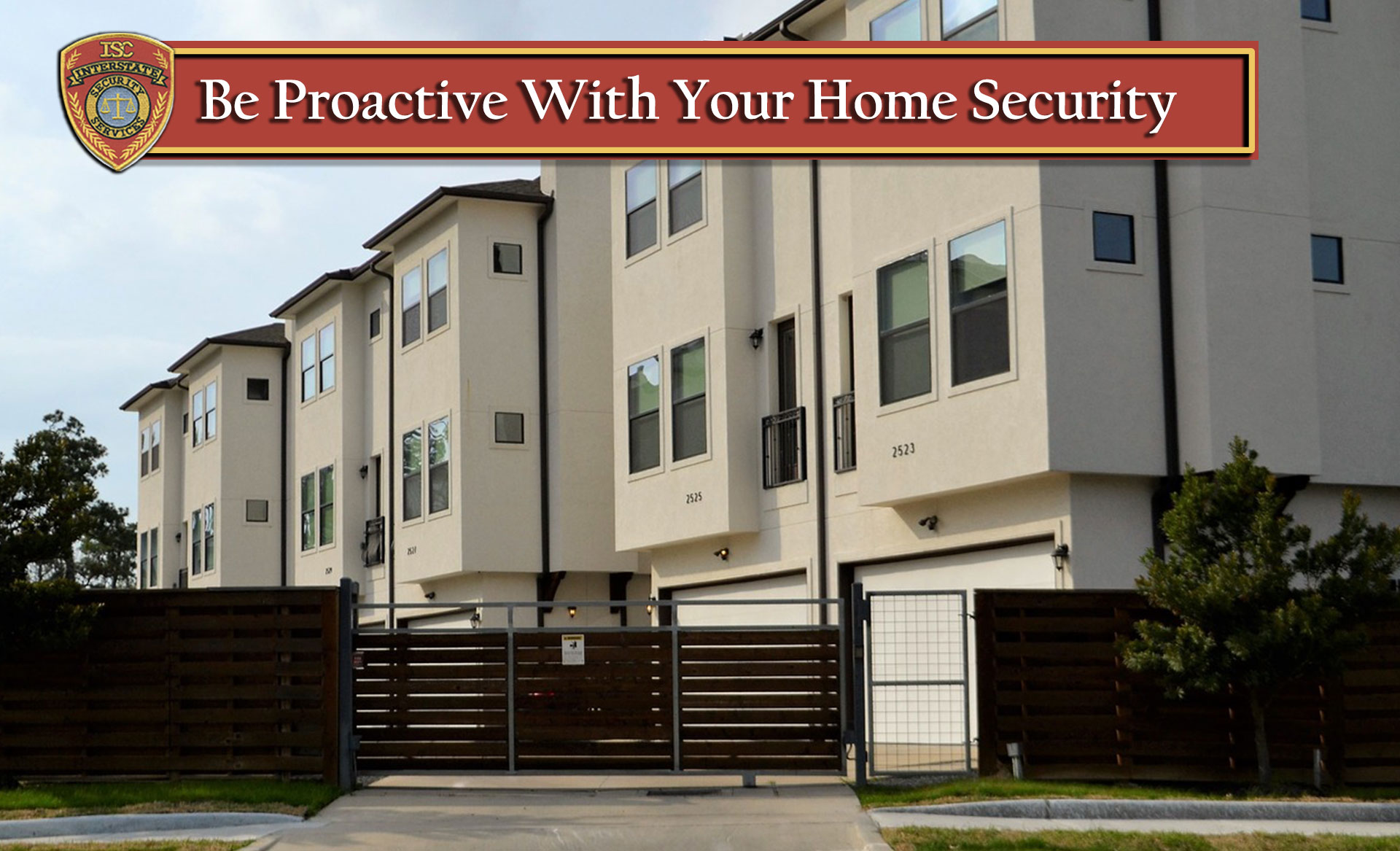 According to the FBI, a staggering 60,5% of crimes committed in 2021 were crimes against property, such as break-ins. As a homeowner, there are ways to be proactive with your home security that can help prevent you from becoming part of those statistics. With a few simple adjustments, you can take your home off a burglar's soft target list and make them think twice before trying.
Here are our top 5 ways to be proactive with your home security.
1. Think About Where You Keep Keys
Hanging your keys up in a designated place in your home is a perfect way to prevent losing them, but it might make your home vulnerable to break-ins. If your key holder is visible from a window, a potential burglar may be able to fashion a tool to retrieve them and simply walk straight into your home.
Be mindful of security when you choose where to mount your key holder. Aim for a spot that is hidden in a cupboard or away from being easily seen to help keep your loved ones safe.
2. Install an Alarm System
A simple step towards burglar-proofing your home is to have an alarm system installed. Potential criminals are often opportunistic and will look for homes that are easy hits. Installing an alarm system adds another layer of difficulty that will make them reconsider as it raises the potential for them to be caught in the act.
3. Use A Video Doorbell
A video doorbell helps you identify exactly who is at the door long before you open up. Anyone you don't know or who is acting suspiciously can stay on the other side of your locked doors or gates. A potential burglar won't be thrilled at the prospect of being clearly seen and identified and may decide to skip your home completely.
4. Keep Tools, Ladders and Garden Equipment Packed Away
Any tools or garden equipment left lying around or stored in the open can be used by criminals to break into your home or as weapons. To keep your tools out of potential criminals' hands, make sure all garage tools and gardening implements are locked away securely after use.
5. Install Surveillance Cameras
Cameras are an essential part of a security setup. Potential criminals looking for a soft target may be deterred at the sight of a surveillance camera. Should a crime take place, a video feed can help identify the burglars and may serve as evidence for prosecution. This fact alone will keep many potential criminals away. These are the two basic security camera options available:
Hardwired Cameras
A hardwired camera system involves cameras with wiring that runs from each camera to a recorder. The recorder saves continuous footage over several weeks. Hardwired cameras offer a good quality picture and are usually lit with infrared lights to work at night.
They may be more expensive to install as wiring needs to be run long distances from each camera to a central recorder which can be labor-intensive. There may also be places that aren't practical to install a hardwired camera, which may leave gaps in security coverage.
Smart Cameras
Smart cameras use a WiFi-based connection to provide a security feed. Smart cameras don't record hours of video to a local device, but rather capture motion-based video clips which are stored in the cloud. This does away with the need for an expensive recorder.
Installation costs are usually lower as there is no wiring involved. Smart cameras can be installed almost anywhere, providing solid coverage of all vulnerable areas around your home.
Home Security That Works for You
If you're ready to take your home security to another level, we are here to help. If you're not sure whether to install home security equipment or hire security services for your property, we offer security assessments that highlight vulnerabilities and offer tailored solutions. Contact Inter State Security to upgrade your security status today.