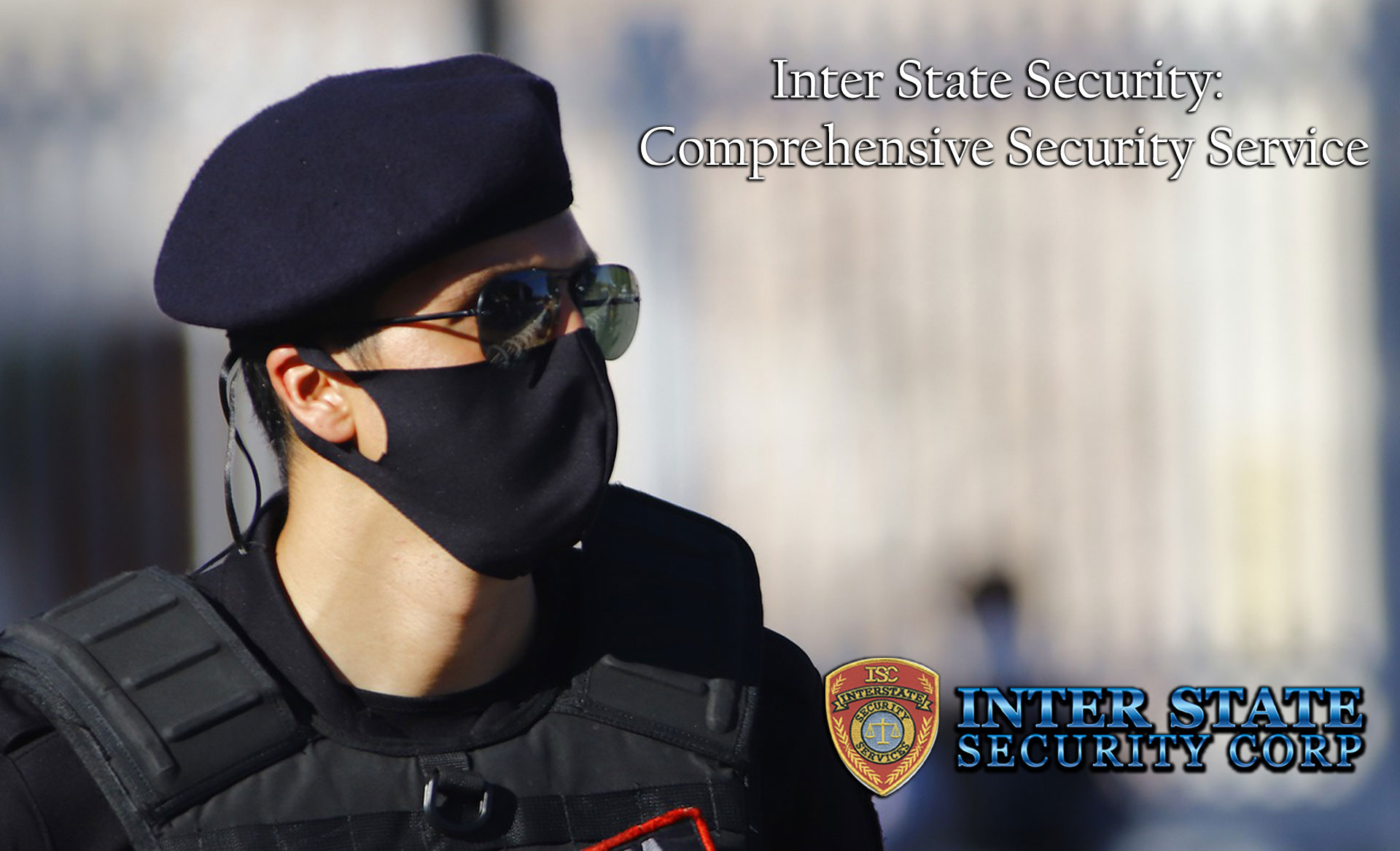 Have you hired a security service company before, and had that gut feel like something wasn't quite right? There is a level of confidence that you need when it comes to hiring the right security service. It could cost you time and money to hire the wrong crowd.
At Inter State Security, we offer quality protection to exclusive communities and high-value developments in the South Florida area. Why not join hands with our trusted security services? You will gain access to security equipment, high-tech computer-controlled access systems and professional, licensed services. You are in good hands and covered with Inter State Security.
At the end of the day, what makes a great security service stand out from the crowd? Is it having an array of helpful services on hand? Or is it years of experience, trusted personnel, comprehensive services, 24-hour surveillance? Often it is the latter option that will give you the greatest peace of mind.
What Makes Comprehensive Security Services Stand Out From The Crowd?
There are many different security options out there. Your specific needs will determine which services will suit you best. Think about on the job training, 24-hour supervision and security equipment services. At the Inter State Security Corporation, we offer a comprehensive security service. Which means that there's almost nothing we can't do to ensure your protection.
Take a look at some of the key elements to our comprehensive security services below.
Quality Personal Security Service
Security guards need to be well trained and licensed by the State of Florida. Only the best in the business will suffice when it comes to your personal protection. Having peace of mind when you hire a security company is essential. Which is why we ensure all our security staff go through a thorough background check before we put them on the job.
The Value Of Loyalty
Personal security is not another casual staffing situation where people can come in and out. It has to be a professional process. Loyalty is one of the greatest values to hold onto when you are looking for the right security service. With over 35 years of experience, and customers who have used our services since 1985, it's safe to say loyalty is one of our strengths.
Insurance To Protect Your Interests
It is non-negotiable for a security company to offer insurance cover. Protecting clients and staff includes ensuring cover for all comprehensive services. At Inter State Security Corporation, we have cover for liability insurance, workers compensation and unemployment. We include all our clients in our policies as "additional insured" members.
24-Hour Surveillance and Training
It's one thing to pay a company for a service which might not always be available. It's another thing to hire a security service that values on the job training and 24-hour supervision. One of the services we offer is extensive training to all our staff.
Contact Us Today For Comprehensive Security Services Near You
We offer a wide range of unique security guard services high-value developments and neighborhoods in South Florida. Keep your mind at ease and your neighborhood safe with Inter State Security. To request a free proposal for your security needs in the Broward, Palm Beach or Miami Dade areas contact Inter State Security today.
Want more helpful information like this? Check out our Security blog! You can also follow Inter State Security on Facebook for all the latest news and articles.