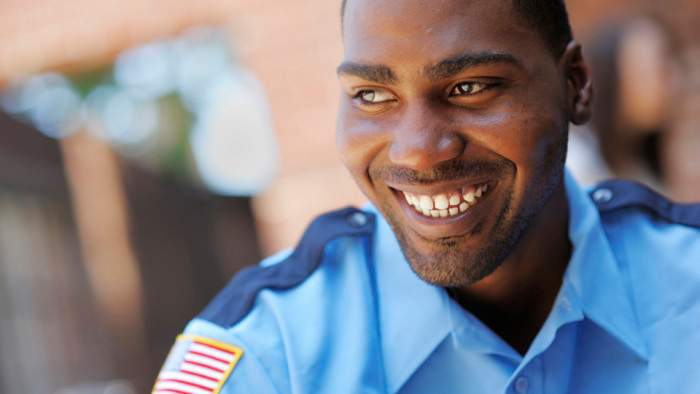 Why it is a Good Idea to Hire Professional Security Guard Services
There should be nothing more important than hiring professional security guard services to ensure the safety of your home, office or person. Any business, home or person will need to deal with the terrifying reality that they or you could be a target for criminal activities – be it for office equipment, legal or private documents or even valuables such as jewellery or technology. Security guard services act as a visible deterrent to any criminals. They maintain the security of your building and can assist customers and employees (in a retail or office setting) by escorting customers or employees to their cars or ensuring that they can be confident that their safety is in capable hands.
Benefits of Professional Security Guard Services:
Knowing that a security guard is on hand provides a sense of security for patrons and employees alike. People who work in what can be considered to be high risk stores (for example jewelry stores) are less likely to work in a productive manner if they feel that their lives or safety is at risk.
Utilizing

professional security guard services

, who are trained to be on the lookout for any form of suspicious activity or behaviour is an instant deterrent to any form of crime and this ensures that the criminals think twice about their actions.
Another useful service that professional security guards provide is that they can also act as ambassadors for your business. They serve as the intermediary between your business and your customers as in access controlled areas clients will need to go through security before they can enter the premises.
Different degrees of training affects how your security guards handle any crime that may occur. You as the business owner must decide the levels of security that you would like as well as what course of action should be in place in the event that something may happen. Having professional security guard services ensures that the guards behave appropriately when confronting any form of criminal activity.
In most instances, you will have a separate control room which is connected to all the monitoring equipment in your building. This means that you would need a professional security guard to monitor the surveillance footage and report back to the guards on ground patrol if anyone behaves in a manner that is considered suspicious. Your security guards can also check the credentials or ensure that any prohibited items do not enter the premises or they can ensure that access is restricted to certain areas.
Having trained professional security guards on hand provides not only the aforementioned peace of mind to both customers and employees but shows both your customers and employees that you are concerned about their safety and well being. This ensures that the work environment for your employees becomes marginally stress free knowing that that is one less thing they have to worry about while on the job. This also ensures that your customers or clients can relax in what appears to be a safe and controlled environment.