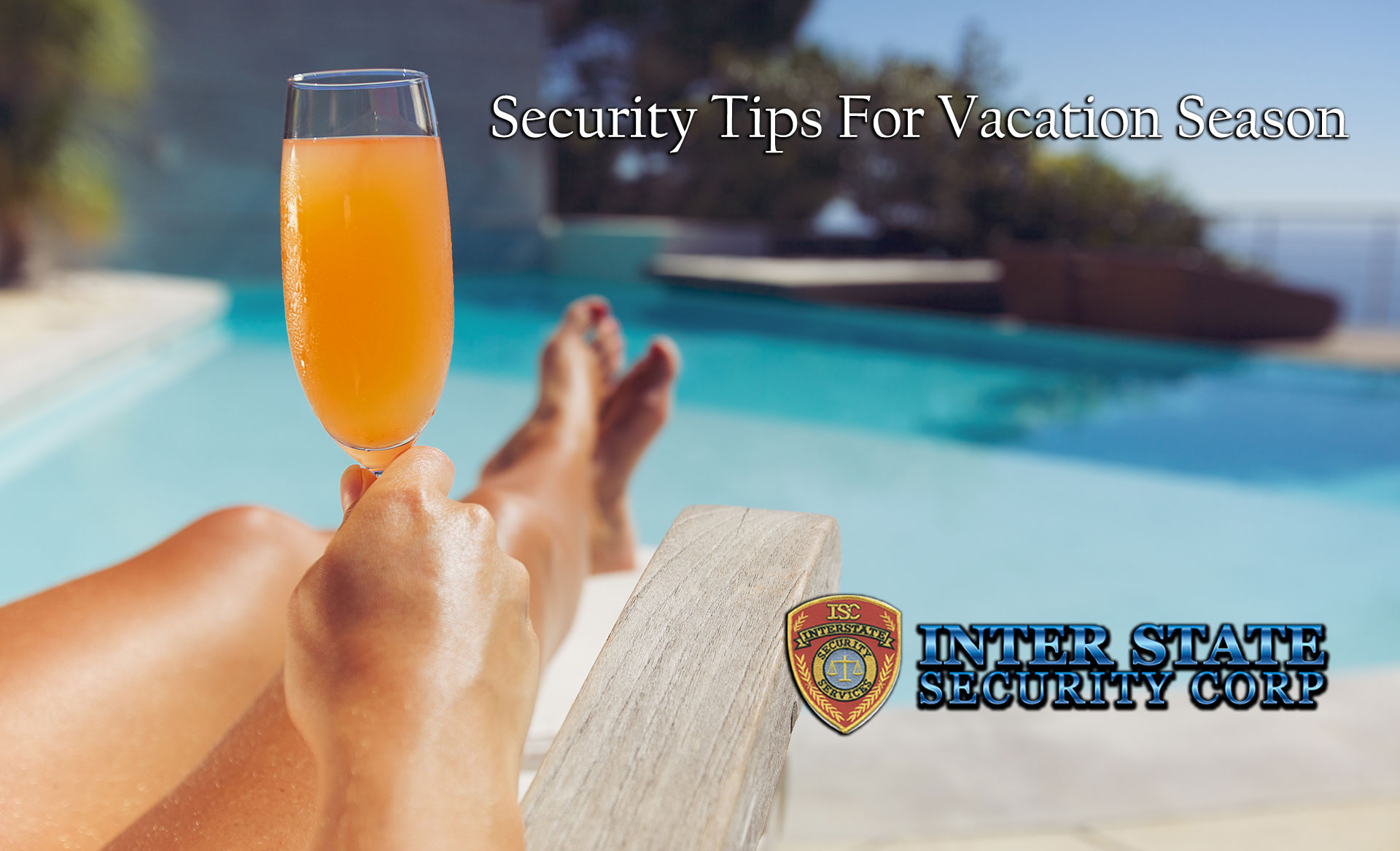 Security tips for your home during vacation season comes in many different forms. Holidays are for relaxing, putting your feet up, and catching up with life. You can't do that if you're worried about the home you left behind. The facts are clear, security systems are important. Potential burglars love vacation season as empty homes create opportunities for them. With a few simple tricks, you can secure your property and ensure that your vacation is relaxing.
Creating An Illusion Of Being Home
An unoccupied home is an open invitation for criminals. Breaking in while the owners are not home, makes the whole process much easier for a potential criminal. Some simple tricks can make your home less appealing for burglars looking for soft targets.
Light Activity Inside

Setting a few timers on your lights, as well as a radio to make noise, your home will appear lived in and put off casual thieves. You can invest in a system that is remotely controlled via your cellphone.

Vehicle Parked In The Driveway

If your vehicle is usually parked in the driveway, ask a family member, friend, or next-door neighbor to park their vehicle in your driveway to add to the illusion that someone is home.

Maintain Your Lawn

Make a plan to get the lawn trimmed while you're away as long grass can be a clear sign that nobody is home.
No Window Too High
Close all your windows, whether they are upstairs or downstairs. Don't be fooled into thinking that anything above ground level would be hard to get to. Climbing a building to slip in through an upstairs window is easy for the average burglar.
Getting In Through The Garage
Always lock your garage. As an extra safety measure while you're away, unplug your garage door opening system. The harder it is for a burglar to gain entry, the better.
Doors Beat Windows As Entry Points
Despite what movies often dish up, most burglars won't break a window to get into your home, they prefer coming in through the door. Make it hard from them by dead-bolting your door or investing in a door reinforcement device.
Newspapers and Mail Advertise Your Absence
Newspapers are full of adverts, but a mailbox full of newspapers is a clear advert to criminals that you're not home.
Social Media Security Risk
Sharing your travel plans on social media is a security risk because your posts are commonly seen by more than just your friends. No matter how excited you are, rather wait until you're back home to show friends and family where you've been.
The Risk of Answering Machine Or Voicemail Messages
Avoid voicemail messages that announce that you'll be away. It's safer to stick with something generic that lets callers know that you aren't able to answer their call immediately, but you'll get back to them.
All Packed Up and Ready To Go
Packing your car for a vacation is a clear sign to anyone watching that you'll be away for a few days. Rather keep it parked in the garage with the door closed while you are packing. If there isn't enough space inside, wait until it's dark, and then do your packing.
Pet Protection
Having a dog is an effective way to deter casual criminals. Even if you don't have pet protection, you can plant signs around the property that would make a potential burglar think twice. A bowl with a few kibbles of dog food paired with a 'beware of the dog' sign will add a layer of warning.
Security Tips & More That Can Help Keep Your Home Safe During Vacation Season
When it comes to looking after your property, there is nothing that equals the services of a security company. Inter State Security Corp offers free security consultations. They will analyze your property for security vulnerabilities and offer solutions, as well as a variety of security services that will be matched to your needs. They are also able to assist with the installation of surveillance cameras and other security measures.
With over 35 years of experience in security, Inter State Security are standing ready ensure you vacation in peace, knowing that all is well back home! Contact them today at Broward: (954) 753-4700, Palm Beach: (561) 732-1380, or Miami-Dade: (305) 949-1142, to discuss your vacation security plans.