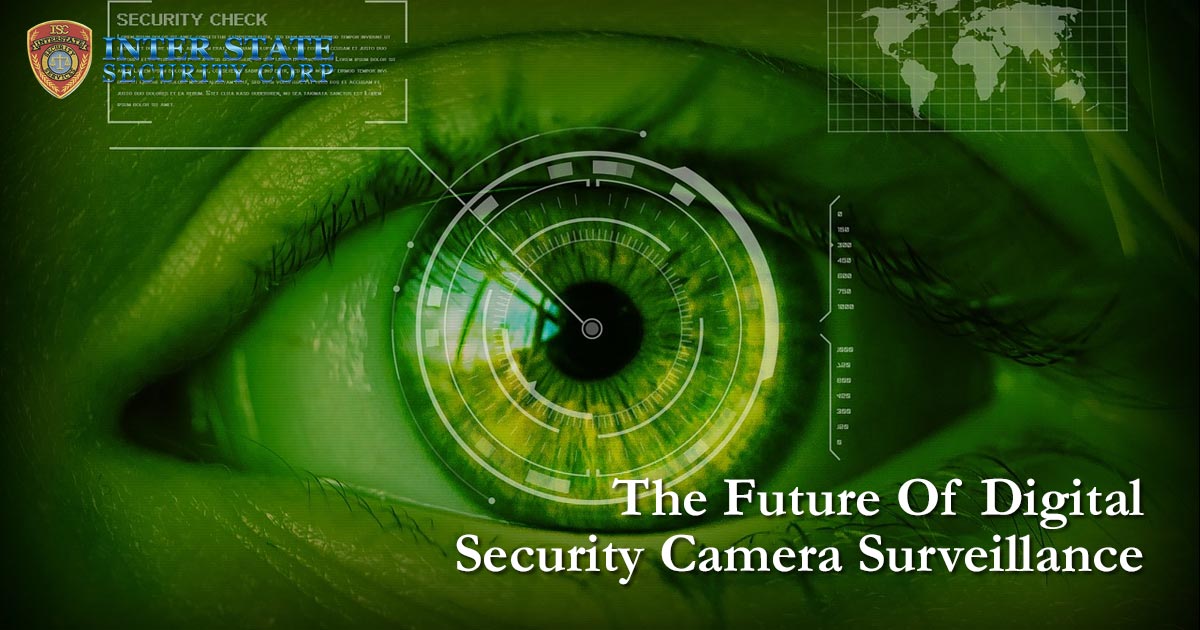 Think about when last time you were at a public event. Did the presence of uniformed security guards and marked patrol vehicles make you feel safer? Visual security measures can give you a great sense of security and added peace of mind, especially when there are large crowds.
However, what about the instances where activities need to be monitored and recorded without requiring man-power in multiple places? Digital security camera surveillance has become an extremely popular security choice for a number of reasons.
The rise of technological advancements means that digital cameras have become considerably more affordable and produce higher quality images. With new features such as facial recognition and enhanced pixels, digital security will never be the same.
Advantages of Digital Security Camera Surveillance
Digital security cameras are extremely beneficial for homes and businesses. There are several benefits to installing these systems to deter crime and improve security.
Deter Crime

The presence of surveillance is known to prevent crime as criminals are more aware of the risk of getting caught

Monitoring Suspicious Activity

Keep tabs on suspect activities

Evidence

Cameras provide visual evidence of activities and can help with fair decision-making

Records

Backing up camera footage is a great source of records for future situations
While using surveillance as a form of security is not necessarily new, there are a few technological advancements that have made security camera surveillance significantly more effective.
The Future Of Surveillance For Home Owners and Businesses
Did you know that the first television surveillance system was used as far back as 1942? Siemens installed a monitor to document the launch of the V-2 rockets. Since then, and especially since peaking in the 1970s, surveillance systems have become increasingly popular in larger and smaller cities alike.
The technology used to create these surveillance systems has developed by leaps and bounds. Some of these developments are as follows.
Improved Vision Field

Today, cameras can see further away and more clearly. While most cameras offer a fairly impressive 130-degree view, there are cameras now boasting a 360-degree field of view for a significantly wider perspective.

In addition to this enhanced vision field, many cameras offer improved night-vision capabilities which are designed specifically to withstand nighttime conditions and challenging weather conditions. This enhanced vision is largely due to moisture-resistant features and durable exteriors.

Facial Recognition

A new era of security cameras has been introduced with the advancement of facial recognition. This is a great feature for identifying family members in a home and even send out personalized updates with family movements. This is particularly useful for parents looking out for their children who are learning about independence, as well as for identifying strangers' faces.

Integration with Smart Phones

If you are a fan of cop shows, you have most likely seen instances where the suspect manages to get away because they hid their face from the camera. New technologies have allowed surveillance systems to be connected to a smartphone, allowing users to change the camera angle from a distance.

Integration with Solar Panels

Unlike the potentially costly installation of security systems that need cables laid, solar-powered surveillance systems are becoming a popular choice for businesses looking to make an affordable security investment.

Verbal Advancements

Cameras can now see and offer verbal perks such as two-way-talk and voice control. This means that it is possible for cameras to operate as a medium through which people can talk to each other. Another verbal feature of new cameras is the voice control operating function which allows for a convenient, hands-free video control experience.
Peace of Mind
Some of these advancements are readily available for home and business security systems, while others are still in their early stages. However, the rapid pace of technological advancement and the rising importance of security means that these advancements are within the foreseeable future for all.
At Inter State Security, we pride ourselves in offering expert soft security measures. Call us at 954 753-4700 (Broward), 561 732-1380 (Palm Beach) and 305 949-1142 (Miami-Dade) for a consultation and find out how you can be a part of the security revolution.