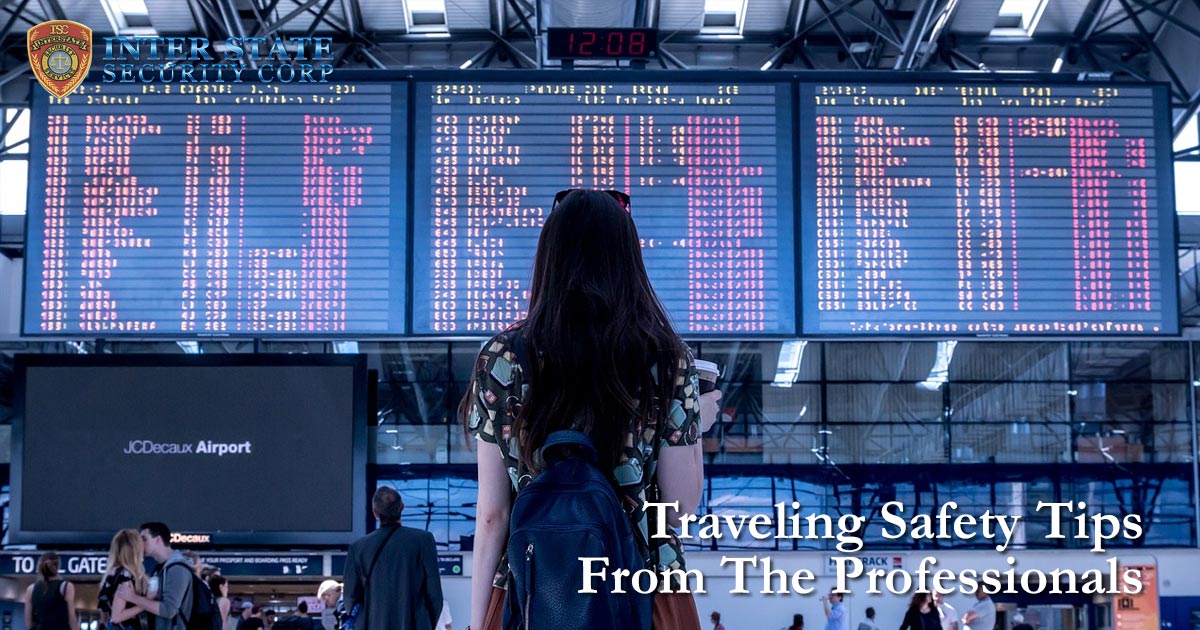 As exciting as traveling can be, we also know that it can be a little nerve wracking at times. Staying safe when you're alone in a foreign or unfamiliar environment can really help to give you peace of mind. Here are some great safety tips to help ensure that your next traveling experience is a safe one and enjoyable one.
Staying Safe In Hotels
We can assume that hotels and other accommodation options are somewhat safe. Although they may be, it's still a good idea to be aware of these tips. When you arrive at a hotel, make sure you keep your luggage nearby you at all times. When a hotel lobby is busy, it's easy for thieves to snatch an item of your luggage. Be aware of where your luggage is at all times and don't leave it unattended. Many hotels provide a concierge service which may include a porter to help assist you with your luggage. Don't be afraid to ask the luggage porter for help as that's what they are there for. It's also wise to request a room that isn't on the ground floor. Ground floor rooms are more accessible for thieves to break into. When it comes to paying for your stay, never leave your credit card on the counter unattended. It's easy for thieves to take a snap shot of your card without you even noticing. Rather make sure you keep you card on you until the check-in assistant has the card machine ready for you to pay. When you're in your hotel room, check that the door lock works and make use of the deadbolt if there is one. Another handy tip is to keep track of your hotel key cards. If you ever misplace or lose one, rather request a new reprogrammed set of cards for your room.
Be Safe When Walking Around
All traveling involves some amount of walking on foot. Remember that when you're walking around alone, you're probably a little more exposed. In order to stay safe, make sure you're aware of what you're wearing. If you're in an unknown environment or culture that may have certain security risks, rather be safe by leaving expensive jewelry locked away in a storage safe at your hotel. This also goes for expensive watches, sun glasses, and even items of clothing. You want to make sure you're blending in and aren't drawing attention to yourself as petty thieves can easily spot valuable items on you. Another tip is to be alert when you're walking out at night. Areas are darker at night and streets generally aren't as busy. It's also good to pay attention as to how you walk. This may sound strange, but it's more effective to walk briskly and with confidence. Criminals often pick on suspects who appear to be lost or unsure of themselves. Staying vigilant is important to help protect yourself when walking. Don't just stop if a stranger calls out to you. If you feel threatened, keep on walking. It's also a good idea to keep your essential belongings such as your phone and your wallet or purse as close to you as possible. Don't store these in a bag that can easily be snatched off of you.
Shopping Safely
Shopping areas can also be theft hotspots. If you happen to be driving to a shopping area, be sure to safeguard your car. Make sure that you park in a well-lit area that isn't isolated and don't leave valuables in your car for criminals to see. When you walk into the shopping area, it's good to familiarize yourself with the layout of the area. Make sure you know where the exits are in case of an emergency. Try not to hold onto your purse or wallet but rather keep it in your front pocket if possible. It's advisable not to place your purse or your phone in your back pocket, as this can stick out and be an easy theft opportunity for criminals. If you're shopping with a handbag, make sure it is well secured to you so that it's not easy to snatch. Ensure that you keep it closed and if you're sitting at a restaurant, be sure not to hang your bag behind your chair out of sight as this is an easy pickpocket opportunity.
Staying Safe In Crowded Areas
Traveling in a crowd can be overwhelming. A practical tip is to keep water on you to stay hydrated. There's nothing worse than feeling lethargic and tired when you're in an unfamiliar crowded area. Staying hydrated will help you to remain attentive and fight fatigue. Once again, make sure you keep your valuables on you and out of sight. It's easy for pickpockets to take advantage in a crowd as they won't easily be seen. With all the noise and busyness that is associated in a tourist heavy area, you may not even realize that you've been pick pocketed. If you're alone, it's also helpful not to get stuck in the middle of a crowd, but to rather walk on the outskirts as you'll be more aware of your surroundings.
Staying safe isn't hard, but it does require some planning ahead of time. At Inter State Security Corp, we have vast experience and knowledge in the security and safety industry. We're specialize in a broad range of security services. By observing our safety tips, you'll go a long way to ensure your safety and peace of mind when you're next traveling somewhere.