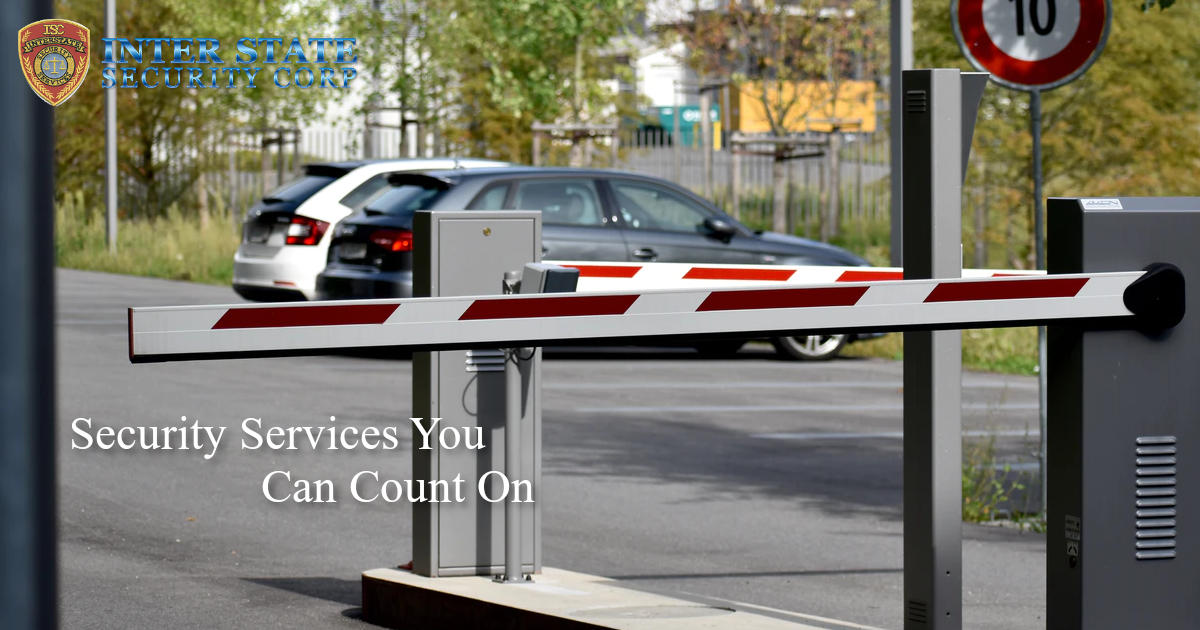 The security services provided by Inter State Security Corp offer a wide range of solutions; perfectly designed to meet your specific security needs. With over 35 years of experience providing security to the Miami-Dade, Broward, and Palm Beach counties, we cover all the bases.
Whether you need a concierge, a security officer, a patrol vehicle or the specialized services of our Tactical Elite Division, we are here to provide the vital security services you need.
Security Personnel
In some situations, a visible security officer in a uniform is a good deterrent to anyone with bad intentions, while also providing peace of mind and security for residents or customers. Other circumstances require a more subtle security presence. We offer a full range.
Here are some of the options Inter State Security Corp has for you:
1. Uniformed Security Officers
Our uniformed security officers are unarmed; they operate on an 'observe, report and deter' protocol. They are available to be on the lookout for any signs of trouble on your property and provide a friendly, non-threatening sense of security for your customers. Our security officers are randomly monitored; checked on at least once a shift by Inter State Road Supervisors. These supervisors check on officer appearance and performance.
2. Select Security Services
Our Elite Services are tailored to South Florida's high-value developments and exclusive communities. Security officers from the Elite Services are highly trained and come from a Law Enforcement and Military background.
3. Uniformed Concierge Services
Our uniformed concierges are highly trained in public relations to assist residents with their needs in a friendly and efficient way.
4. Plainclothes Security
Security officers in plain clothes are great for loss prevention. Plainclothes officers offer the same level of training and knowledge as uniformed officers with the added benefit of creating a more relaxed atmosphere.
5. Undercover Security
Should you be facing a situation of employee theft, our undercover officers are like a secret weapon. They expose and prevent inside jobs.
6. School Security
Inter State Security offers specialized school security to enable children to attend classes safely. School security officers are carefully selected. Their backgrounds are thoroughly vetted. Last, but not least, they're experienced in a school environment and are all certified in first aid.
7. Patrol Services
Marked Patrol Services are suitable for larger properties that require a visible security element. The bright yellow overhead lights make the vehicles extra visible and are a great deterrent.
Lastly, unmarked Patrol Services offer a 'surprise element' that is an effective crime fighting tactic; while maintaining a relaxed atmosphere in the neighborhood.
Security Equipment
Apart from trained security personnel, a key element of our security service is to provide and install security equipment that will enhance safety.
This includes:
Computer and DVR Camera Systems
Telephone entry systems
Gate access systems, including portable gatehouses and entry gates where needed; as well as traffic devices, decals, violation stickers and tire boots. With all gate contracts of 168 hours and over, we provide a computer system and 4 color camera DVR system
Burglar and fire alarms
Roving contracts include golf carts, as well as systems for SOS management
CCTV
Security Consulting
We offer obligation free security evaluations to identify hotspots that make your property vulnerable to crime. Additionally, we have other security solutions. Call us today to find out more!
Our Selection Process Guarantees Your Peace Of Mind
When you hire a security officer from Inter State Security, you are investing in your piece of mind. Lastly, you're investing in the safety of your property.
All our security officers:
Hold a Class D Security Officer License issued by the State of Florida
Have been tested and have completed a 25-page employee agreement form
Completed a 40-hour course through a state certified training facility
Training with an Inter State supervisor
Had their criminal background checked by Inter State
Are finger-printed and FBI checked before receiving a license
If you are looking for a security solution, give us a call today for a free consultation at Broward: (954) 753-4700 Palm Beach: (561) 732-1380 Miami-Dade: (305) 949-1142.