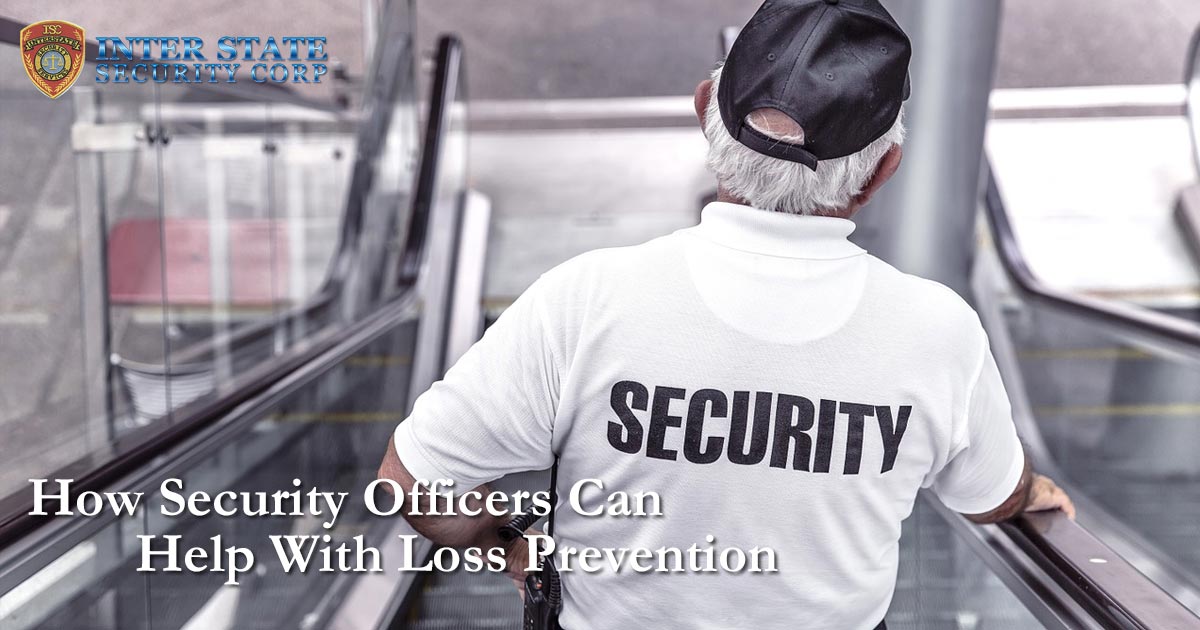 In every business, loss prevention is a top priority, especially within the retail environment. While technology has improved security monitoring, security officers are still the go-to for a quick and vigilant reaction to possible theft and assisting in maximizing loss prevention.
What Causes Retail Shrinkage?
There are mainly four types of shrinkage which a loss prevention plan needs to cater for:
1) Return Fraud
Often overlooked as potential shrinkage, return fraud is difficult to identify due to various ways it can take place – examples include:
Items being returned with fake receipts
Used merchandise being returned
Stolen merchandise being returned
Returning Items purchased with fake money
2) Shoplifting
Shoplifting is probably one of the biggest contributors to losses in the retail sector. Items are hidden by the person's clothes or quickly tucked in a bag with the perpetrator walking away without being seen. This can often involve an individual working alone or a group working together. The cost of items stolen can range from inexpensive up to $1,000 or more. Once the store has been identified as an easy target, shoplifters could easily strike on more than one occasion.
3) Employee Theft
Lack of internal controls can lead to employee theft. It may be hard to admit that your staff would consider it but not having a loss prevention plan can leave you at risk. Similar to return fraud, employee theft can happen in numerous ways – examples include:
An employee deliberately neglecting to scan items purchased by friends or family members.
Small amounts of money consistently being missing from the cash drawer
Merchandise theft
Processing fake returns to issue gift cards
4) Inaccurate Inventory Administration
More accidental than other types of shrinkage, inaccurate inventory administration also contributes to potential losses. This happens due to incorrect price labeling on items or lack of oversight on stock orders.
How To Combat Shrinkage
Here are a few ways that shop and business owners can combat shrinkage:
Hire A Security Officer
A traditional but extremely effective way to monitor your store and keep a watchful eye on potential shoplifters and internal fraud is by hiring a dedicated security officer through Inter State Security Corp. Depending on the type of shrinkage, there are different types of security officers you can use:
Undercover or plainclothes security can greatly assist with potential employee theft. The security guard will blend in by not wearing any distinguishable clothes. This is particularly helpful in monitoring the store without employees knowing.


Uniformed security creates awareness of the store being monitored by being easily identifiable. Potential shoplifters will think twice before attempting to steal from your store.


Our elite-level security officers are highly trained and have military or law enforcement experience. In stores with high-value items a specially trained security officer would have the best training and skill to ensure optimal coverage of the store.
Changing Your Return Policy
To limit potential returns fraud, change your returns policy to only allow returns with a valid receipt, require some identification before accepting a return, or only accepting items that still have all the labels secured to them.
Upgrade Inventory and Point of Sale Monitoring System
Advanced systems could highlight incorrect stock pricing and keep track of stock orders.
Changing the Store Layout
Changing the store layout could create more visibility, especially surrounding the check-out and high price items.
Adding Monitoring Signage
Another good way of preventing potential theft is by letting customers and staff know that the store is being monitored with signage.
Combating shrinkage remains rive in the retail world. While innovative systems and employee training can assist in minimizing retail losses, hiring a security guard can greatly aid your loss prevention plan. Inter State Security has been providing Dade, Broward and Palm Beach counties with Superior Quality Protection services for the past 35 years. Contact us today for help implementing your loss prevention plan.