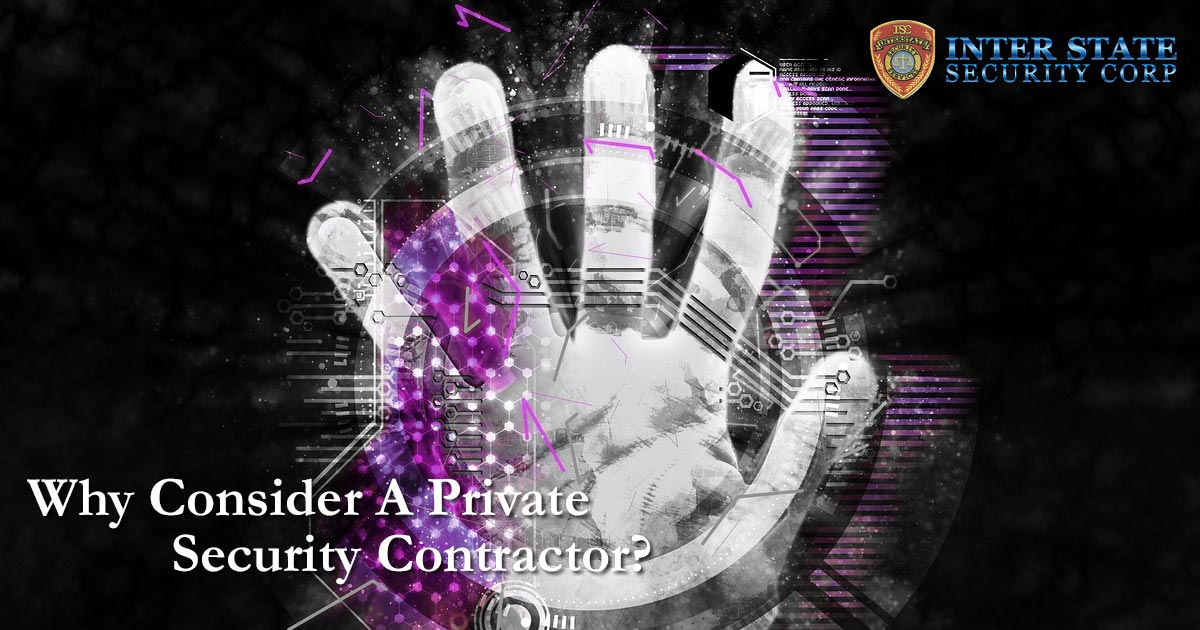 It takes one bad experience for a business owner to fully understand that adequate, competent, security is an absolute necessity to keep their premises, customers, and employees safe. There are basically two options available for business owners when it comes to hiring security.
Employ a security guard internally.
Hire a private security contractor.
Many business owners choose to outsource their security needs, rather than appoint someone internally. Here are the top six reasons why many business owners prefer to hire an external private security company.
1. A Greater Sense Of Safety
An external security firm will always have a presence on the property, unlike an internal hire who may get sick or need time off. When this happens, the onus is on the company to find a replacement that can eat into valuable work time.
A security company always has uniformed security replacements available and ready to be called in. This constant presence makes the employees feel safe, freeing them to get on with their work and be more productive. Feeling unsafe and vulnerable can cause employees to be easily distracted and can have a negative impact on their productivity.
2. Hosting An Event? Your Security Company Can Provide Crowd Control
Should you need to host an event, crowd control is an important part of making sure it all runs smoothly. If you are using your own internal security personnel, you would need to hire extra manpower for the event. However, a security company will be able to provide a large number of trained guards for crowd control and safety, with more on call should the need arise, at an affordable rate.
3. First Impressions Matter: Security Guard And Customer Care Representative
The first person that a visitor to your premises will come across is the security guard. A private security company will always have a professional, personable service person on duty, who can act as a guide for customers, or an after-hours escort for employees. This first contact will make a lasting impression on your customers. You want to ensure that it's positive so that you attract and keep your customers.
4. Security Is Already Their Business, No Training Needed
To hire from an established security firm means that you are hiring fully trained security personnel. They will already know the procedures and details of monitoring business premises, including:
Patrolling
Credential verification
Video surveillance
Locking and unlocking office space as required
5. Cutting-Edge Security Technology
Security firms ensure that their personnel is equipped and trained to use the latest security technology available as it is released. One example of this is a mobile patrol app for guards that will give you detailed reports and insight into all onsite activity. To provide cutting-edge technology for an in-house guard will be an on-going extra expense.
6. Lower Your Crime Stats By Hiring A Security Company
The presence of a reputable security company onsite is an immediate deterrent for criminals and can switch your business from a soft target to a no-go zone.
If the thieves decide to attempt a break-in anyway, the security guards are trained to observe, report, and deter them. Because of this, businesses with outsourced security have better crime statistics.
Inter State Security Has 35 Years Of Crime Prevention
The Inter State Security Corp has over 35 years of experience in the business of deterring criminals. To best serve our clients, our security personnel is all licensed as Class D Security Officers by the State of Florida. We have many options and security solutions to offer you. Call today for a free consultation and let us take your security to the next level.