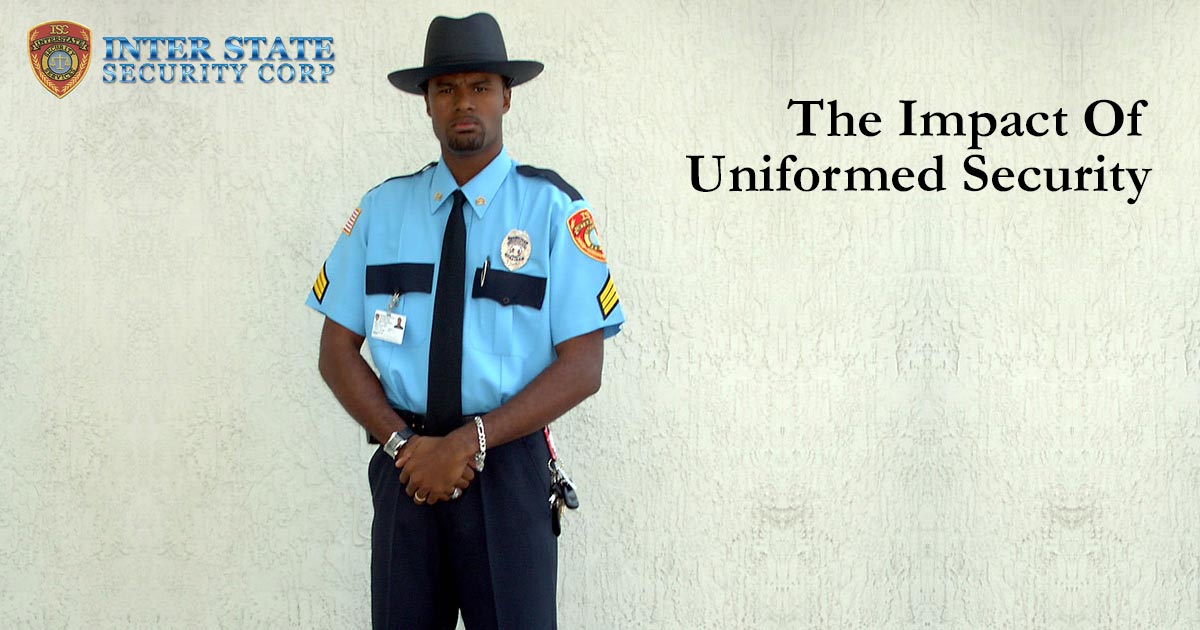 If you own property which is used by the public, clients, or patrons, then uniformed security is by far one of the best investments you can make for your property. Creating a certain image for your business or institution is important, and having uniformed security is one of the ways that you can help the image of your business.
WHY UNIFORMED SECURITY IS IMPORTANT
Although there are definitely times and places where plainclothes security is essential, having a security in civilian attire will not provide the essential visibility that is needed to ensure that visitors and clients to your organization know that you have security on your premises. This visibility factor is very important as it makes everyone in and around your premises know that the grounds are protected.

As the old saying goes "prevention is better than cure", this is why with security the emphasis should be on prevention of criminal activity rather than apprehension of criminals. Having uniformed security is a good deterrence for potential criminal activity from occurring on your property. When security officers wear uniforms, it sends a clear message to potential criminals – my property is protected.

The image factor of your company or organization comes into play again here – not only will uniformed security instill a certain amount of respect for your business, but it also adds to your company's professionalism. A premises donning uniformed security creates the image that this company has their "stuff together", so to speak. There is order and discipline, and the uniformed security on your business premises is like a manicured lawn at home. It also tells clients that you care about them, their belongings and their well-being. Customer service can come in many forms and having uniformed security on your premises is often an overlooked form of excellent customer service.

Uniformed security helps new clients, residents, or patrons feel less lost on your property. Often when people enter a new place and they see that there is a uniformed security on duty, it helps them feel secure knowing that there is a reference point that they can go to in the event that they need help or get lost on the premises.

Everyone in and around your premises will have a sense of pride with regards to your company. Your employees and clients will know that you care about their safety and well-being. The added advantage is that clients will assume that your security personnel is provided by your company itself – people rarely consider that there's a middle man involved. So in your customers' eyes you and only you are providing them with visible security, making them feel proud to be associated with your business.

Your property will demand a higher sense of obedience from others, and will hold a higher sense of authority. A uniform sends a powerful message to everyone, whether it's to persons who are being protected or to those who want to do harm. The presence of a uniformed security will ensure that those who are on your property, be they clients, residents, or visitors, will adhere to all signs and rules which may be displayed on walls and gates. It will also create a sense that the property is protected by a "watchman", which could result in littering and breaking of rules being kept to a minimum. The visible uniform of the security is like a parental presence which will never go away, thus ensuring order and authority on your property from all concerned.
The impact of uniformed security personnel on the image of your company, and the safety that it brings to everyone who visits your premises, is priceless. Don't get stuck without uniformed security – give us a call at Inter State Security Corp, we will be able to provide your school, store, condominium, and any industrial or commercial property, with the safety that it needs.​​​​​​​