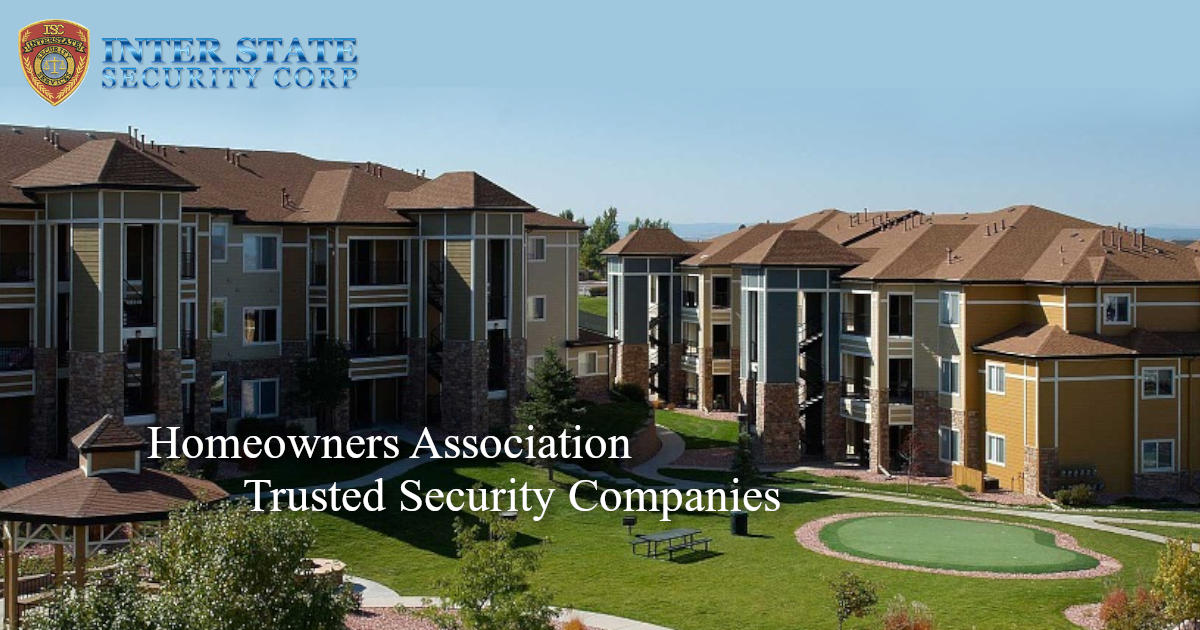 A Homeowners Associations' main task is to enforce the rules, policies, and procedures recorded in the Memorandum of Incorporation of any condominium or housing development. They aim to serve the best interests of the property owners, and this includes ensuring that all residents feel safe and secure within the complex. Cue good HOA security companies.
Homeowners Associations have very specific requirements when it comes to hiring a security company, and these requirements vary depending on the layout of the complex, the geographical area in which it is situated, and the requirements and expectations of the residents. The one thing all Homeowners agree on, is they want to hire a security company they can trust.
Why Do Homeowners Choose To Live In HOA Communities?
There are many reasons that people choose communities with an HOA:
The sense of community, especially if they are living alone.
HOA rules provide for harmonious living conditions.
They like the numerous amenities that are available to them, including things like pool and gym access.
Living in a community governed by an HOA automatically provides residents with a sense of security. People tend to know their neighbors because of the proximity to one another, and they tend to look out for each other. Most Homeowners Associations also employ security companies that provide various security measures to the whole neighborhood or complex.
What Do Homeowners Associations Expect From A Security Company?
Just like all communities have a different style, their security expectations also vary. Some want a warm friendly face to greet them at the door or gate, while others want security that patrols the grounds. However, the majority of HOAs generally agree that:
The security company must communicate well and meet their expectations effectively and efficiently.
The homeowners must feel safe and protected.
Most Homeowner Associations agree that people do not have to feel like they are in prison to feel safe.
Most will want the security company to provide 24/7 security, using quality security technology.
Expect all security personnel to be fully trained in the area they allocated .
They will expect the security company to be up to date with the latest security innovations.
All equipment used is maintained regularly.
They will want a contract listing expectation from both parties and clear costs involved.
What Will A Trusted Security Company Do For Its Clients?
A good security company will combine its expertise with their clients' expectations and come up with a plan that suits both parties. Before presenting any proposal to the client they will:
Assess The Area The Client Wants to be Secured
Analyze the crime statistics and environmental hazards of the complex e.g. fire, hurricane, flood, and power outage risk.
Assess the security breach incidences.
Review the statistics of day versus night criminal incidents as well as violent versus petty crime incidences.
Do a comprehensive tour of the neighborhood to assess whether the lighting within the complex is adequate.
Inspect existing gates, doors and locks, to ensure they are of an industry standard.
Examine the landscaping of the whole area, making special note of any trees or foliage that could be a security risk.
Make Recommendations To Improve Security
After careful assessment of the area, and in consultation with their clients, the security company may make the following recommendations:
Depending on the geographic area and clients' preferences, they will recommend front gate or lobby security, foot or vehicle patrol, or a combination of all.
The installation or upgrade of alarms at access points or individual residences.
The installation of cameras in strategic areas.
They may recommend the installation or upgrade of access control.
They will make recommendations to upgrade lighting if necessary. Good and strategically placed lighting is the least expensive but one of the most effective measures of security control.
They may suggest upgrading of existing locks on gates and doors.
They will suggest the trimming of trees or foliage that they perceive to be high risk. Trees and foliage can provide excellent hiding places for criminals and criminal activity.
HOA Security Companies in South Florida
With over 35 years of experience in HOA security companies, Inter State Security Corp is very serious about the level of security they provide. All their officers have 24-hour supervision, receive on the job training, are licensed by the State of Florida, and have a Class D Security Officer License.
If you are serious about securing your property, live in Miami-Dade, Broward, or Palm Beach County, call Inter State Security Corp for a free consultation today at 954-753-4700.