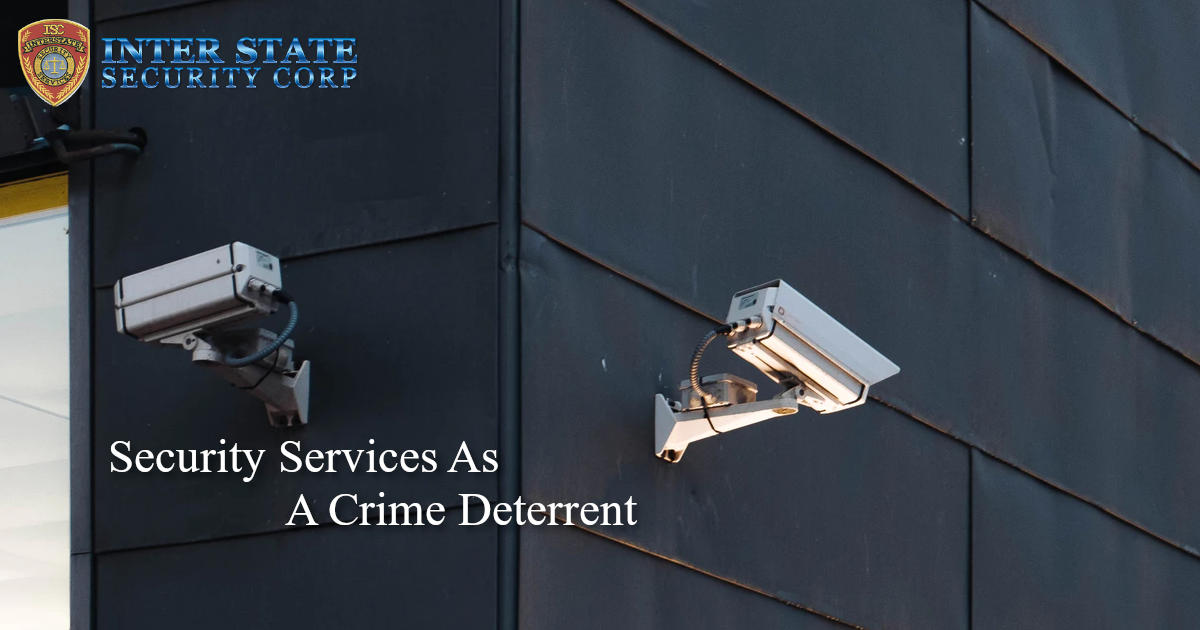 Safely securing your premises with the right kind of equipment is one way of deterring criminal activity. There are, however, further means to ensure that your home, community, or business does not fall victim to burglaries, theft, and vandalism. Security services can entail a range of practices to protect you, your family, your employees, and your customers.
How Do Security Services Deter Crime?
Security services do not need to be armed in order to play an important role in maintaining a crime-free zone.
Crime deterrence requires a few tactical practices such as having the presence of uniformed security guards as well as ensuring that our officers are equipped to handle any situation they are confronted with. Considering that armed security can be intimidating to the general public, our unarmed security must be trained for their own safety as well as to effectively manage any criminal behavior.
Presence Of Uniformed Security Guards
Having the presence of uniformed security guards has shown to be an effective way to prevent criminal activity from happening. Criminals take advantage of situations where they are not being watched, where there is room to get away with theft and other harmful crimes. Criminals are less likely to target an area where there is a strong presence of professional uniformed officers.
These officers are not armed; however, their presence alone makes for more work when people with ill intentions are attempting to cause any trouble. Deterrence does not solely rest on the number of weapons the officer holds. Rather the fact that uniformed officers display the professionalism of a protective member of society, such as a police officer.
Patrol services, whether marked or unmarked further enhance the presence of activity taking place. Criminals are more likely to target quiet areas where it appears that there is no traffic or movement. With roving supervision, it is hard not to feel "watched" if you're intending on committing criminal activity.
Skilled, Trained Officers
Security officers at Inter State Security undergo extensive training on handling potential criminal activity. Additionally, they are able to subdue criminals until state police forces are able to intervene.
This training includes a mandated 40-hour security training course that is conducted through a state-certified training facility. Beyond achieving a security officer license, our officers attend self-defense classes. Here they are trained to handle any violent attack that they may encounter while protecting your premises.
Our officers do not use any form of weapons to subdue criminals. Because of this, it's important that they're able to efficiently handle criminal activity before a situation escalates. This training is essential in maintaining the factor of deterrence through security services. Ensuring high-quality training and workmanship provides security officers with the skills and confidence to handle criminal behavior.
Security officers are trained to monitor various environments. This gives them the ability to take preventative measures against criminal behavior; as well as proactive security measures should a crime be in progress. They're able to provide feedback on the behavior of people coming and going and keep a close eye on anything that seems out of the ordinary. This is a proactive approach to criminal behavior, while preventative measures include constant visual assessments and addressing any sort of behavior that may lead to a criminal act taking place such as vandalism, theft or public violence.
Professional Security Services In South Florida
Throughout our years of experience, hiring a private security company has saved our customers substantial amounts in financial losses; subsequent to criminal behavior. We are able to offer the presence of a safety force while maintaining the comfort of customers and residents.
Crime deterrence is an art that we've honed through skill training and experience. Security services aimed at deterrence seeks to train officers in detecting crime too. By acting efficiently and professionally, we are able to stop negative forces in their tracks.