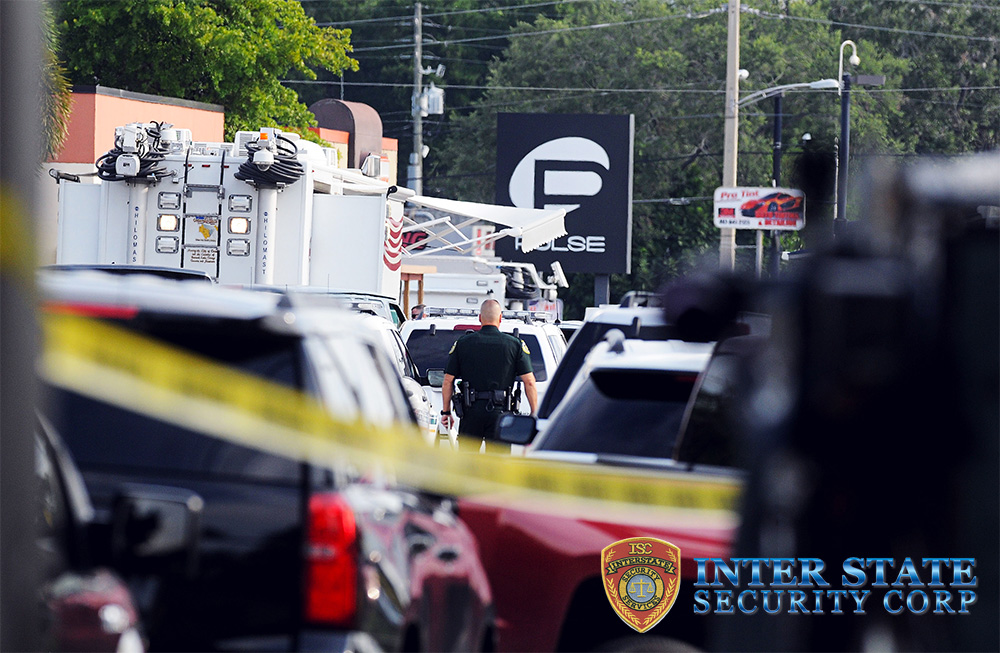 Security Guard Companies Need High Standards
As a security guard company based in South Florida, the shooting at the Pulse nightclub in Orlando in June feels as though it was right on our doorstep. With so many questions still unanswered, this tragedy has shaken our community. The shooting has also left many private security companies wondering how we can help to prevent such attacks in future, and how to move forward constructively in our industry.
This attack was the worst mass shooting by a single gunman in U.S. history, claiming 49 lives and 53 casualties. Omar Mateen, the 29-year-old shooter, was armed with a semi-automatic rifle and a semi-automatic pistol when he entered the club.
Mateen was engaged by an armed security guard, although according to The New York Times, it is "unclear whether Mr. Mateen shot his way into the club or smuggled in his weapons." After exchanging fire with the police and taking club-goers hostage, Mateen was eventually killed in a shoot-out with SWAT officers, roughly 3 hours after entering the club.
The Shooter was a Security Guard
One fact that has emerged after the event is that Mateen worked as a private security guard. He was hired by international private security firm G4S Secure Solutions in September 2007.
G4S stated that Mateen had undergone a background check and psychological evaluation before beginning his contract with the company. He had been officially certified as mentally and emotionally stable, and thus he obtained a license to carry a firearm as a security guard.
However, not long after G4S released their statement, it was revealed that Mateen had never had a face-to-face evaluation with a psychologist. Instead, he had taken a standardized written test that asked true-or-false questions. The lax evaluation did not account for his misdemeanor battery arrest, or his being fired as a state prison guard trainee in 2007 after making an inappropriate gun joke.
G4S also apparently had no record of multiple complaints laid against Mateen by his co-workers. Numerous staff had come forward to complain about Mateen's homophobic, racist, sexist, and anti-Semitic comments, as well as threatening remarks and his praise for various terrorist organizations.
Psychological Screening and Background Checks
While Mateen was not "on the job" at the time of the shooting, a thorough psychological screening could have prevented him from carrying out the attack. Many private security companies are now considering more stringent psychological evaluations for their employees, as well as regular mental health tests every few years.
According to the Miami Herald, Florida lawmakers are also hoping to pass laws that would allow security companies access to FBI background checks – a more thorough and in-depth check that could reveal important behavioral history.
Take Complaints Seriously
When Mateen made threatening statements to a sheriff at the courthouse where he was stationed in 2013, G4S simply transferred him to a different post. There was no investigation, no secondary evaluation, and no disciplinary action for his inappropriate remarks.
Security guards are the people we trust to protect our homes, families, businesses, and public spaces. That's why it's essential for security companies to take complaints against staff members seriously, and investigate the claims thoroughly. Racist, sexist, homophobic, and threatening comments are unprofessional, and have no place in the security industry.