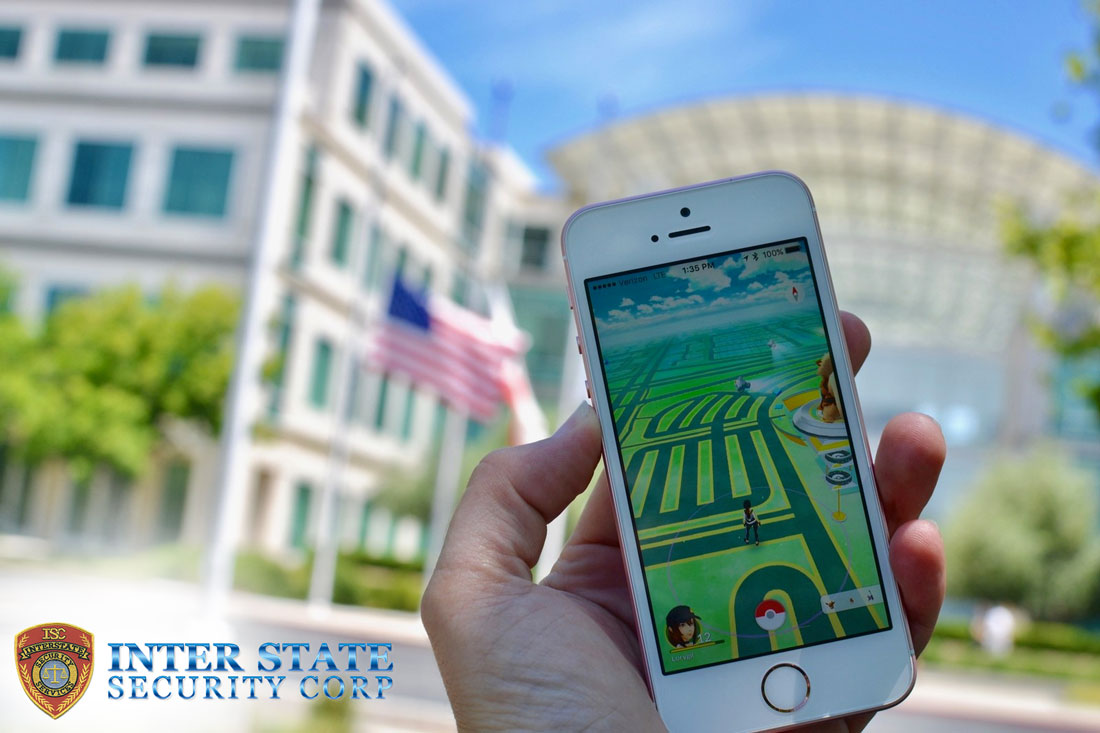 Private Security: When "Pokémon" Attack
For young and old alike, the world of augmented reality gaming was changed on the 6th of July 2016. Niantic officially released Pokémon Go in the United States and it became a phenomenon.
What is The Big Fuss?
In order to play and fully engage in the game, players are required to physically walk around their surroundings in order to actually catch Pokémon. Furthermore, various places of interest – such as churches, parks, and monuments – have been turned into what are known as 'Pokéstops', a place where a player can obtain free items such as poké balls or potions needed for game play. As newer updates continue to arrive, Pokéstops are becoming more and more popular places for Pokémon to appear. With the aid of a lure module (a 'device' that is attached to the Pokéstop used to attract Pokémon), more Pokémon will spawn over a 30-minute period in areas where Pokéstops are found. The lure is accessible to all players within the area and thus often attracts a crowd of people around the Pokéstop.
The Problem with Pokémon Go and Privacy:
What many failed to consider at the time of release was the effect that the physical requirements of the game would have on homeowners whose homes were now situated close to Pokéstops, or even of the influx of players who would be foregoing private property signs in order to catch the desired Pokémon. As the game has superimposed lures and even virtual gyms over private properties, landmarks and even museums; there is a greater need for private security. Owing to the fact that some players are not respecting the sanctity of a homeowner's right to privacy, there is an increase in cases of people trespassing in order to "catch them all". Another negative side effect of the game is that it can be used as a disguise for criminal behavior. Criminals can use the excuse of tracking and catching Pokémon to screen your property for a potential burglary. There are even cases of people using lures at Pokéstops to attract players and rob them of their belongings.
The Solution:
The role of private security in your complex or home is to ensure that unwanted or even fake Pokémon hunters will be deterred from entering the premises. They act as a visible deterrent to any potential burglars as well as monitor the entry and exit of your neighborhood or complex. It is especially important in a complex as they will take a register of the people who enter the complex as well as a few vital details such as license plate numbers, the name and surname of the driver and who they are visiting. These records are a handy safeguard on the off chance that anything should happen while you are not home.
Even in public places, it can become a nuisance. Regardless of the time or day, players may block your driveway in order to be the one to 'Catch them all'. While some players may respect your property, others will trample your flowerbed in order to catch just that one specific Pokémon, in order to add it to their never-ending collection. There are many benefits attached to private security including marked patrol services and uniformed security. For example, in some cases if players are on your property and you politely ask them to leave; you may be confronted with aggression, this is where having uniformed security on the premises could help you. While some people may just be verbally aggressive, others may resort to physical violence which can put you and your family in harm's way.