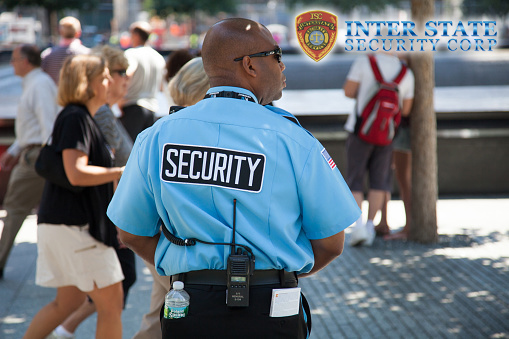 How Security Officers Are Trained To Keep You Safe
Police and security officers are lifesaving members of the community who are trained to defuse hostile situations while remaining calm. This is the type of extensive training they are provided with in order to keep us safe and prevent us from harm.
Hostage Situation
Hostage situations are treated with extreme delicacy. The preservation of the lives of the hostages, the responding officers, surrounding bystanders and even the hostage taker are considered top priority.
The first thing initial police responders will do is set up a perimeter to ensure that if the hostage taker attempts to make an escape he or she will be apprehended. Containment and control of the situation is very important.
Once a perimeter has been secured, a specialized negotiator or negotiating team will attempt to make contact with the hostage taker. This team often consists of personnel trained in psychology, who are able to calmly communicate with the hostage taker, without inciting violence. If, however, the hostage taker does become violent, police will attempt to neutralize the threat and save the hostages.
More often than not, hostage situations are resolved without loss of life.
Active Shooting
Active shooters are different to hostage takers in the sense that their intention is to cause as many casualties as quickly as possible, whereas hostage takers often do not active harm hostages, although the threat of violence remains.
According to the Police Executive Research Forum, the top priority in active shooter cases is to respond to the situation immediately, and stop the shooter either by arrest, containment or deadly force. Officers are trained to expect violent reactions to their presence from the shooter, and therefore are fully prepared to engage the shooter if needed.
In many instances, active shooters attack locations with high concentrations of people with the intent of expressing rage or hatred, such as the recent mass shooting in Orlando. However, shooters are usually familiar with their targeted location, and sometimes plan diversion or booby traps like explosives. For these reasons, police proceed with hasty caution.
Burglary
If someone has called 911 to report a burglary in progress, officers will respond immediately. Police lights and sirens may be used to get to the scene as quickly as possible, but are frequently deactivated before reaching the suspected location in order to maintain a level of stealth and surprise, and not encourage the suspect to flee or create a hostage situation. Officers will then enter the property (with sufficient backup), and attempt to capture the suspect in the act. If a security officer is on the premises, he or she is encouraged to wait for police backup before entering.
If the suspect has fled before police arrive, first responders may attempt to locate the burglar in the surrounding area. According to the British Society of Criminology, 43% of primary observation of the crime scene resulted in the suspect being apprehended in or near the scene.
If police are unable to locate the suspect during or immediately after the burglary, crime scene investigators will gather evidence such as fingerprints of hair follicles, and try and find a match in a database of criminal records. Officers will also interview the robbed person and attempt to find any witnesses that may provide helpful testimonies.
This knowledge of how to respond to hostile situations is one of the main ways officers are able to protect their community. If, however, you do not feel safe or would like some extra security, do not hesitate to contact Inter State Security, and we will provide you with one of our highly qualified security officers.
____________
i Joseph Petrocell. Patrol Response to Burglaries. Police: The Law Enforcement Magazine, 31 January 2010, http://goo.gl/e0i2s1