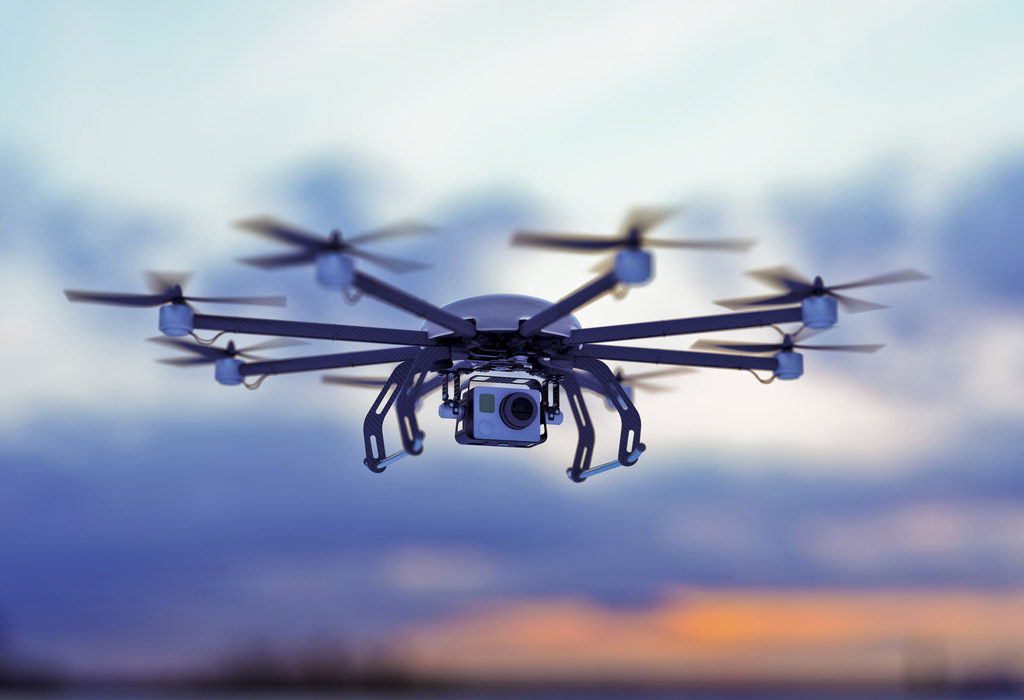 How Drones Can Aid Security Systems
Security systems are always in development. As new technologies are created, the security industry must also respond and adapt in order to remain at the cutting edge of private security.
While you're probably familiar with the military applications of drones and delivery drones are beginning to be utilized in some places, you may not have considered the possibility of drones for private security. But how realistic is the idea?
How Will Security Drones Work?
In fact, the notion of private security drones is not only realistic – it's going to be a reality very soon. Drones – or unmanned aerial vehicles (UAVs) as they are also known – offer a variety of uses and applications. From a security perspective, they are likely to become an indispensable component of home and business protection. This is especially true as wireless, integrated, and Smart Home security systems become the norm.
But how will they work? The likely scenario is that the drone will be stationed on the roof of the building it's protecting, in a weatherproof enclosure where it can also be charged. They may even be solar-powered: an eco-friendly solution for areas with lots of sunshine.
It will be connected to the building's WiFi network, which will enable communication between the drone, the building's security system, and the homeowner, business-owner, or security personnel on site.
It can either be activated by someone in the building, or respond to automatic triggers – a security camera picking up an intruder, for example. When activated, the drone can then carry out a number of tasks to aid in securing the building.
As with any security system, your drone will probably need some annual maintenance and regular upgrades to its software.
The Advantage of Private Security Drones
Unlike human security guards, a drone does not need to take a break or change shifts, and can be operational 24/7. And while a drone may not be able to detain a suspect – at least, not at this point in time – they can provide important information that could lead an arrest.
Here are some useful security applications for drones that we foresee:
Surveillance: Drones will be able to survey a property with high-tech cameras and microphones, allowing them to spot intruders, take photos of criminals and their vehicles, and send that information to the private security company or the police. They can also automatically alert the police or your security company if they spot any suspicious behavior.
Tagging Intruders: Drones can be equipped with a dye pack, similar to those used by banks. Covering the intruder with bright dye that won't wash off will make it easier for police to find and arrest the criminal if they leave the property.
Nanny Service: This may seem a bit weird at first, but imagine a drone watching over your children while they play outside. Using the WiFi connection and the drone's cameras, you could even check in on them using your mobile device or tablet, giving you peace of mind. Similarly, you could also check in and keep an eye on your property while you're away.
While drones will never fully replace people in the security industry, incorporating them into our security systems will be an effective way to combat crime in future.