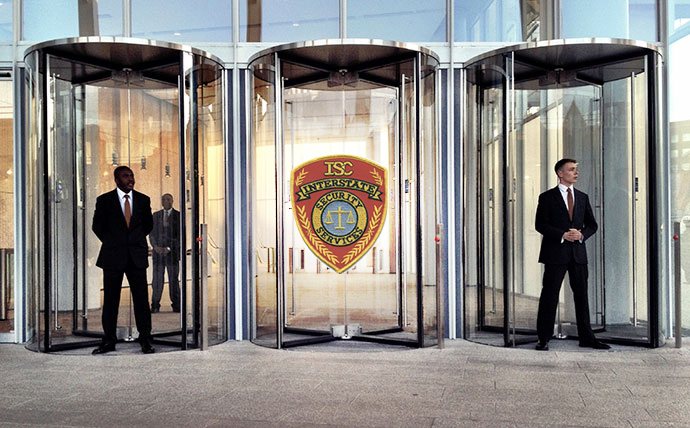 Hire Private Security Services for High-risk Businesses
Crime could occur at any business's premises, however some businesses are especially vulnerable to theft or burglary. In this case, ordinary safety measures (like security cameras and alarm systems) may not offer adequate protection and it will be necessary to hire private security services. An experienced security service company, such as Inter State Security Corp, will help you to determine your business's level of risk and provide you with the appropriate services to best protect your interests.
Certain types of businesses are especially susceptible to theft or burglaries occurring at their premises. These include:
Businesses that have large sums of money on hand at the end of a day, such as banks or shops that sell goods for cash.
Businesses where valuable goods and equipment are visible. This includes dental and medical practices, jewelers, electronic stores, and any business with computers, printers, or cash registers.
Pharmacies, as they trade known valuables such as drugs and narcotics.
Shops that sell portable goods such as liquor, expensive clothing, cigarettes, CD's, and DVD's.
Businesses that operate in a high-crime or run-down areas.
Businesses that are open overnight.
If you own or manage a high-risk business, you will require a higher level of security than other businesses. Growing a business requires a lot of time and money, so you would want to prevent financial loss as a result of theft. Moreover, as a business owner, you are responsible for ensuring the safety of your clients and employees. Thus, it is necessary to rely on the professional services of a trustworthy company to help ensure safety onsite.
Security service companies can help to protect your business in a number of ways:
Surveillance
Security personnel will patrol your premises and monitor security cameras. A security guard will be able to pick up any suspicious activity immediately, notify you, and signal another guard on patrol to take care of the matter. In the end, you will be more aware of what goes on around your business than only having security cameras.
Deter crime
Although alarm systems and cameras are a good way of securing your property, criminals can easily disarm or damage them. However, thieves are less likely to enter a business where a security guard is present. Also, security guards can monitor the entrance and deny access to anyone who poses a threat before any harm is caused.
Specialized protection
Security guards can respond to threats much faster than law enforcement. Their skills are also more specialized than that of the police. Whether they are armed or unarmed, security guards are rigorously trained to deal with conflict and dissolve threatening situations. They are also authorized to make a citizen's arrest, to detain persons until the police reach the premises, to take witness statements, and collect evidence.
Enhanced brand image
When customers see that you have implemented security measures and that guards are on duty, they will know you care about their safety. This can only enhance their trust in your business and increase their loyalty to your brand. In addition, a guard working the front desk can greet customers and provide them with information. Hiring a trained professional is a great way to make customers feel both welcome and safe on your property.
In the end, the services of a professional security company is the most effective way to prevent crime at a high-risk business. Not only will you have greater peace of mind, but your employees will feel safe and work more efficiently. Most importantly, it will assure your clients that they are protected.