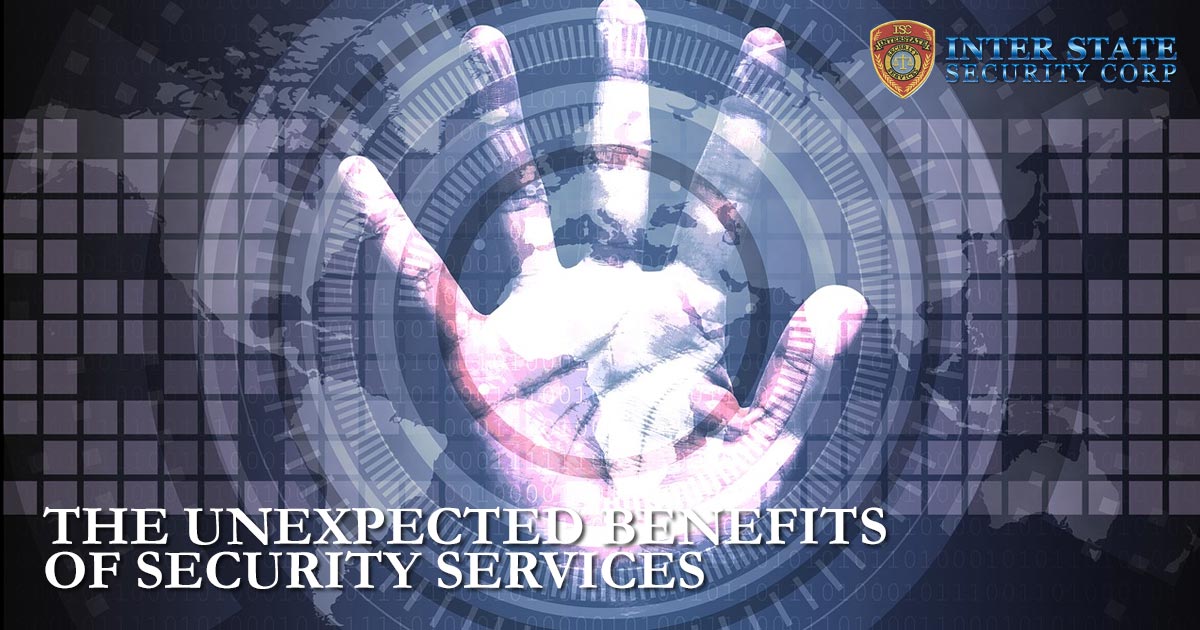 If you're considering hiring a security company to guard your business premises or residence, your main motivation for doing so is probably linked to the safety benefits which security services will bring. There's no doubt that hiring a security company to perform observe, deter and report services will greatly improve the safety of a premises, deter crime, and ensure improved access control. However, what many business and homeowners will be surprised to find is that there are a number of unexpected benefits which come with hiring a security services company, which provide additional reasons for why hiring security is an excellent idea.
Extra Eyes and Ears on Your Business or Home
The primary function of a security officer is to keep a lookout for suspicious behavior and potential criminal threats to your premises. However, in performing this function, officers are inevitably well-positioned to monitor the premises for a range of hazards, not all of which are security related. For example, a guard may spot a fire starting on the premises before you do. It's impossible for you to keep an eye on your entire property all the time, so employing a security guard means there's a much higher chance that potential problems or disasters will be detected and brought to your attention early. Similarly, a security officer may become aware of a flaw in your security system (for example, a hole in your fencing) which has gone unnoticed, and will bring it to your attention for speedy repair. In a condominium or residential complex, security officers on patrol can alert homeowners to a number of potential issues, such as a dog escaping from the property, or car lights left on, or a garage door accidentally left open.
Lower Insurance Premiums
Another significant advantage of hiring a security company is that it will likely result in your insurance premiums being lowered. This can amount to a big monthly saving for you and your business or family. There may be additional discounts which you are able to access simply because you have hired security. Of course, there is also a more obvious insurance-related benefit: by hiring security services you will deter crime from occurring at your property; the lower the incidence of crime; the less likely it is that you will have to claim from insurance; and if you don't claim; your insurance company may reward you with a significant no-claims bonus after a few years.
Better Business and Improved Staff Satisfaction
Having security guards, access control and surveillance at your business premises will improve the experience of both your employees and customers. If employees feel safer in their work environment; they are likely to be more productive and more positive about work. Similarly, clients are more likely to frequent your business if they feel safe in the space which is created for them. Security officers and concierge services can also play an important role in shaping the brand of your business – often, officers will be the first face of your business for a new client; and having a cheery, friendly officer or concierge in place can do wonders for your business's image and customers' experience.
Inter State Security Corporation Can Bring You All These Benefits and More
Our observe, deter and report security services are sure to make your premises more secure. From our marked and unmarked patrol vehicles, to our friendly security and access control officers, to our surveillance technology, you are free to design the security services package which suits your needs. But whichever combination you choose, you can be guaranteed to enjoy more than just the benefit of safety.