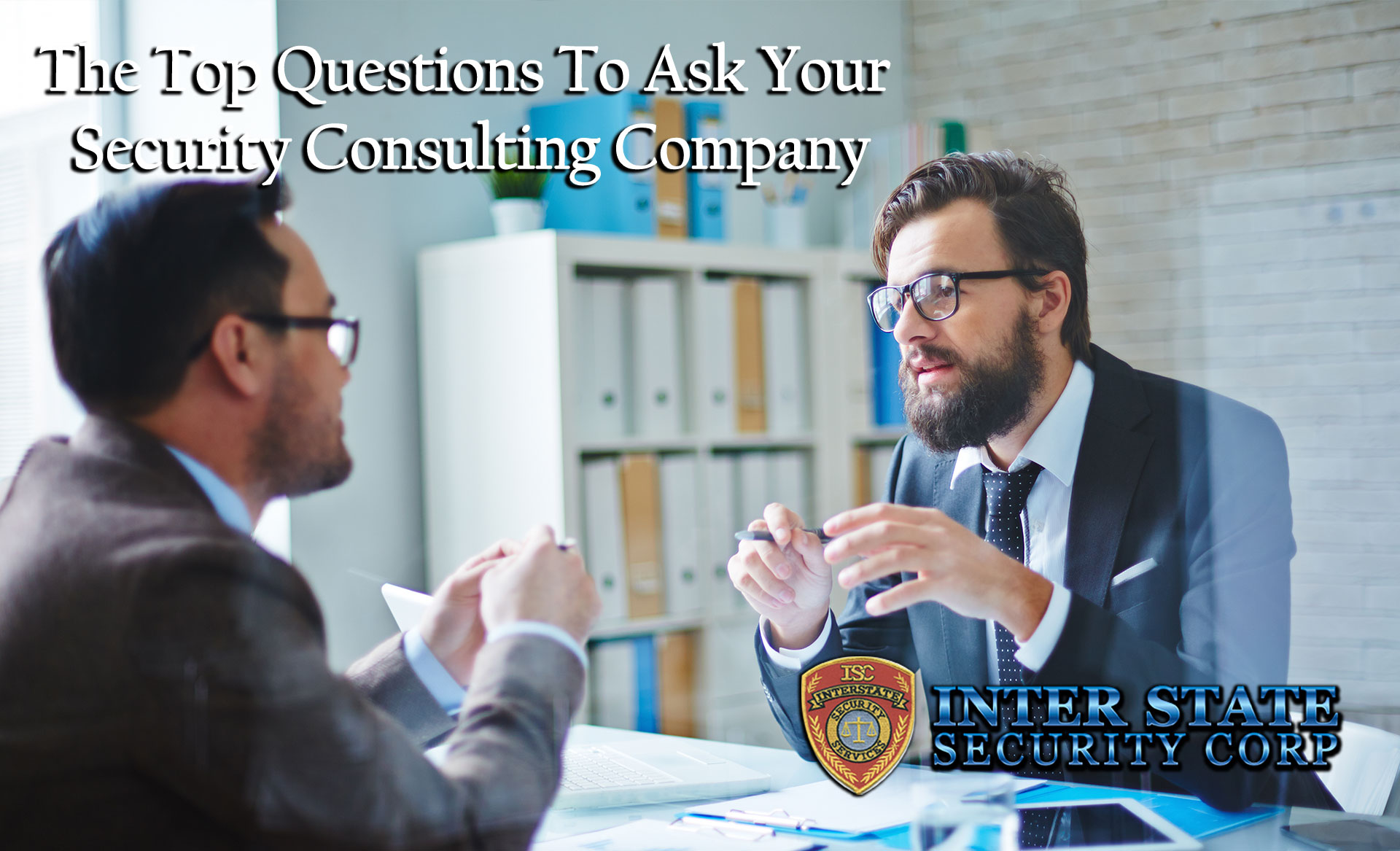 There was an increase of 30% in the number of murders in the U.S. in 2020. Based on that number alone, increasing the security presence on your property is a wise decision that will give you peace of mind. Security officers act as a crime deterrent. Having a trained security professional around lessens the chance that criminal activity turns violent. But how do you go about choosing a security consulting company? Read on to find out what you need to look for and how to ask for it.
When hiring a security consulting company, some essentials must be in place. Asking the right questions will give you a good insight into whether the company covers those bases and if they're a good fit for your needs or not. If you're not sure what questions to ask, we've rounded up our top five to help you.
1. Where Are the Security Weak Spots?
To be considered, a security company should offer a full security assessment on your property. During this process, they'll uncover any weaknesses that could be exploited by potential criminals.
They'll assess things like:
How well-lit the area around the building is after dark?
Are there shrubs or shadowy areas that could conceal criminals?
If the house is vacant while you're on vacation, are there lights on inside to deter criminals?
Are the outside lights vandal-resistant?
Is there an active neighborhood watch?
Are there any compromised entrances and exits?
Is the property alarmed?
A detailed assessment should follow their inspection that gives you full insight into what changes need to be made and what the security company recommends.
2. What Security Solutions Would Be Best for My Situation?
When it comes to the best security for your property, a security consultant will have good insight into the best solutions for your unique needs.
They'll advise you on all aspects of security such as the best type of security, such as:
A uniformed, or a plainclothes security officer
A uniformed concierge
Marked or unmarked patrol services
An overhaul of your electronic security measures
New installations of burglar bars or other crime deterrent measures
The security consultants will be able to suggest a tailor-made solution perfectly matched to your needs.
3. How Long Has the Company Been in Business?
When employing a security company, you want to aim for one that has been in business long enough to build up a good track record of service. You want to hire a company that has contactable references who can give you firsthand insight into their service.
When you choose a company that has been in business for many years, you are choosing experience, dependability, and a long track record of excellent service.
4. Are the Security Officers Licensed and Trained?
If a security consulting company employs officers that aren't licensed, it's a big warning light that you should stay away. At Inter State Security, our officers all possess a Class D Security Officers License, as well as being licensed by the State of Florida.
A licensed security guard means that the state requirements of competency and suitability for the role of security guard have been met. It's also proof that thorough backgrounds checks have been conducted and passed. The security guard that you are putting your trust in, is trustworthy.
5. Do You Install Security Equipment?
If you need security hardware such as burglar and fire alarms, camera systems, gate computers, gate arms, or portable gatehouses, find a security consulting company that can provide and install them for you. Inter State not only offers access control hardware, such as gate security computers but also customized security software.
Our Security Consulting Company Has the Answers to Your Questions
With over 35 years in the security business, Inter State Security has the experience you can rely on to watch over your property. They pride themselves on keeping up to date with the latest security technology and protocols. This way, they broaden their experience as the industry grows and adapts.
If you'd like to book a free security consultation to assess your security needs and offer a proposal, contact Inter State Security today by calling one of our three South Florida locations.