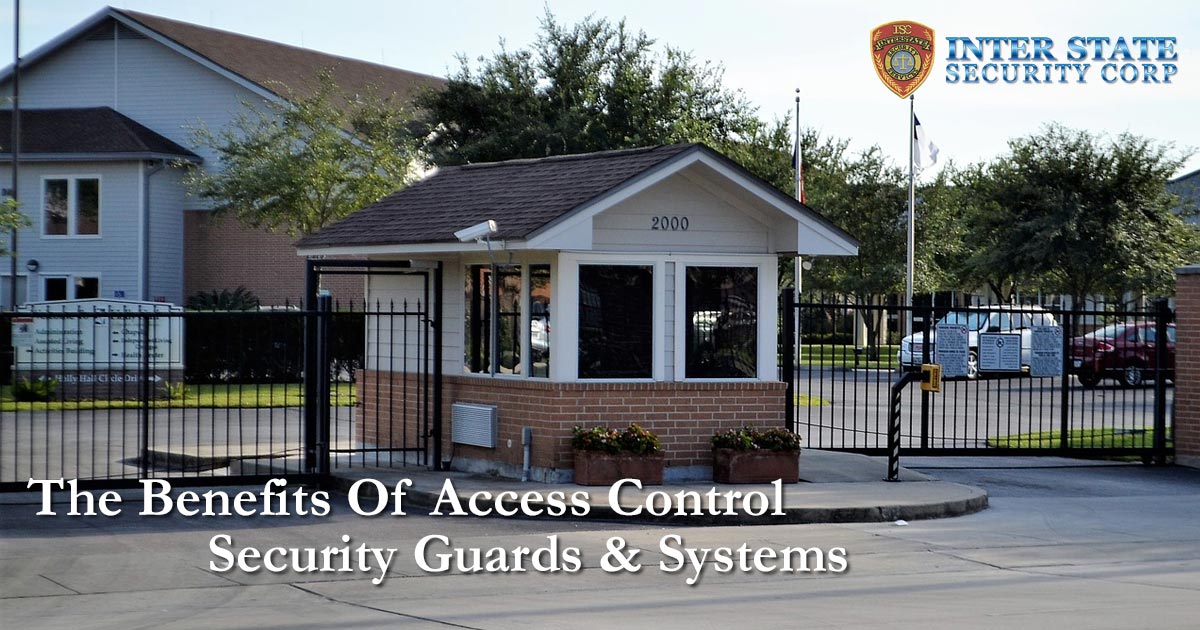 Access control is a way of restricting access to a building, a property, a designated area, or even a restricted room. It can even extend to doors in a building, certain areas in a building, or access to outside gates. One can have a choice between security guards or systems.
The Benefits Of Access Control Systems
There are many benefits of having Access Control Systems. These systems aren't only for businesses. They can be used for parking garages, college campuses, apartment complexes, and community centers.
You Are Aware Of Who's Coming And Going

An access control system logs every entry and exit of each individual. As well as the exact time and date within the area that the system is designed for.

No Undetected Strangers

With some businesses being quite large, it's difficult to keep track of whether employees or strangers are coming through your doors. Access control systems help stop strangers from entering the building undetected.

No Lost Keys

If an employee loses or fails to hand them back to the company, it's then on the company to replace the lost keys. With an access control system, the company can easily cancel the lost access card and issue a new one.

Increased Safety

It is much faster to swipe a card than trying to find a key, so it's often safer for employees when entering a business. Keys can also easily be copied, while an access card isn't.

Reduced Confusion Of Work Shifts

If a business has large groups of employees that do shift changes, access control systems can track who's coming to work, who's leaving work and who didn't arrive for work.

Sensitive Information Is Secured

If your business has sensitive information or trade secrets an access control system will make sure that only the employees that have the right clearance will be allowed access to the area that it's held in.

Accidents And Thefts Are Reduced

As a business owner, you might want to limit access to certain rooms that contain hazardous chemicals or equipment to prevent untrained employees from getting injured. One might also want to keep track of who enters the supply rooms to keep track of your supplies.

Control Access Over Multiple Properties

Some businesses have multiple buildings in different locations. An access control system will allow you to give access to employees that need to get into all the buildings and deny access to those that only need access to one building.
The Benefits Of Access Control Security Guards
Access Control Security Guards can create a personalized security plan that is suited to your business, home, parking garage, apartment complex, community center, and even college campus. Security Guards can dress in uniform, but can also be dressed in plain clothes if you want a more undetected approach.
Detect Suspicious Behavior

Security guards are trained to detect any potential criminal or unsavory acts or people that could become a problem. They can also detect any weak spots on your property or security systems, as well as emergency situations.

They're Observant

Security guards are trained to use CCTV cameras, anywhere from one camera to seventy-two. For untrained people, this would be very difficult to make sense of, let alone detect any emergencies or incidents. Security guards also patrol the perimeter as part of their observation.

A Criminal Deterrent

The presence of a security guard is a deterrent for many potential criminals. The more visible the guard is the less likely a criminal is to try and target your property. Security guards can also dress in plainclothes if you don't want them to stand out.
The Takeaway
Your property will benefit from access control security guards & systems. You, your family, employees, and clients will also reap the benefits and feel more secure. If you want to find out more about our security services give us a call! Broward: (954) 753-4700, Palm Beach: (561) 732-1380, or Miami-Dade: (305) 949-1142.