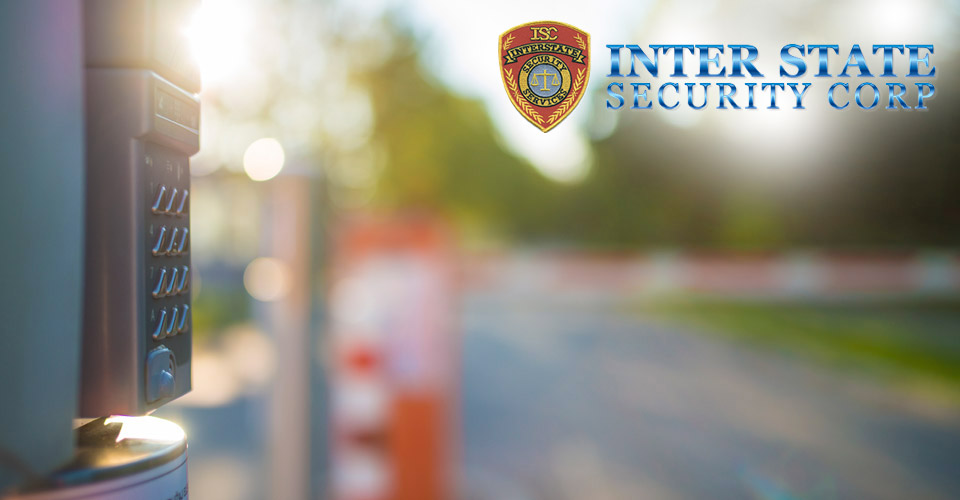 Access Control and Security Guard Services
Safety is a way of life nowadays, we need to be on top of things and make sure we have the best access control security guard services to keep our family and businesses secure. We offer access control services to gated communities or estates, businesses, and other developments or institutions that have a lot of traffic. At Inter State Security Corp we offer a wide range of security equipment from simple guard gatehouses to the highest tech computer-controlled access system. Different options will work for different properties and different needs:
Gate Computers
If you live in a gated estate, having guests round can often be a hassle. Our gate computer system makes it easy to record visitors' information and track their comings and goings. When a guest arrives at your gate, a security guard will input their information from their driver's license onto the gate computer. It will then produce a visitor's pass from this information that will allow the visitor access to the property for that day. Alternatively, several permanent residents (such as family, close friends, or staff) can be added to the list to avoid having to go through the process on a daily basis. To make the process even easier, a high-quality camera can be set-up and linked to the gate computer to take a photo of every vehicle's license plate – saving your guests time and hassle as guards won't have to leave their gatehouse and can get visitors' information quickly and easily.
This system, unique to Inter State, will also provide owners with any guest information that they may require – it records entry and exit times and dates for all guests, incident reports, daily reports, and activity logs. This is the perfect system for those who are serious about security and for estates with a medium-to-high amount of traffic.
Barcode Readers
This is the perfect option for businesses or institutions with extremely high vehicular or foot traffic. All that is needed is a barcode scanner at your points of entry and a barcoded card for each person granted access to the property (such as employees or students). To gain access into the property or area, the card will need to be scanned by the barcode scanner. Our systems have a 100,000-vehicle capacity and our long-life laser technology is efficient and easy to use.
Gate Arms
For those looking for a simpler access control solution, you can't beat the tried and tested gate arm (with optional security guard service). We have a number of gate arm options to suit any need – from the high-tech electronically operated, obstruction-sensing, barcode-reading gate arm to the security guard operated aluminum gate arm Inter State has you covered.
Gate Houses
And, for those who still want the personal interaction of a security guard, we also have top-quality portable gatehouses to accommodate your guard and electronic access control equipment that is necessary.
Get in touch with us to enquire about access control and security guard services to keep your loved ones, employees, or property safe with the latest technology.