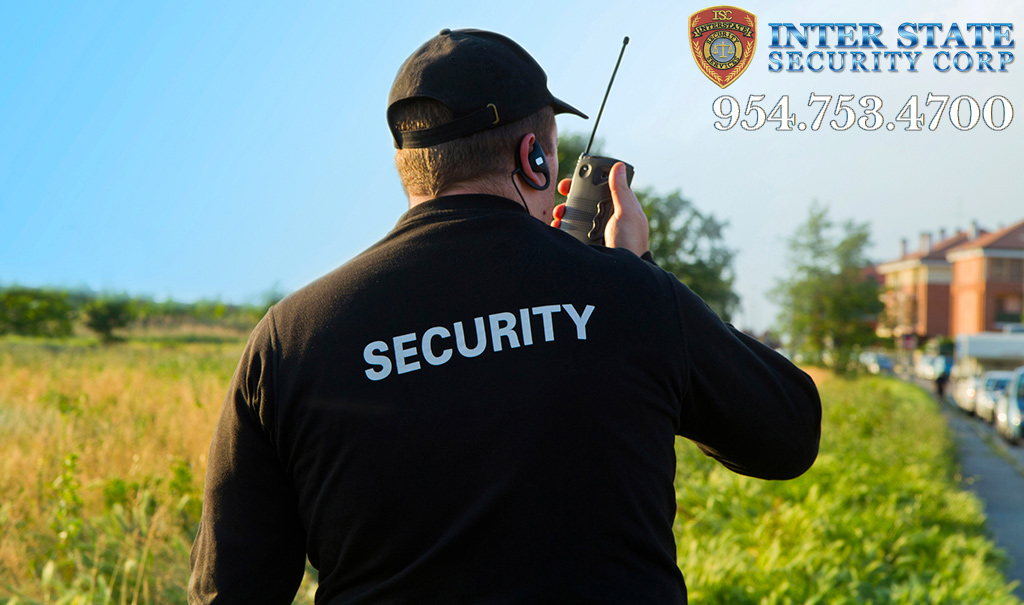 Security Guard Services – Who Do We Hire?
Security guards can get a bad rap sometimes. They are often referred to as "rent-a-cops" and of course Paul Blart has forever documented a not-so-flattering perception of mall security personnel in the movies. However, have you ever really stopped to think about what type of people provide the security guard services that keep you safe? Have you ever stopped to think about the required training in order to become someone who can provide you with a safe environment?
At Inter State Security Corp., we hire only the top-of-the-line trained professionals to provide you with great security plans. Whether you are looking for someone to take on more of an ambassador or concierge role, or whether or not you require private protection, we offer nothing but the best-trained and professional staff available.
Our Security Guard Qualifications and Requirements
Security D License — The state of Florida requires all potential recruits to complete the security D license in order to become an official security guard. This allows them to work in an unarmed position, such as a private escort or concierge position. In order to qualify for the class D security license, they must complete 40 hours of classroom training at a designated licensed security school.
Security G License — In order to work as an armed security guard in the state of Florida, a person must acquire the class G security license, at a designated licensing facility. In order to qualify, they must already possess a class D security license, or be in possession of a C or CC private investigator's license. The work for a class G license involves 28 hours of classroom training at a designated licensed security school.
Top Physical Shape — It is important to us, as we know it is to our clients too, that our security employees are in top physical shape. We want them to project and maintain a certain image; this involves being in great physical condition. Being unfit, severely obese, or even disabled, may impact his or her job performance and make someone un-eligible to receive his or her license.
Top Mental Shape — In addition to ensuring our guards are in top physical shape, we also require them to be in top mental condition. As our staff are working to protect businesses, buildings, communities, families, or people, there is a lot of responsibility on their shoulders. We must ensure that our guards are mentally tough enough to work effectively in this position.
We have a rigorous hiring process in effect, making sure that we select only properly licensed, trained, experienced and prepared people for the job. Once we have hired them to join our Inter State Security Corp. team, we have further training for our new hires before sending them out on a job. Of course, all of our security guards have their backgrounds and criminal records checked, as well as make sure that they are drug tested.
So the next time you see a security guard, think about all of the training and hard work that has gone into that profession. These people and the services that they provide are not just for show. Instead, they offer protection and security solutions for many different types of situations.