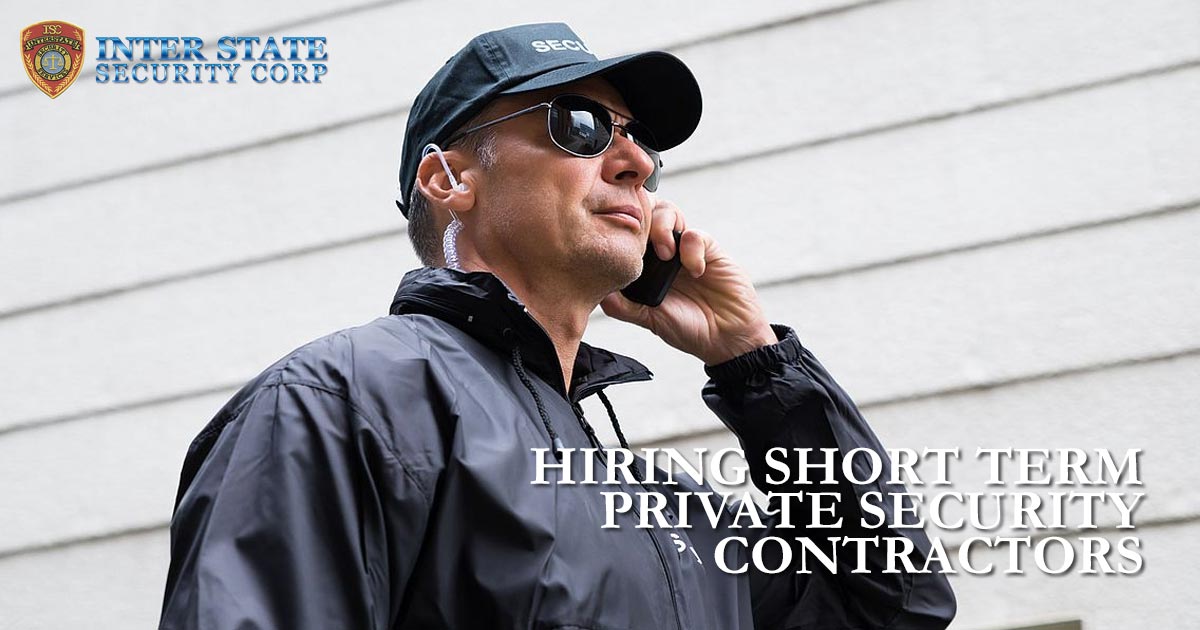 When you need to do maintenance on your house or business, the last thing on your mind is hiring private security contractors. This is probably because you are more concerned with who you're going to call to fix, say for example, your AC system which has just broken. You've never had a security issue before and your business did just fine up until now. Wrong! Short-term private security contractors are hugely beneficial to those who know when and how they should be used. Private security contractors are private companies that provide a host of security services and personnel depending on what you may require them for. This includes hiring security for a single event or for a short period of time. Just because you've never needed security in the past doesn't mean that you can't be safe in the future.
Private security contractors offer the amazing benefit of being convenient. When thinking of hiring security, this process can take very long, and often single individuals will be looking for something long-term and permanent. When requiring security services, it is much more convenient to hire a private contractor who will then choose the suitable members for your security detail, saving you the hassle of having to find a bunch of people yourself. Additionally, people who work for private contractors have had their credentials checked and have on-going training once in the company. The same cannot be said for individuals who are not affiliated with a well-known and accredited company like SoFlo's Inter State Security Corp.
But when is the right time to hire a private security contractor, you might be asking yourself. Well, the most beneficial time to hire short-term security is when there will be a threat to your home or business, when it will be vulnerable to outsiders, or when you are planning on hosting an event or function. Below are some examples of when you may want to consider having some short-term security. These examples are when the business may be at a higher risk of having theft or other crimes, because of the high number of people moving in and around the business, who may have alternative motives. Additionally, when the business is vulnerable, after emergencies or during times of renovations, outsiders may see weaknesses in the security of the perimeter and may want to exploit that.
Renovations
During Fumigation
After emergencies and disasters which may have damaged your home or business
Development Projects
Family Functions/ Large Parties
Festivals
Sporting Events
The other benefits of private security as opposed to the public security is that they cost much less. Because private security companies need to compete with other private companies, as well as the public security sector, their prices are almost universally cheaper. There is also a greater incentive for privately hired security guards. Since their job, livelihood and contracts are in the hands of the owners of the company, they are held accountable for their performance (or lack thereof). Additionally, private security contractors often offer services like security surveillance of your business for safety weaknesses and helping you plan a security detail that is most suitable and fitting for the event or situation that you require it for.
If you feel like your company can benefit from one of the various short or long-term security options offered by Inter State Security Corp, contact us today.