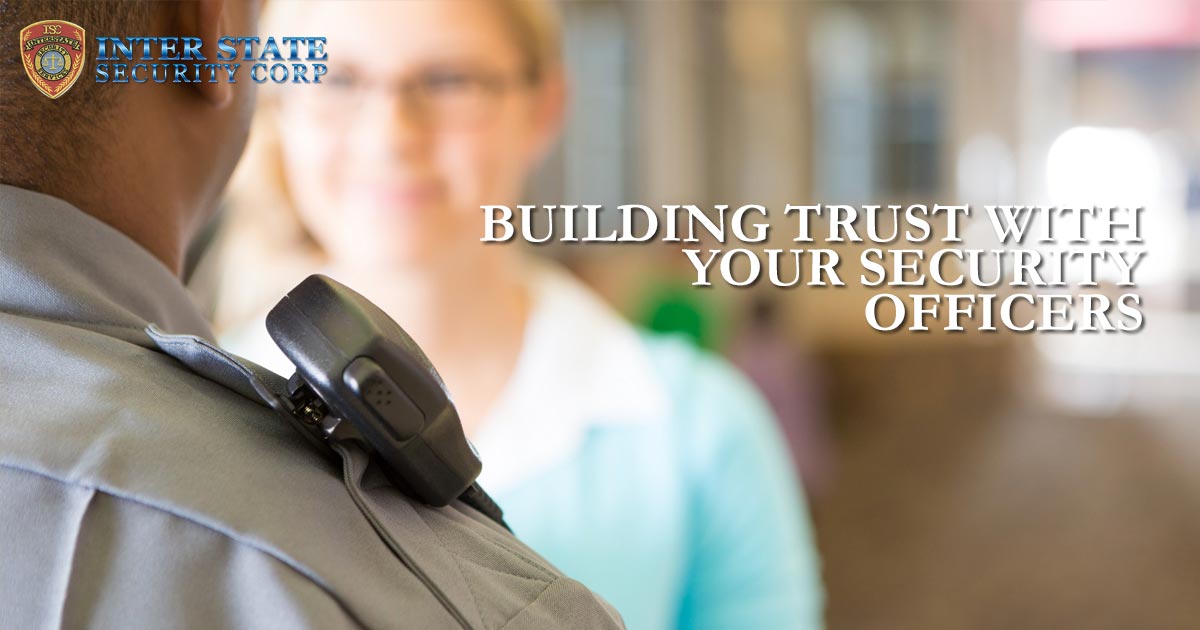 Security officers are required to observe your property and they are expected to perform that duty with the utmost of professionalism. This may be all that you require of them, but often clients struggle with fully trusting total strangers to look after what is dear to them. For those clients, they need something more. They need a trusting relationship.
Building trust with your security officers requires that you build a relationship with them, a relationship which is not simply a professional one. A relationship where money for services rendered is the only form of interaction will not garner trust between the individuals. Trust is built on a much more personal scale. It requires genuine interactions which are not based on a transactional relationship, but rather a professional friendship.
Get to Know Your Security Officers
It is vital that you know whom exactly is monitoring your area. This is simply good practice, without regards to building trust. It is important that you know the identities of the security officers that are stationed at your property. When they first get placed, introduce yourself and ask them about themselves, not only their names, but maybe where are they from and whether or not they have families. This will give you some insight into their lives, allowing you to begin understanding their motivations. They may support a sports team which you also support or went to the same high school as you. A common aspect of your lives could lead to a great bond.
Build a Relationship With Them
The security officers have an incentive to look after your property, they are being paid to do that and they will be fired if they don't perform their duties, but there are many things which they are not required to do. They are not required to go the extra mile, you need to incentivize them in other ways.
Getting to know your security officer allows you to connect to them on a much more personal scale. Building a friendship with your security officer is incredibly beneficial. If you take the time to learn about their lives you will get a better understanding of who they are. Every security officer has a family of their own, which they would like to go home to at the end of the day.
Be Supportive
Being a security officer is a tough job, there are long hours where not much happens, but when they are needed to act, security officers are instantly alert and handling the situation. It is not easy to flip the switch like this and therefore it requires security officers with strong mental states. So, when security officers do perform their duties well, it is good to support them and encourage them. Tell them when you notice them doing a good job or going the extra mile. This support will further improve your relationship with them and grow trust between you two.
Be Honest
Observing you and your property is a serious task and it needs to be performed with the best information available. For a security officer to perform their duty as best as they can, they need honest and reliable information, especially from you. They cannot properly monitor what they don't know about or are actively deceived from knowing about. You need to be honest about everything you want watched. If you want your family feeling safe, the security officers need to know where they are at all times. The security officers also need to know what they are expected to oversee, or at least what areas need to be observed. Lying to your officers will simply lose you their trust.
If you keep this advice in mind, then you should be able to grow a trusting relationship with your officers, and you will be safer for it.