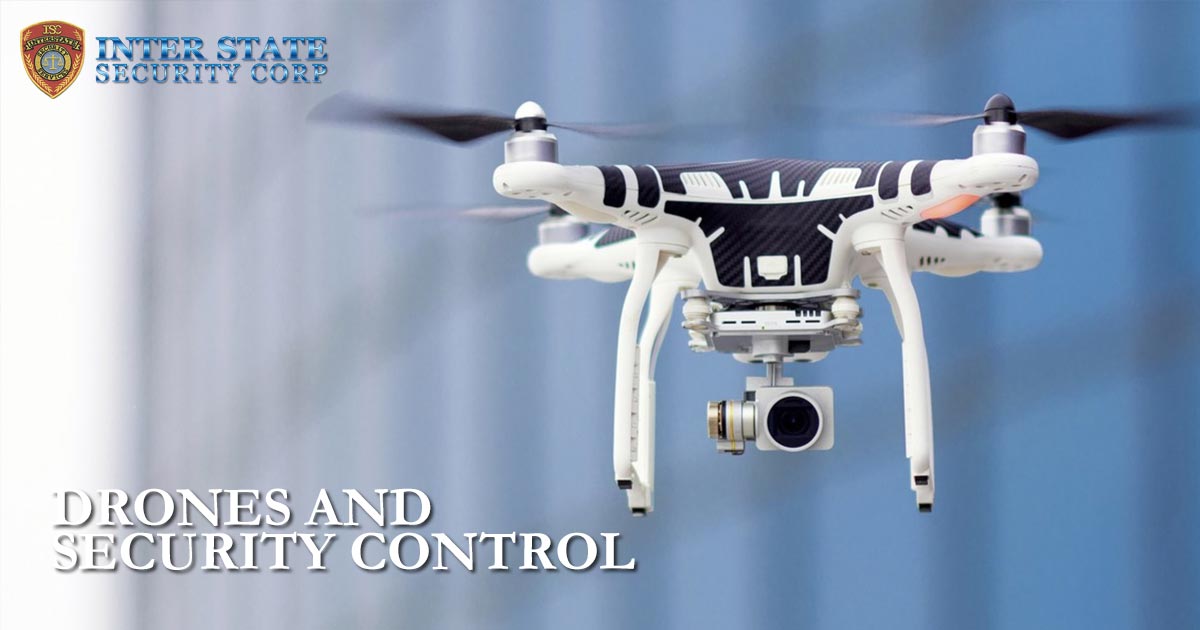 Drones have been around for decades, and they have taken many different forms, depending on their desired use. Lately drones have been become commercially available, allowing for almost anyone to own and operate a drone. This adds a new dynamic to security control. Before drones were commercially available, security control was difficult, but it only required monitoring and control of the ground-based entry and exit points of a building. This is no longer true. Now with drones, the number of access points which can and need to be monitored have increased exponentially. This is both a good thing and a bad thing, as we will explain further.
Problems with Drones
First, let's start with the problems that drones present. Though drones have many different forms, the most common form of drone today is the quadrotor. These aircrafts are incredibly agile while also being easy to control and amazingly stable. They are powerful enough to carry a payload, such as an HD camera, and can fly for over ten minutes at a time. The advantage of all these attributes is that drones can be used to see what is hidden behind high walls and barbed wire fences. They are also small and fast enough to get photos of what the operator wants and escape long before anyone has time to react. This makes them great for thieves who are casing a house or store they want to rob. It gives them information which otherwise would be impossible to obtain.
This can be a great problem for security control, as suddenly a high wall won't stop prying eyes. But there are other solutions. Firstly, you can add your address to the NoFlyZone, which is a digital map of the world which restricts common commercial drones from flying into specific restricted areas. If the drone uses GPS to navigate, then a restriction can be placed to prevent it from flying near the coordinates of your property.
There are more extreme versions of preventing drones from flying overhead, but right now they are illegal. There are methods such as using other drones or even birds to catch spying drones and pull them from the air. There are also electronics ways of stopping drones from flying to close, using an electronic jammer to block the control signals of the drone, while lasers can be used to blind the cameras on the drone. Though these are effective techniques, they are currently not legal and therefore may only be a possibility for commercial security control in the future.
Drone Solutions
Drones can also be used for the benefit of security control. All the advantages that make them great for thieves also help with increasing the security of your property. The most important use of drones is their ability for remote surveillance. Drones can provide a high vantage point to view the property from, which gives the client a much better understanding of the goings on in their property.
Drones can also be used to scout around areas which are more difficult to patrol on foot. Such as farms or large gardens, or even the woods surrounding a house. Drones can easily and quickly traverse these areas which greatly increases the effectiveness of a security team. While they are flying, the drones can remotely feed their video back to a control room, which allows for real-time moving surveillance of previously hard to check areas.
Drones are here to stay. Hopefully the FCC adds regulations to help prevent the invasion of privacy, but those regulations don't fully exist yet and therefore until then, security control will have to come up with its own methods of deterring drone privacy invasions.