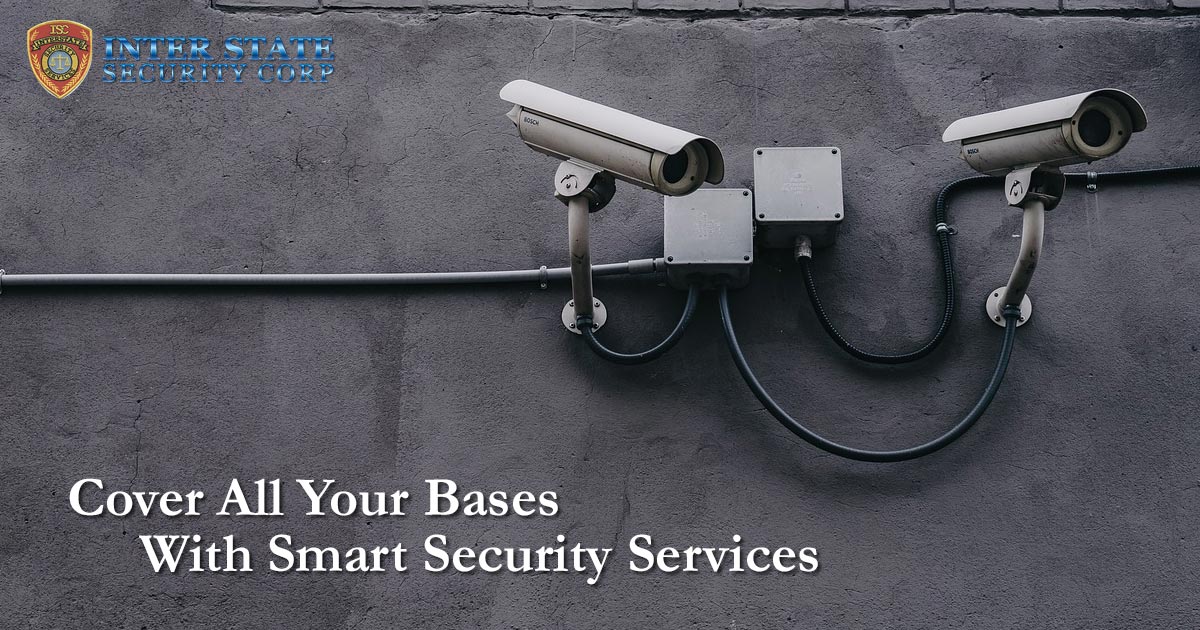 With the rise of technology and automation, it is no surprise that the security industry is also starting to include technology. Even though there are some smart home security facts to consider before getting one, they are quite popular. While both security automation and conventional methods have their positives, the best way to protect oneself and your residence is to employ both options of security services and be able to cover all bases!
Remote and Central Monitoring​​​​​​
Remote monitoring systems allow the user to be able to check their homes, inside and out, no matter their location or time of day. The more conventional method is central monitoring where a third-party can keep an eye on the premises and can let the homeowner and security personnel know if needed if anything out of the ordinary happens.
Remote monitoring is a great way to check on your home no matter how far away you are or the time of day. Central monitoring gives you peace of mind that someone is always watching. If something bad were to happen it's important to note that while both methods have their pros and cons, the best security method will be where both of these are able to work together.
Remote Accessibility​​​​​​
Remote accessibility allows you to be able to remotely adjust settings and turn devices on or off that are connected to the smart system. For example, you are coming home late at night and would like to switch the lights outside on your driveway. A remote system would allow you to do that and help you to feel safer. It can also be used to remotely able and disarm your alarm.
Fail-Safes
While there are problems with smart home security systems, they do allow for a better connection to your residence and they're cheaper. However, they need to include some fail-safes that will not leave you in an undesirable situation if they break. If you are away on vacation and your smart system fails, what happens if it needs to be reset and you are not able to do so? it's best to be able to have a conventional security system personnel who are monitoring your residence.
Security
The system also needs to have some form of protection built into it in case of a hacking attempt, to protect the user's residence and their identity.
Installation
A security system should be installed by a professional, they know the best places to install the various features and how to install them. It's also best to look into a company that offers protection in terms of its software and devices to protect against the hacking of the system.
Today, it is best recommended to have both conventional security and smart security options that can work together to ensure that your home is as safe as it can be. Remote and central monitoring both have their pros and can help you monitor your home in more ways than one.
Inter State Security has been in the security business since 1985 and we pride ourselves on the superior quality of services we offer. We offer security officers, computerized equipment, and security consulting. Let us help you to find the balance between smart security and conventional security for your needs today.