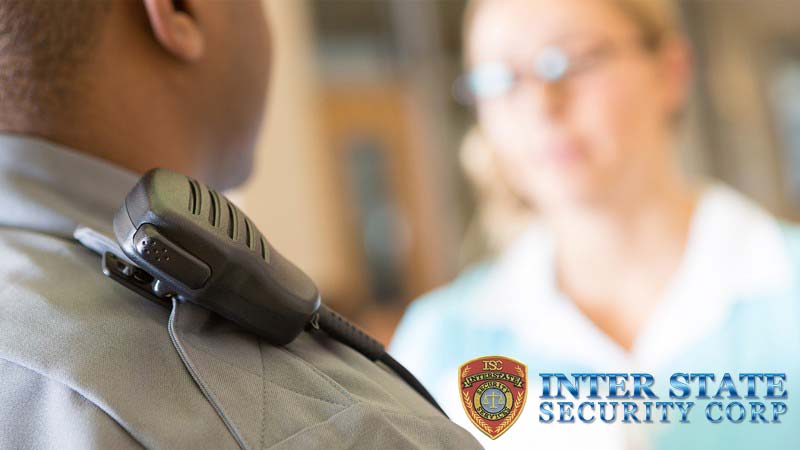 As technology has advanced, so have the possible forms of professional security. The officers of the past are now being supplemented with a myriad of sensors and communication systems. This has increased their effectiveness in many ways, but there is still one thing that technology hasn't revolutionised, armed response. Armed response takes a lot to be done correctly, and needs the right people to perform it. Though it only makes up a small fraction of the total professional security network, it is separate and distinct from general security services.
Professional Security
Professional security – like the services provided by Inter State Security Corp – is the first line in your security plan. To ensure the safety and security of a household or building, you need a wide variety of tools. You need both officers and technology, and you need to utilize them to their full potential. Nowadays, technology has advanced to the point where most of surveillance is being performed off site using cameras and other sensors to find data. The videos and sensor data are streamed back to headquarters where it can be analysed by professional security officers.
The cameras can provide crystal clear HD video while they are controlled to scan the area. This means that most of an area can be constantly under surveillance. If there are any intruders then they will be visible within seconds to the highly-trained surveillance officers.
Sensors such as beams and infrared cameras can detect intruders if they have managed to skirt the visible sections monitored by the cameras. Once again if they are triggered, the headquarters will know immediately where exactly the intruders are within the home or building. They then must decide how to deal with the threat. The first thing they do is check that it is not a false alarm, they do this by calling the residents and receiving the all clear if it is a false alarm. It is not a false alarm then they must escalate the security response to the correct channels. This is where armed security steps in.
Armed Response
Armed response consists of a group of highly trained officers. They are normally ex-policemen or ex-military and they are trained in dealing with a physical threat such as armed intruders. Once the threat has been deemed real and it is decided that armed response is required, then these officers will deploy to the complex. This whole decision process will take less than a minute or two ensuring that a response is on its way in the fastest time possible.
Once the officers arrive at the complex, they will deploy and survey the area. They will get into the complex using ladders, if they do not have any other form of access. Once inside they will systematically search the area for intruders while also finding the residents and ensuring that they are safe.
If they encounter any intruders and find that the intruder represents a threat to the officer's or resident's safety, they will engage the intruder with the correct level of force. Using their weapon if necessary. If they can restrain the intruder without resistance, then they will. The intruder will be held until the police can arrive and take custody of the intruder. Once the intruder has been incapacitated, the officers will perform a thorough search of the complex to ensure that there are no other intruders and that they haven't left anything dangerous on the property.
As you can see armed response performs a vital role of professional security and they will not be replaced anytime soon as only a human can make these quick and life-saving decisions.