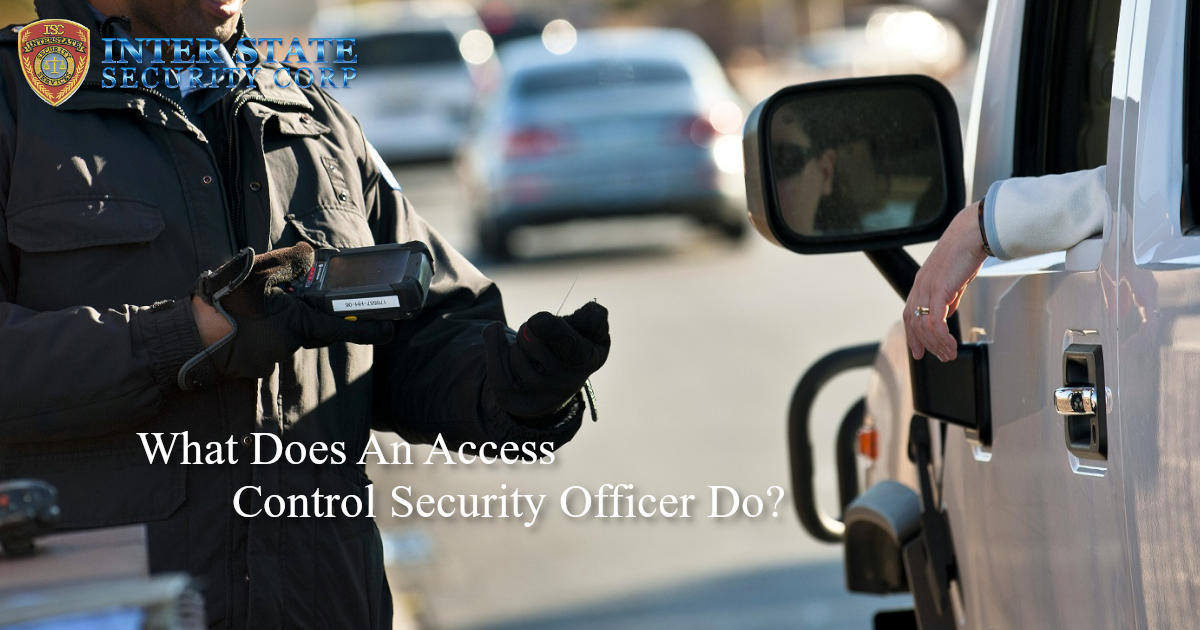 An access control security officer provides an extra sense of security and safety to everyone; whether it's for communities, customers, employees or you and your family. Making sure everything is safe and secure is an integral part of a security officers job description. An access control officers job is essentially to control access to certain areas. These officers follow a tried and true, four step safety process that consists of detect, deter, observe and then report.
Access control is best described as a way of restricting access to a restricted area, private property, building, a public property; or even a restricted room in a public building. This kind of security can even extend to doors inside a building, certain areas or rooms, or access to outside gates. Additionally, access control security guards take their jobs very seriously. They will do their best to provide top quality service while on the job.
The Duties Of Access Control Security Officers
Access Control Security Officers create security plans that are personalized to best suit your home, apartment complex, business, community center, parking area and even college campus. If you would like your access control security officers to be undetectable, they can wear plainclothes while on the job or they can wear their uniform based on your personal preference.
They're Trained To Detect Suspicious Behavior
Access control security officers are trained to look for any criminal activities, so they can take action before any actual crime has taken place. Security officers have a trained eye that allows them to determine whether the people coming and going are friends or foes. They're also trained to watch for any suspicious figures and be on the lookout for emergencies.
They Act As A Criminal Deterrent
Criminals often target buildings that are lacking security mainly because it makes for an easier target and there's less chance of getting caught. Uniformed guards are a great way to make their presence known to potential criminals. Some guards will also interact with customers, visitors and potential suspects so they can gauge what they might be up to.
They're Trained To Be Very Observant
One of the most important aspects of an access control security officer's job is observation. This is very detrimental to the officer doing their job to their best ability. They can often recall details that the average person might overlook in stressful situations. Access control security officers are trained to use multiple CCTV cameras at any time, anywhere from one camera to seventy-two. For untrained people, this would be very difficult to make sense of, let alone detect any emergencies or incidents. Security guards also patrol the perimeters of your property, neighborhood or business as part of their observation.
They Report All Their Findings To The Police Department
If your access control security officer notices any emergency, they will report it to the authorities as soon as possible. If something takes place, they will notify the police and the owner of the building. The security officers will often be called in by police to give a detailed report about what they observed during certain incidents.
Access Control Security In South Florida
Security is an important part of everyday life. You deserve to feel safe while you're at work or at home. Access control security officers provide many benefits and help to keep your family, employees, business, customers and property safe. Give Inter State Security a call if you would like to learn more about our security services! Broward: (954) 753-4700, Palm Beach: (561) 732-1380, or Miami-Dade: (305) 949-1142.