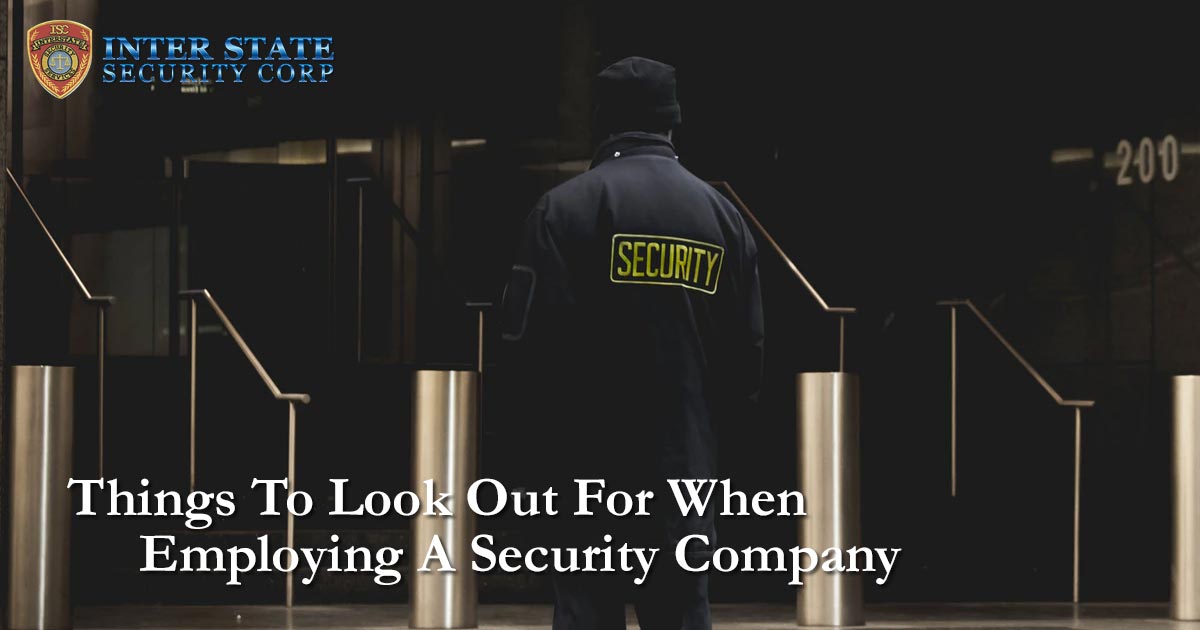 It's 2019. More and more property owners are opting to hire private security for protection, but with so many security services on the market, how do you choose the right company?
At Inter State Security, we want you to be as safe as possible which is why we have compiled a shortlist of the top 5 things you should look out for when hiring a security company.
1. Reputation and Experience
When considering a security company to protect your property, there is one important question you have to ask: How much experience does this security company have?
Experience is everything in the security business. Without real-world experience, security guards or patrolling officers might not be able to spot a criminal or protect your business properly. At Inter State Security, we have been serving our customers since 1985, and we're confident that we have all the experience needed to make sure you and your property are safe.
While experience is one of the most important factors to consider when hiring a security company, you should also factor in the company's reputation. Have a look at online comments or customer testimonials; you may find that a company with a lot of experience has a terrible reputation for being unprofessional or compromising on customer safety.
2. One-Size-Does-Not-Fit-All
Never hire a security company that tries to force you into a one-size-fits-all security contract. Every home, business, and apartment complex are different and has unique security needs, which is why good security companies will tailor their services to your needs.
If a security company is not willing to send out a security consultant to access your property, they likely will not offer the specialized security you need. Security consultants will come to your property and evaluate it, looking out for any areas that might require more, (or even less) security. They will be able to provide an unbiased opinion and advise you on the type of security your property needs.
3. Who Is Watching Over Your Property?
Finding a security company with business owners or managers that have years of security experience is fantastic, but remember they won't be the ones watching over you, your assets, and property. Rather, it's the people they hire, the security officers, patrollers and undercover security, that are actively involved in keeping your home safe. Be wary of bosses that have experience, but only hire inexperienced employees.
4. Community Values and Local Business
There are many large, national security firms that have many years of experience and high-tech software that will ensure the safety of your property. While these firms are good and will get the job done, there is much to be said for hiring a local security company.
Localized companies will always know your area best, and have experience dealing with threats that are commonly found in your community. Plus, smaller companies have more time to dedicate to you and your business directly, as they don't have thousands of contracts to juggle.
If you find a small, local business with a good reputation you will likely experience more hands-on, personalized service.
5. Know What You Want
Before shopping around for private security companies, set out some security goals that you believe are important. Then, start looking around for companies that fit into your goals. After speaking to industry professionals your goals may change slightly, but when looking for a security company, it's important to have a rough idea of what you want to achieve. That way you won't be tricked into extra, costly expenses or talked into giving up on something you think is needed.
Once you have narrowed down your search, try asking these five questions before hiring a new security company. Or, contact Inter State Security for a free consultation, today.