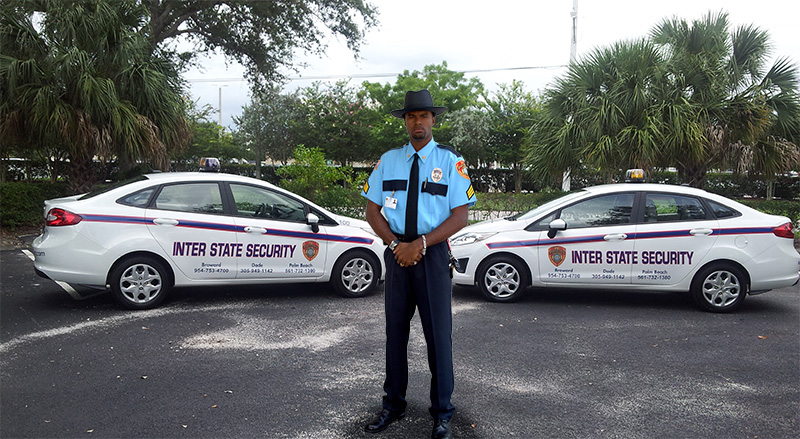 When choosing what security guard companies to go with it is best to consider what type of community you are hiring for and what type of message you are sending with your security guard placement.
If you are looking at hiring security guard companies for your community, apartment rentals, or condominiums, one thing you will be providing for your residents is peace of mind. A security guard presence, whether you choose to hire uniformed guards or plainclothes guards, gives your community a sense of security and a feeling of safety.
You can bet that any crime issues you have had in your community will be cut down when you have security guards monitoring your neighborhood, due to the safety and security provided by security guard companies. Any break-ins and vandalism in your area will be reduced, simply by being visible and letting everyone know the community is being watched over by a security guard company.
Not only will reduced crime levels and increased feelings of safety and security for those currently living in your neighborhood be a plus, but the hiring of security guard companies will also be a draw for future tenants and buyers looking to raise their families in a secure neighborhood.
Uniformed guards, provided by security guard companies such as Inter State Security Corp, operate as the eyes and ears of your neighborhood, while plainclothes officers offer the same type of monitoring but with a more relaxed atmosphere. Marked patrol services lets the community know that all areas are under surveillance and under the watchful eyes of our guards, not just the community gates or the condominium lobby. But also the parks, the pool area, the sidewalks, the houses…every aspect of the neighborhood.
If you are thinking of hiring security guard companies to add an element of safety that has been lacking in your community, Inter State Security Corp is the right company. We will help you determine what type of service you need and then prepare to deliver the peace of mind that onsite security can add to your properties.