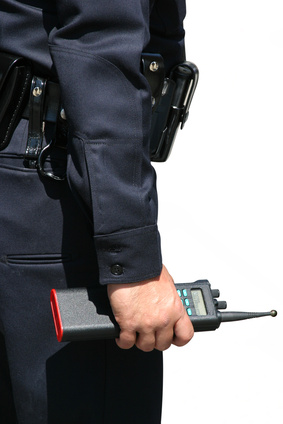 If you are a condo building owner or resident in South Florida, one major plus for a building or a residential community, is having private security. When Inter State Security Corporation officers are onsite at your gated community or condo building, you know they will operate as the eyes and ears of your property, ensuring not only the safety of the homes, but also of the residents.
We understand that you do not want private security to make residents feel uncomfortable. Our officers serve as friendly, non-threatening displays of security, to help make people feel relaxed…and protected. In addition to protecting property and residents, having our staff in place also reduces the risk and liability of the building owner. It also helps to increase both the marketability of the building or community's homes and to help retain residents.
At Inter State Security Corporation, we understand that every building or community may need a different type of service. In addition to offering our uniformed private security, we also offer select security services, which is military, law enforcement and highly-trained security officers, and uniformed concierge, which offers a more hospitality-driven service.
We offer plainclothes private security, when you want to have a non-threatening security presence, and we also offer undercover security in situations where you feel a need to have our security keep an eye on your employees. In addition, we also offer marked and unmarked patrol services – all in the name of protecting your property and residents.
Our private security officers are well trained with each officer completing a 40-hour course and having completed background checks with the Federal Bureau of Investigation prior to receiving a license from Inter State Security Corporation.
Our Inter State Security Corporation security team offers superior quality protection services to many of South Florida's most exclusive communities and we look forward to showing you all the benefits that come with having private security onsite at your property.