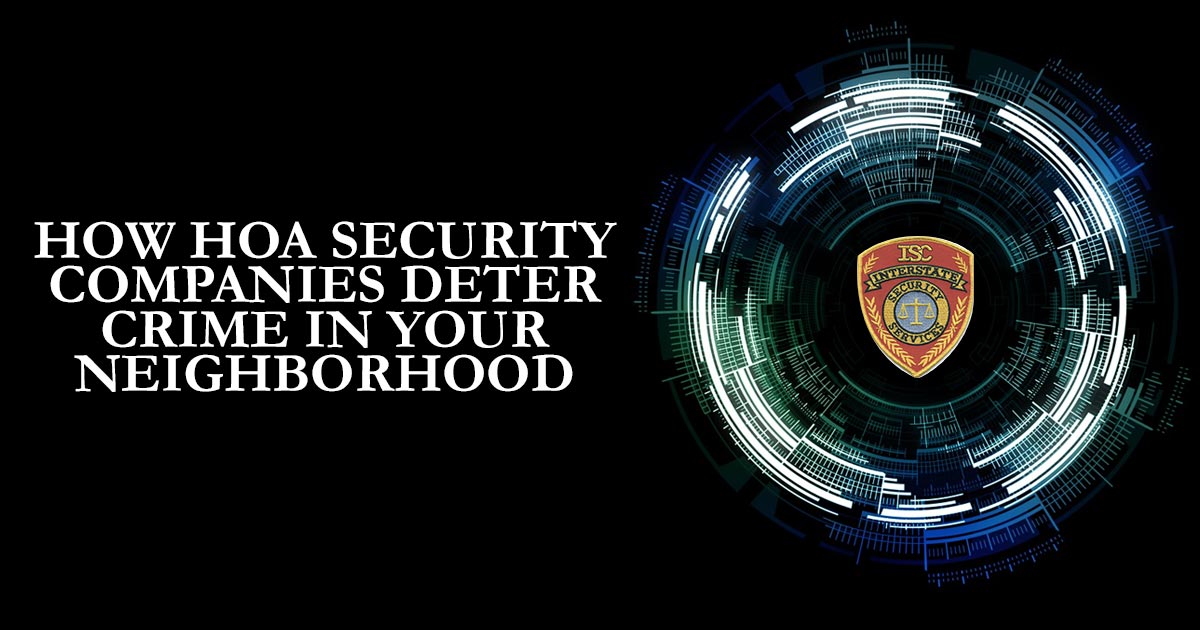 Home Owner Association (HOA) security companies play a big role in the safety of communities. Aside from this, HOA security companies uphold rules and regulations of the neighborhood such as parking, access control and unwanted visitors on the streets. Neighborhoods are currently experiencing high levels of car theft and burglaries, but criminals would rather avoid areas that have high visibility, great communication between the streets and active surveillance and patrol which includes surveillance cameras, house alarms, excellent lighting and steadfast locks on their properties.. This makes committing crime more complicated and a nuisance for potential criminals.
Security complexes are an attractive option for new home owners because of the assured security. Beyond that, guarded neighborhoods can become prime property for buyers and investments if there is a security company protecting the area. Residential security is fast becoming an attractive factor for young families and new parents.
Staying Safe In The Neighborhood
Hiring a security patrol means that while you and your family continue with lives pleasures, there is always someone watching over you. While your children ride their bikes with the other neighborhood kids, we are making sure they are safe and do not come into harm's way. Our goal is to deter, observe, and report. Security personnel undergo strict background checks prior to employment and possess a Class D Security License which means they are trained in security, access control and emergency procedures. This will provide your neighborhood with a good line of defense in cases where the citizen is either incapable of contacting law enforcement due to injury or being the victim of a crime. We are able to assist and keep you safe in the process.
If you're feeling that your property is a bit exposed, beefing up your security software will provide that much needed safety. This can be done through gate computers which protects entry to your property, SOS systems which can alert security personnel should you be in danger, camera systems for a wide view and monitoring of your property and burglar alarms which will help you ward off potential intruders.
South Florida Crime Stats
In the latest report released by the Florida Department of Law Enforcement (FDLE) on crime statistics for the first half of 2017, Broward County had 33,293 reported crimes while the Miami-Dade County had 53,938 reported crimes. The Palm Beach county saw 23,804 reported crimes which all included rape, murder, aggravated assault, larceny, car theft, burglaries and robberies. Across the three counties, rape figures stand at 4,073 while murder statistics across the state see a total of 200 reported cases with the highest cases being reported in Miami-Dade County. With a total of 21,209 car thefts in the county, HOA security companies have a definite place in society. Although burglaries saw an 8 percent decrease from 2016 with 44,366 cases across the state, it is becoming imperative to improve on your property security and not leave it to chance. You may not have experienced any incidents up to date, however, this is a reality that neighborhoods are facing.
If your neighborhood has experienced an increase in theft and vandalism, and perhaps your local facilities are not getting the attention they need when it comes to upkeep and security then the services of a HOA security might be the solution. Whether you live in a residential building and require uniformed concierge to monitor guests and assist with arrivals or want select security services in residential areas, Inter State Security has experienced officers for any situation. Unmarked patrol vehicles can catch any suspect off guard while marked patrol services can create a sufficient deterrent for any criminals planning to enter your neighborhood with ulterior motives.