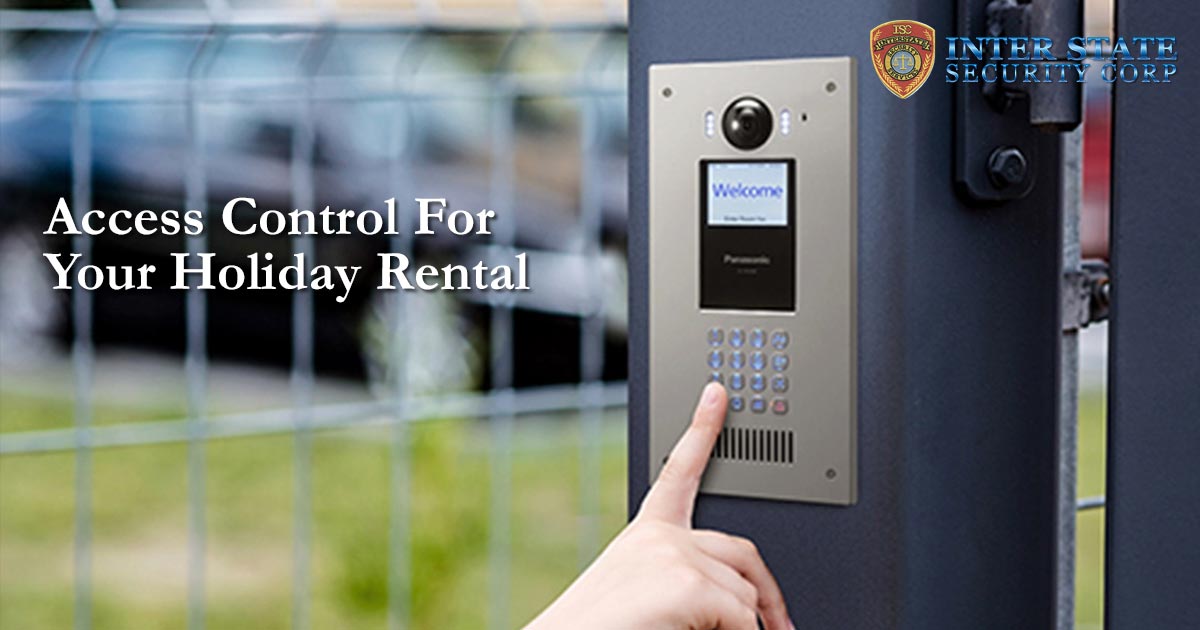 Providing access to your holiday rental can be a challenging task. This can be especially challenging when you're not around to open for your guests. Although you want your holiday rental to be warm and inviting to your guests, you also need to make sure there is a good access control system in place. Here are some access control options for you to consider.
Keyless Door Locks
With a keyless door lock system, you can manage access to your holiday rental from anywhere. This is usually a web-based remote access entry system. It provides a time sensitive access code which will need to be entered in. As this code is only valid for as long as you want it to be, keyless door locks make a great solution for a holiday rental. Access codes can be given days or months beforehand and can also be linked to a smartphone.
Barcode Readers
Barcoded reading systems are linked to an access gate. What they do is either grant or deny access to cars based on computer entered permissions. This way, all you need to do is request the bar code attached to your guest's car and then enter this barcode into the system in order to allow that car access onto your property. This access solution will require your guests to have a vehicle on hand.
Gate Computers
Gate computers are a great solution if your holiday rental is located on an access-controlled estate, or on a big property. When a guest arrives at the gate, they will need to present their driver's license to a guard, who will then quickly input the details by scanning it. This information then gets added directly onto their pass for the day, or duration of their rental. At Inter State Security Corp, we offer an optional High-Density color auto focus camera option. This can read the license plates of incoming guest vehicles, which allows the security officer to record this information without even exiting the gatehouse.
Gate Arms
Another option is to install a gate arm entry system. These arms only open when access is granted which stops unwanted entry. They have many nifty features such as a battery back-up power source, multiple vehicle memory barcode entry, and IRD senses, which take obstructions into consideration when opening and closing. Gate arms offer a subtler form of access control.
GSM Access Control
This method of access control simply requires voice network coverage to function and is connected to a door entry phone. Your guest calls the mobile number assigned to the GSM module which then sends a signal to the door phone, which opens the door. As the owner, you can decide which numbers to input into the system and the GSM will only open for valid numbers. These devices are programmed in such a way that the calls made aren't added to your telephone bill each month.
Lock Box
Lock box access control is very easy and convenient to setup. It simply requires you to lock a key in an access restricted box for your guests to open. They are given the access code to the box and once the box is unlocked, your guests have the key to access the property. There are spin dial as well as push button digit options. It's recommended that you hide this access box away, and that you choose longer codes which will be harder to guess.
There are many different options to provide access control to your holiday rental. Remember to weigh up the convenience factor, as well as the level of security required. Make sure you choose the one that best suits your lifestyle and personal preference. This way you can rest assured that your holiday rental in safe and secure.