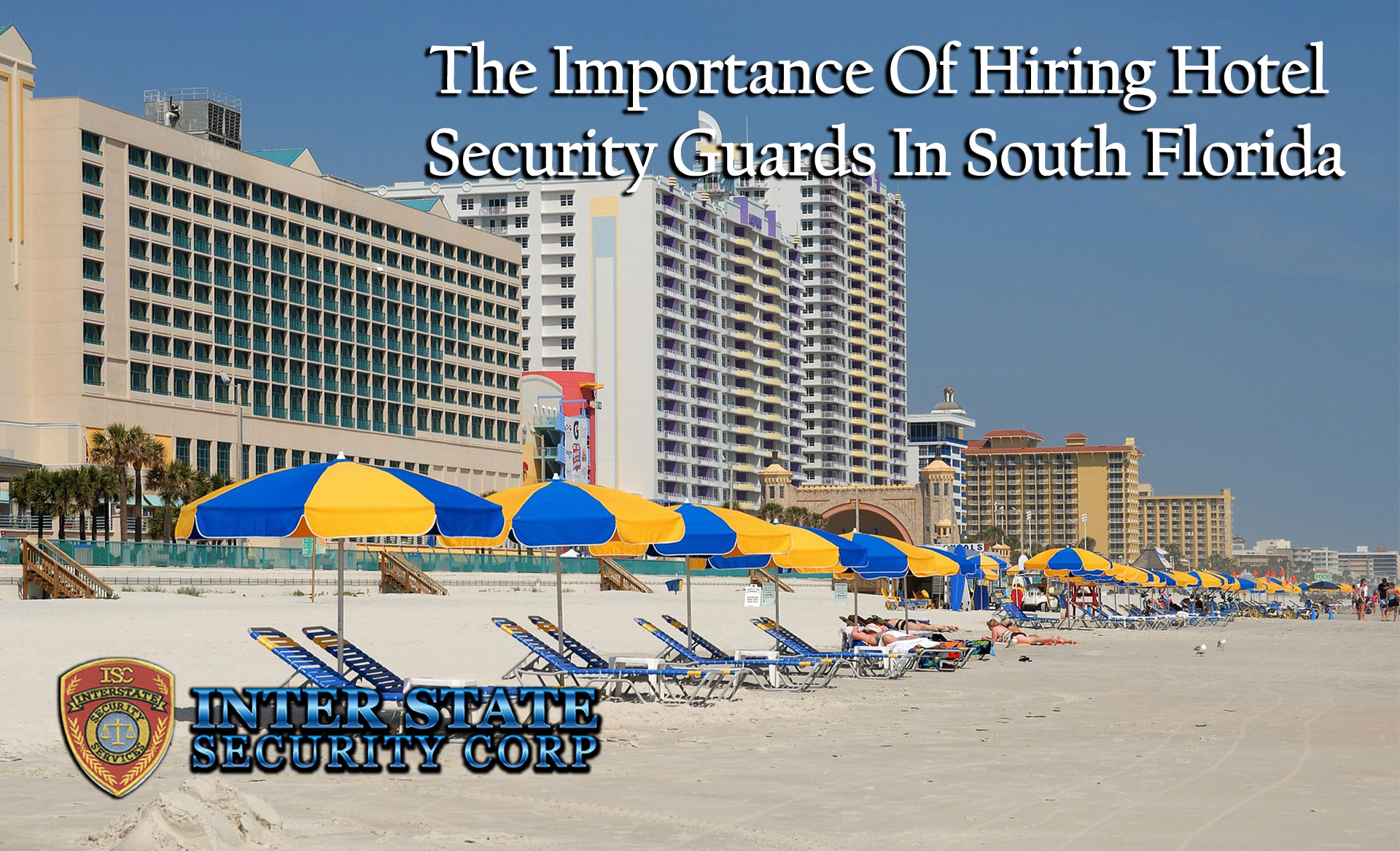 Hotel guests are a melting pot of diverse people emanating from a variety of cultures and environments. Hotels comprise a vital link in the accommodation industry, catering to family holidays, couples' romantic weekends away, as well as hosting conferences and businesspeople on overnight stops. Whether guests pay top dollar for high-end luxury or merely require a bed to sleep in, all expect one common service: hotel security.
What Duties are Hotel Security Guards Expected to Perform?
Hotel security guards comprise an informal layer between the public and official security forces such as the police. They may be hired to monitor a specific event such as a wedding, conference, political rally, or wherever large numbers of people are assembled. The potential for conflict is increased at such gatherings, especially if alcohol is available. Hotel patrons can sometimes lose their sense of responsibility, and hotel security guards will follow up and report on instances of theft from guest suites.
Many people are wary about safety in parking garages or on side streets that are not well lit, and security guards can set their minds at rest by accompanying guests to and from their cars. Another example is where a guest's car may have been damaged by a hit-and-run driver who simply believed he would not be apprehended. In such cases, hotel security guards can work with camera footage and any witnesses to bring the offender to book before handing the case over to the police.
What Training do Hotel Security Guards Receive?
Hotel security guards are employed to observe, deter, and report on incidents. They are not entitled to make official arrests or even bodily restrain a person whose behavior causes a disturbance. They are trained to calmly defuse situations that may deteriorate into unpleasant verbal exchanges or even physical conflicts
In emergency situations such as a bomb threat or fire, security guards may be the first line of assistance as they are generally trained in dealing with such events. They will be able to cordon off dangerous areas and escort guests out of harm's way. Some security guards may be trained to inspect suspicious packages and liaise with the proper authorities as to their disposal.
If a guest falls ill, a hotel security employee may be required to administer basic first aid until the relevant health authorities step in. In between physically patrolling the premises, hotel security guards may monitor the establishment's surveillance system for incidents that could require their intervention, such as domestic arguments. Finally, hotel security guards are trained to assist in any area that safeguards guests and protects the hotel's property.
Requirements to Train as a Hotel Security Guard
A company such as Inter State Security Corp (ISSC) ensures that their employees are of high moral standing and able to always conduct themselves professionally.
To qualify for training, an applicant would need to meet the following requirements:
U.S. Citizenship

Must either be born in the United States or hold a valid 'green card'.

Age

The applicant must be 18 years of age or older.

Education

The applicant must possess at least a high school diploma or its equivalent.

Criminal Record

The applicant must not have a serious criminal record.

Drug Record

The applicant must not take drugs of any sort. A pre-employment test will be performed, as well as random post-employment testing.

License

The applicant must hold or qualify for training to obtain a state-issued Security Officer D (unarmed) license.

Transport

The applicant must have independent transport and a valid driver's license.
The Best Hotel Security In South Florida
On-site hotel security guards will give management and guests peace of mind, knowing that trained eyes and ears are alert to possible problems. Despite not being authorized to arrest transgressors, they fulfill important functions in being able to observe, deter and report any incidents to the relevant authorities. A visible and professional presence in South Florida hotels by a long-established protection service such as Inter State Security Corp will increase patrons' awareness that their safety is of prime importance. Call our security experts today to find out how we can make your vacation destination more secure!