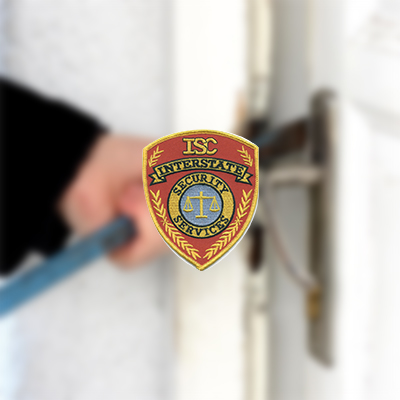 When it comes to your business, clients, and staff safety should be one of your top priorities. Inter State Security Corp are here to tell you how private security companies can help your business.
There are four main ways that private security companies can help your business:
4. Risk assessment:
Potential criminals look for weak spots in your security that they target. Good private security companies, such as Inter State Security Corp, should offer a comprehensive analysis of any possible weaknesses and recommend a plan to remedy these problem areas. This could prevent you from having any experiences with criminals and could save you a lot of stress and money. Also, if your security needs do not require traditional security services, we can prescribe other ways of improving your security that would be a lot cheaper.
3. Alarm systems:
This may seem like an obvious thing, but many businesses do not use their alarm systems correctly or they may not even have one at all! Installing a professional, full-service commercial alarm system installed will instantly alert the authorities or a security company to any breaches in security. Inter State Security Corp offer burglar alarm installation services and 24/7 monitoring systems that can be adapted to suit any building and security needs.
2. Secure your premises:
There are many ways that private security companies can ensure that your premises are secured. Your first step should be to have CCTV cameras installed to monitor and increase security and to also identify criminals and record incidents. Security cameras from Inter State Security Corp are high quality and state-of-the-art technology using Sony and Samsung equipment. We can install between 1 and 72 cameras offering you the best possible coverage for your business. Next, having security guards or access control officers will be able to prevent theft from outside or from within the company (if you use undercover security guards). It is also a good idea to hire a uniformed concierge for your front desk as friendly security personnel for staff and customers to interact with. Arguably one of the most important security for your premises would be gate arms, computers and manned gatehouses. For a business with a lot of traffic, Inter State Security Corp offer a bar-code entry system.
1. Mobile security patrols:
Lastly (but definitely not least) some private security companies offer mobile security patrols. Patrols on an irregular schedule can monitor your property and might be a more cost effective option than permanent security guards. Inter State Security Corp offer both marked and unmarked patrol vehicle services. Marked vehicles are great as a deterrent as criminals would be less willing to target a site they know is being monitored. Unmarked vehicles offer a further element of surprise and are less likely to draw attention to times when the premises is not being patrolled.
With a total of 28 years experience in South Florida's security industry, Inter State Security can offer you any of these important services and much more. So do not hesitate when it comes to ensuring the safety of your business, staff, and customers – contact Inter State Security Corp and receive our professional, quality services.