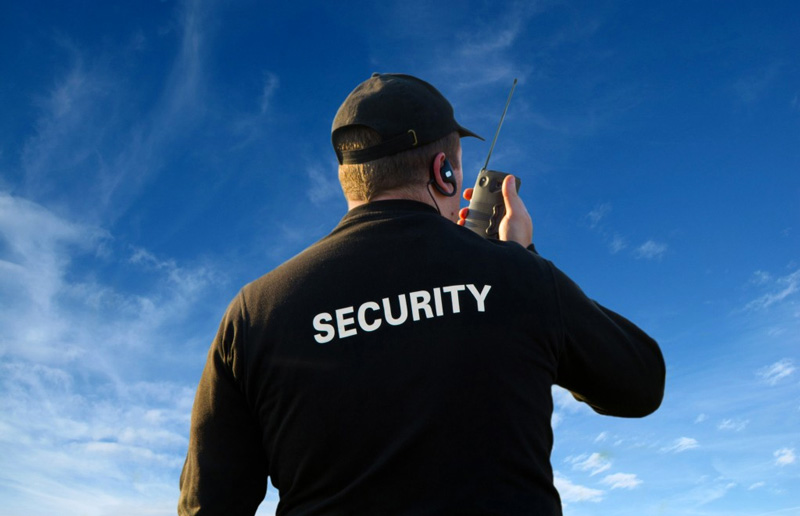 At Inter State Security Corp your safety is our number one priority. Our professional access control officers are trained to follow the four-step security process – detect, deter, observe, report. This methodology has been tried and tested and is used by millions of top security companies around the world.
Detect – an access control officer's first duty in the detect, deter, observe and report process is to detect. Before an access control officer starts their job, they will be able to pinpoint any weak areas of your property and security system that would be targeted by criminals. From this your Inter State Security Corp access control officer can create a personalized security plan to ensure that these areas are properly secured. Once their shift has begun, they have been trained to detect any potentially criminal or unsavoury acts or people before they become a problem. This could include controlling access to the premises through a gatehouse or as a concierge officer, identifying suspicious activities and people, detecting emergency situations and many other tasks.
Deter – detection and deterrence are two top priorities of an access control officer. The presence of an access control officer is usually enough of a deterrence for many potential criminals. This is why many people enlisting the services of Inter State Security Corp opt for uniformed access control officers. The more visible an access control officer the less likely a deviant would be to target your property whilst the officer is there. However, because a uniformed access control officer is so visible, a seasoned criminal may easily work out their schedules. There are two solutions to this problem – the first is that the officers maintain an irregular route schedule. The second is to hire an undercover or plain-clothes access control officer so that they are more difficult to detect.
Observe – any well-trained access control officer will be adept at the art of observation. Inter State Security Corp offers you or your business a comprehensive CCTV plan with anything between 1 and 72 cameras covering your property. For many untrained people this will be very difficult to make sense of and operate, let alone for them to try and detect any incidents or emergencies. Also, part of an access control officer's observation duty is to patrol the premises and check that everything is in order. Inter State Security Corp's officers make use of our ProxiGuard system. This means that you can keep track of exactly where an officer is at any given time and it keeps a record of the officer's movements.
Report` – just performing the first three duties above are not enough to make a good access control officer. They will need to take action as soon as an incident occurs by reporting it to the relevant authorities (such as the police or an emergency service) and notifying the client. An access control officer will need to know how to document what happened, correctly fill out an incident report and record all the specific details of the incident. This duty is a crucial part of any access control officer's job and should not be neglected.