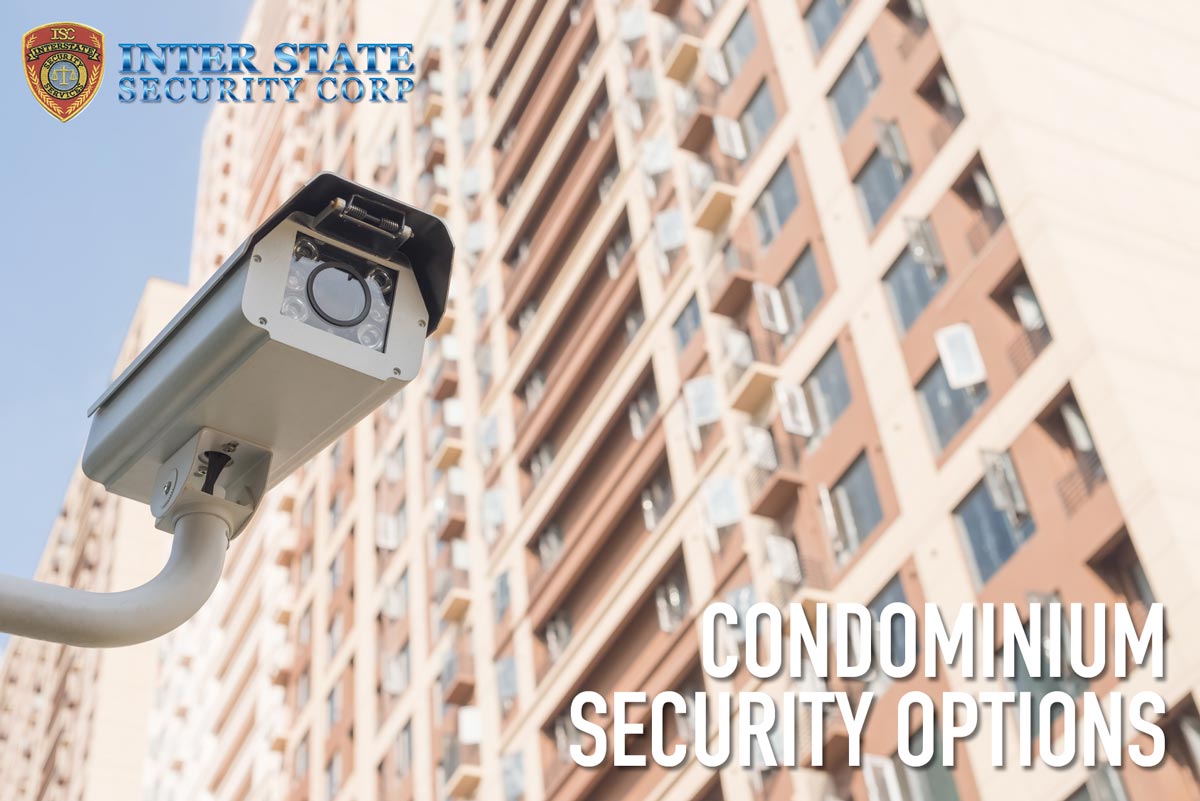 Living in condominiums can be rewarding and owning a condominium even more so. However, condominiums are often a target for criminals as they can be huge premises where seeing someone you do not know isn't all that uncommon. Beefing up on condominium security is therefore paramount in protecting your investment and yourself against preventable loss and harm.
Good Condominium Security Features
At point of entry, a good security feature for any property should be an electric gate or boom. This is to ensure access control for valid residents only.
The installation of burglar alarms in each apartment is a standard safety feature for any condominium, in case a thief managed to bypass security at the front gate.
Camera systems installed around the entire building are unbeatable – they will ensure that your security personnel have an eagles' eye on the entire premises.

A good deterrent that may prevent thieves from attempting to commit a crime in the first place is having uniformed security on the premises. This sends a clear message that your property is protected and equipped to deal with intruders.
Having key cards or barcoded cards is a good idea for common areas such as laundry rooms, pool houses or gyms – such cards are to be given to valid residents of the condominium only and it's a great safety measure to ensure common areas of the condominium are not targeted.
An added feature you could add is offering uniformed concierge for your residents. This will put many potential resident's minds at ease, as people are often jumpy about walking after dark or at dawn to their car or the laundry room, for example.

Getting a vehicle patrol service to do the rounds on the condominium premises. This ensures that the security presence is seen, which also reduces the risk of possible break-ins from criminals.
Anything can happen at any time, which means you will need a security company that offers its' help on a 24-hour basis.
Other Security Features To Consider
There are other security features that you can also consider, such as having security officers in plain clothing to give a more relaxed and suburban atmosphere to your property, employing an SOS security system for the safety of your condominium as well as your guards, and unmarked patrol services so that potential criminals are caught by surprise. A streamlined and sophisticated computerized security system is highly favorable for your condominium as well, as this uses state of the art technology to assist with your security needs.
How To Get Condominium Security
Security is an investment. The potential losses that you may suffer will far outweigh the investment that you choose to spend on now. Inter State Security Corp offers all of the above services, equipment, and more, such as security consulting. Security consulting will ensure you get tailor-made security to suit your condominium needs. Get in touch with Inter State Security Corp and ensure your property is superbly protected.