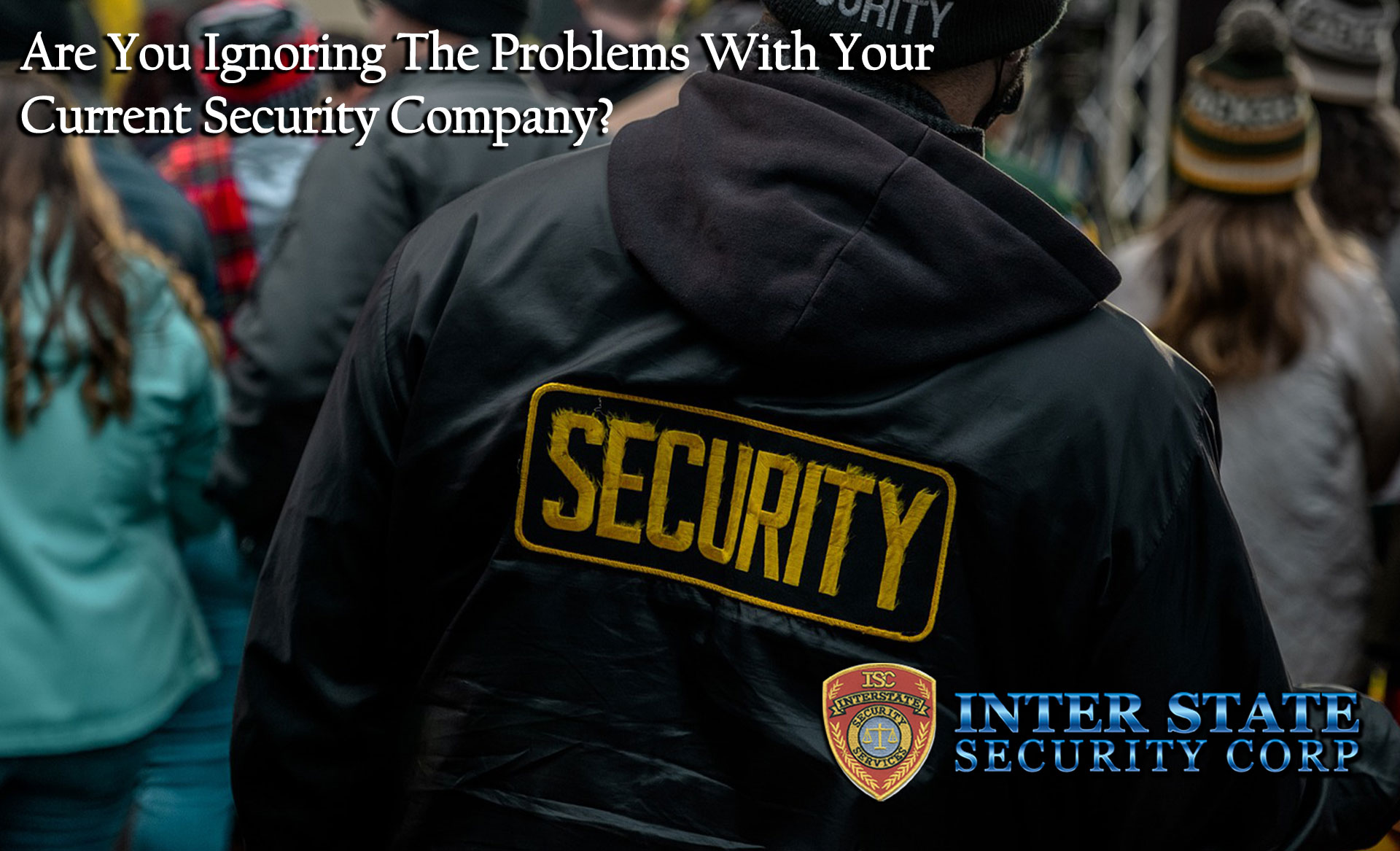 Is it time to reconsider the security company you've hired for your business protection?
As we enter a New Year, you might be looking at some of the business costs on your current budget. If there's one resolution that many business owners make, it's to cut the fat on operational and overhead costs. It's also a great time to audit your current service providers to ensure you are getting what you are paying for. One of these essential costs, that might be costing you too much, is your security company.
Is your chosen security provider giving you the best possible service? When it comes to protecting your business and all its inhabitants are you in good hands?
It's time to take stock of the investment you're making into keeping your business secure. Our experts discuss some of the areas that might be a threat to your quality protection services.
The Same Issues With No Improvement
When it comes to hiring a security company, it's important that you feel safer than before you hired them. If you are still experiencing the same issues then it might be time to reconsider who you have hired.
It can be dangerous to have a security presence that has no authority in what they do. It's a serious business to protect someone's business, and it should be professional at all times. When there are consistent break ins or the area doesn't feel safe with your current security company, you should hire someone else.
You Have New Needs
As businesses grow, needs often change. You might need to move to a bigger area, or your staffing increases. There are many different new security needs that can arise.
If you've had the same company for years, and you stick with them because you value loyalty, then take a look at whether they are looking out for your new needs. Flexibility and open communication are two essential characteristics of a solid security service. Even without expansion, your new security needs definitely happen over time. Is your current company able to adapt to meet these needs?
Lack of Punctuality and Transparency
Testing punctuality is one of the surest ways of exercising trust in a service provider. It's not a great idea to have security guards who are lazy, show up late or they don't care about their job. If this is the case, then don't settle. It might be worth looking into another security company.
If there is no trust, or transparency between you and the management of your security company either, then you need to consider your options. Security is no laughing matter, and trust is at the helm of what we do.
Communication Is Lacking
Another great test of your protection service's integrity is how good they are with communication. Openness, honesty and clarity in communication breeds trust and loyalty, especially when it comes to who you hire for security.
If you struggle to communicate with your current provider, look into some other options. Openness, honesty and clarity are three aspects you need when it comes to good communication.
Unscreened And Under-Trained Staff
One of the top reasons to reconsider your current security company is the staff they onboard. If they hire unscreened staff who are under-trained, it can cause more issues than you'd like to handle.
The caliber of staff a security organization employs says a lot about the company values. Hiring great people, who work hard and are skilled in protecting your area is one of the best things you can do.
We Are The Security Company You Can Trust For High Quality Service
Inter State Security understands the importance of high value when it comes to your business security needs. Don't waste time and money on sub-optimal service. With 35 years of business protection experience, Inter State Security has the knowledge and professionalism you can rely on. Hire our team of experts for a modern, full-house security service.
Contact Inter State Security today by calling one of our three South Florida locations.