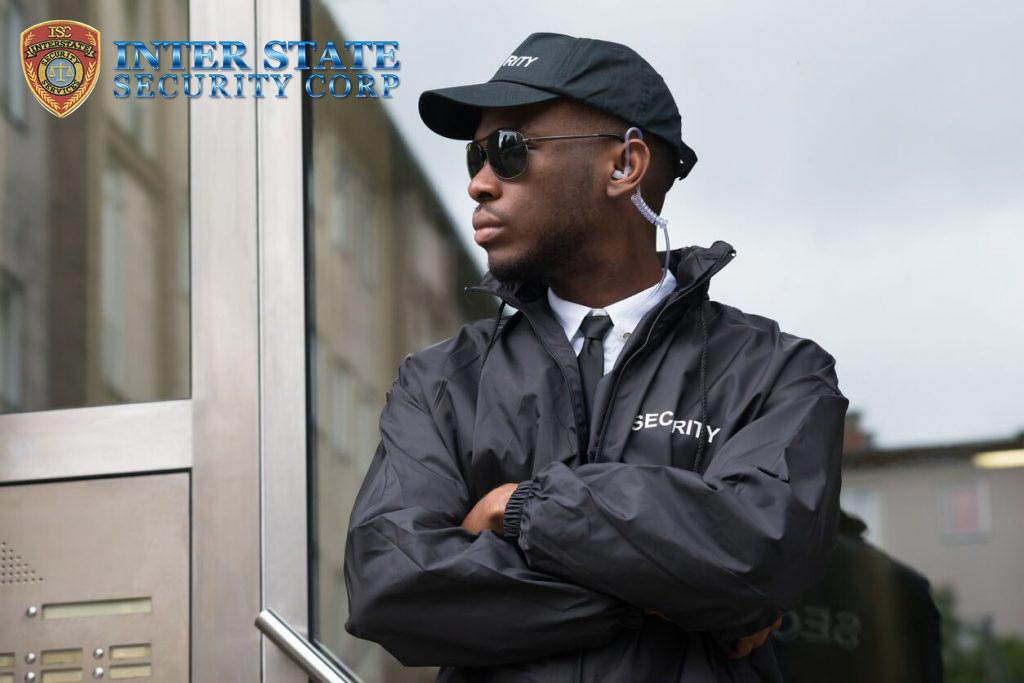 Along with the increase in crime and theft, the need for protection services for your home becomes critical. Inter State Security offers select security services for home developments, with first class services and security systems that are specifically suitable for your home!
Having served clients since 1985, we have the experience, knowledge and quality training that is necessary to secure property, with a wide range of services tailored to individual needs. To tackle all possible areas where crime can foster, there are several different kinds of security officers, systems and equipment offered.
Security Officers
While the average security company will employ your general uniformed security officers who roam about on patrol. Inter State Security supplies a range of officers that are professionally trained to suit different needs with different duties. To ensure elite service, our officers are required a Class D Security Officer License, as well as to complete a mandatory 40-hour course that is administered by a certified training facility.
Inter State Security Corp offers first class security services – to achieve this our supervisors will visit officers on duty, unannounced, at least once per duty shift to inspect and ensure that they maintain professional service. Our company also uses the Security Online Solutions system, which is used to monitor officers' whereabouts when they are on duty – this helps to assist in the monitoring of professional conduct and performance.
While many security companies only offer uniformed officers, some of our services also include un-uninformed officers, which is something unique to this security company. Un-uniformed officers have the same quality service as uniformed, but simply wear 'plainclothes' to provide a more relaxed atmosphere for anyone who may feel uncomfortable with the presence of high-end security – this is often suited for a setting where children are involved.
In addition, we also offer undercover security officers (who do not wear any sort of uniform), who are trained to provide undercover security and recognize any potential crimes before it occurs. Other services include marked patrol services (officers on patrol in a marked vehicle) and unmarked patrol services (officers on patrol who use unmarked vehicles) for the surprise element. The surprise element in unmarked patrol vehicles is also something that goes above and beyond your average security company, and it can become a very useful approach to security as unmarked patrol allows for surveillance of natural behavior. People behave differently in front of security officers or vehicles, and so going 'undercover' can give officers the advantage to survey for any suspicious activity that may not occur around the presence of present security.
Security Equipment
A wide range of state of the art security equipment allows for a safe and practical security system for your home. With the latest technology, Inter State Security remains on top with the latest and most efficient equipment. Keeping up to date with the latest equipment technology allows for us to have more efficient security opportunities.
The latest equipment includes a gate entry computer and a 4 color DVR camera system that can be installed and customized for personal needs. This allows for easy monitoring of gate entry to the property, as officer protocol involves asking for a guest's driver's license to scan. Many security companies will often have security officers in gate houses without a camera to scan number plates, and officers often have to exit the gate house to record guests' details, making it a timely process and irritating the guests.
Our gate officers however have cameras that simultaneously views the license plate of the guest's vehicle, so that the officer does not have to exit the gatehouse. In addition, a recorder can be attached to the camera, and any activity logs and incident reports can be recorded onto the computer when necessary. This customizable gate entry system is perfect for large properties that require safe gate-entry monitoring and control.
For a more robust gate-entry security system, barcode readers can provide automated entry control by using a bar-code scan which can access or deny entry for any driver to enter the property. This system is based on computer-entered permissions for chosen vehicles, and operates automatically without needing an officer or gatehouse. Other equipment to assist in controlling home entry includes CCTV camera systems for camera surveillance, burglar alarms, telephone entry systems, portable gatehouses, and gate arms. ProxiGuard systems can also be used by home owners themselves to monitor security officer's movements when necessary, which is also something that many security companies do not offer.
Security Consultations
Before deciding on what type of security system or equipment for your home, business, or community, it is recommended to contact Inter State Security for a full security consultation. We will complete a comprehensive analysis and take into account possible problem areas on your property. We will consider entrances, exits, fencing, lighting, and possible solutions and remedies that can be offered.